Universal's latest tentpole in a year that has already delivered a new speed record to the $2bn mark arrives in 66 territories this weekend.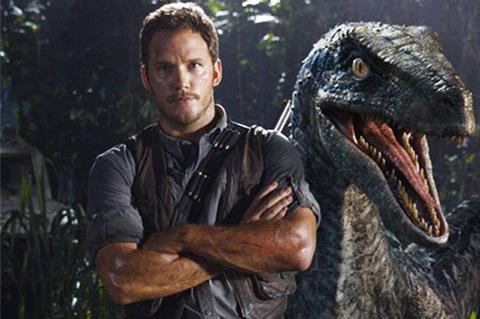 Jurassic World grossed $21m from eight Wednesday debuts rising to $24.5m including previews from a further 12 markets.
The Wednesday highlight was $17.24m (RMB 107m) in China for the sixth biggest debut for a non-local title.
The adventure reboot also become the third biggest non-Chinese release to cross RMB 100m on its first day where the opening day did not fall on a weekend or national holiday.
Jurassic World ranks as the biggest opening day of the Jurassic Park franchise everywhere and scored Universal's second biggest opening days in France, Indonesia and the Philippines.
Legendary is a co-producer on the film, which sees debuts this weekend in the UK, South Korea, Russia, Germany, Australia, Spain, Brazil, Mexico and Italy.
Warner Bros Pictures International executives reported that San Andreas has reached $218.6m, while Mad Max: Fury Road stands at $189.5m and Entourage an early $4.2m with the UK due to open on June 19.
Hot Pursuit on $5.2m opens in Australia, Russia and Germany this weekend.
Marvel Studios' Avengers: Age Of Ultron has grossed $914.8m via Walt Disney Studios Motion Pictures International.
Cinderella stands at $337.1m and Tomorrowland, which according to reports this week could cost the studio a $140m write-down, has grossed $97.3m.
Fox International's Spy has amassed $66.7m heading into its second weekend, while Aloha opens in Brazil.
Fox International Production's Hamari Adhuri Kahaani opens in India, the UK and other Indian diaspora markets.