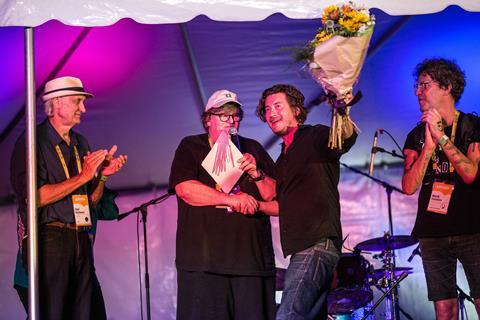 US-based specialty distributor Menemsha Films is targeting its fifth $1m-plus Jewish-themed release as Hungarian black and white drama 1945 cruised past $800,000 last week.
The wartime drama, which just beat Oscar winner A Fantastic Woman and The Square to win the Best Foreign Fiction Film Founders Award at Michael Moore's Traverse City Film Festival in Michigan (pictured), will join an elite club that includes Menemsha titles Gloomy Sunday, The Rape Of Europa, Dough starring Jonathan Pryce, and Israeli hit The Women's Balcony.
Ferenc Torok directed 1945, which takes place at the end of the Second World War as two strangers dressed in black change everything when they arrive at a Hungarian village. The drama is currently in its 34th consecutive week in Boston theatres .
Oded Horowitz, formerly of Israeli distribution company Orlando Films, recently joined the Menemsha team in Los Angeles and has played an integral role in turning the company into a leading distributor of Israeli films in North America.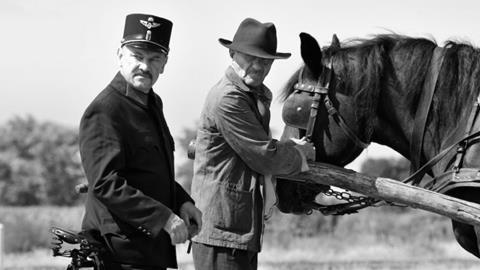 "What we are most proud of is our ability to distribute a wide variety of Jewish and Israeli films and be consistently successful with our releases irrespective of the theme, story line or country of origin of the film," said Menemsha president Neil Friedman.
Horowitz is also behind the company's expansion into distributing Israeli TV series through its close ties with Israeli powerhouse producer Keshet International.
The company will next release film The Waldheim Waltz on October 19 in New York and October 26 in Los Angeles. Ruth Beckemann directed the feature, which won the Documentary Grand Prize at the Berlinale earlier in the year.
Upcoming Menemsha releases include French film Promise At Dawn starring Charlotte Gainsbourg, Martin Sulik's Slovak Berlinale selection The Interpreter, Hungary's Budapest Noir directed by Eva Gardos, and Heading Home: The Tale of Team Israel, about Team Israel's surprise success at the recent World Baseball Classic.
Friedman added: "We will continue to expand the company within the Jewish and Israeli niche sticking to what we do best."