In South Korea, Choi Dong-hoon's period action thriller Assassination has become the 9th biggest local film in box office history.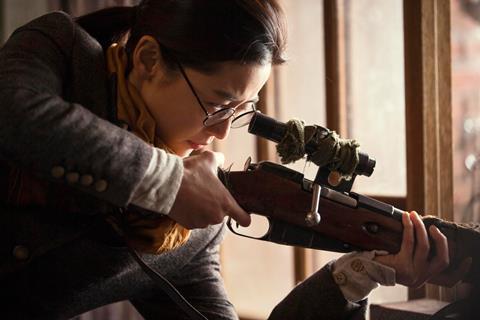 According to the Korean Film Council, the film about independence fighters in 1930s Japanese-occupied Seoul and Shanghai has clocked up 11.58 million admissions as of today (Aug 24).
Assassination has now topped The Attorney, which recorded 11.37 million in 2013, and pushed past Haeundae, which generated admissions of 11.45 million in 2009.
Choi now has two films in the all-time local film Top 10 with heist caper The Thieves and Assassination
Assassination became the biggest hit of this year to date over the Aug 15 Independence Day weekend while clocking more than 10 million admissions since its release July 22.
Veteran on its tail
Headed to the upcoming Toronto International Film Festival (Sept 10-20), Ryoo Seung-wan's Veteran is another local film making waves at the Korean box office.
The detective thriller starring Hwang Jung-min has been at the top of the charts for three weeks and has accumulated 9 million admissions at record speed.
Released Aug 5, the film picked up 9 million admissions in 23 days. It took Assassination 24 days to reach that figure and the countdown has begun for Veteran to pass the landmark 10 million admissions.
South Korea's all-time local films hits list (with admissions figures) are:
1. Roaring Currents (a.k.a. The Admiral: Roaring Currents) - 16.91 million
2. Ode To My Father - 14.25 million
3. The Host - 13.01 million
4. The Thieves - 12.98 million
5. Miracle in Cell No. 7 - 12.81 million
6. Masquerade - 12.31 million
7. King And The Clown - 12.3 million
8. Taegukgi - 11.74 million
9. Assassination - 11.58 million
10. Haeundae - 11.45 million