Warner Bros Pictures International executives said on Thursday their DC Entertainment adaptation had reached $271m.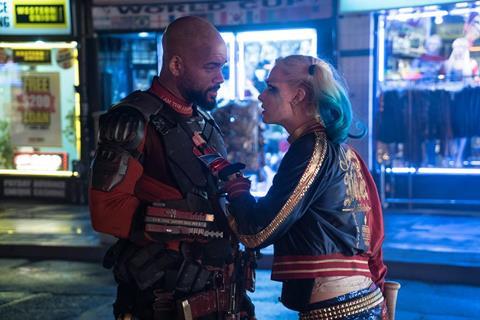 The international haul combines with $238m from North America for a $509m global running total and Suicide Squad is on track to finish the weekend on around $550m factoring in the German debut.
Pixar's Finding Dory on $428.3m has no new debuts this weekend through Walt Disney Studios Motion Pictures International, while The BFG on $35m arrives in Malaysia and Singapore.
Pete's Dragon has reached an early $8.3m and opens in France and Spain.
Universal Pictures International has a considerable amount of animation activity heading into the session with The Secret Life Of Pets on $281.8m set to debut in Russia and the Middle East.
Laika Entertainment's Kubo And The Two Strings ventures into its first markets day-and-date with North America and highlights are expected from Australia, Hong Kong and Taiwan.
Jason Bourne has generated $126.4m, Central Intelligence $82.3m and Purge: Election Year $21.6m.
Absolutely Fabulous: The Movie stands at $28.1m from 20 territories including the UK, where it ranks as Fox's biggest release of the year-to-date.
Antonio Ihm Schmeckt's Nicht opens in German-speaking Europe.
Paramount-MGM's Ben-Hur remake opens in several markets this weekend via MGM licencees day-and-date with North America.
Forum Film will release the film in Poland, Romania, Bulgaria, Hungary and Israel.