DDI president Jason Moring announced the international rights deal on Friday in the run-up to Cannes.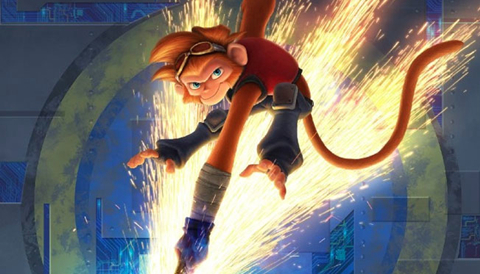 Spark is an animation from the creators of The Nut Job and features the voice talents of Jessica Biel, Hilary Swank, Patrick Stewart and Susan Sarandon
Produced by Redrover, ToonBox Entertainment and Gulfstream Pictures and written and directed by Aaron Woodley, the film premiered in April at the Toronto Animation Arts Festival International.
Spark centres on a young hero who must thwart an evil maniac from taking over the universe.
"This is one of the most exciting projects we've brought to Cannes," said Moring. "Spark is a magical film with a wonderful message. The team behind The Nut Job has done it again with an A-list voice cast combined with incredible animation. We are extremely excited to be sharing this film with our buyers on la Croisette."
Redrover CEO Hoe-Jin Ha added: "After all of the enthusiasm and positive reception at TAAFI, we are delighted to be working with Double Dutch International, and are sure that DDI, with their talent, experience, and passion, will not only make Spark a global success, but, even more importantly, bring enjoyment to audiences all around the world."