EXCLUSIVE: Wilfried Van Baelen's Belgium-based, post-production outfit, Galaxy Studios has finalised a three-film deal with filmmaker Richard Elfman (Modern Vampires).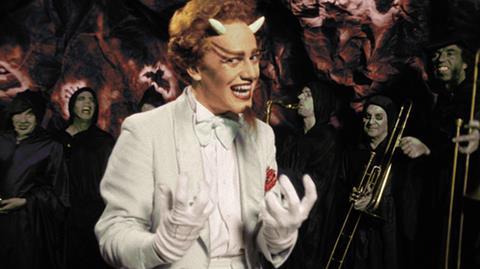 The deal will see Elfman working with Van Baelen's Auro Technologies, using new immersive sound format AURO-3D on all three of the films.
Richard Elfman's first film under the Galaxy/AURO-3D deal will be a sequel to his 1980 cult hit, the musical/fantasy Forbidden Zone.
Composer Danny Elfman and actress Jenna Elfman are both attached to Forbidden Zone 2, with further names soon to be announced.
The AURO-3D format is currently on display at the Cannes Film Festival in an AURO-3D theatre specially constructed next to the AURO offices and lounge on the Hotel Majestic Plage.
"As Forbidden Zone 2 is wall-to-wall music - to be released along with a video game - AURO-3D's immersive sound will really knock the ball out of the park," said Elfman.
"Forbidden Zone 2 is a gift for the AURO-3D format - the original was a cult kaleidoscope of ideas, sounds, and imagery, and we could not be more excited to help push Richard's sequel into a similarly surreal dimension. The technology used will match the ambition of this startlingly visionary filmmaker," Van Baelen added,