EXCLUSIVE: Rachel Weisz to star in and produce true story; Protagonist launches in Cannes.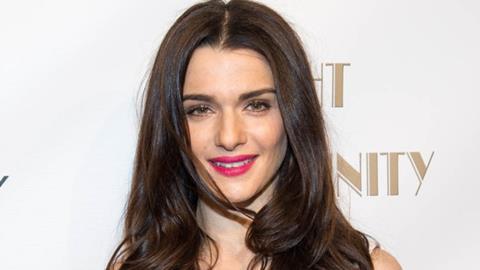 Rachel Weisz is to star in and produce $15m kidnapping thriller Snatchback, from Dredd director Pete Travis.
Oscar-winner Weisz (The Constant Gardener) co-developed the project and will produce alongside Frida Torresblanco (Pan's Labyrinth, Magic Magic) of New York-based Braven Films.
Travis, also known for making Omagh and Vantage Point, has written the script and will direct.
Snatchback is based on the true story of Maureen Dabbagh, a woman from Virginia whose ex-husband stole away their two year-old daughter and took her to the Middle East in 1992. Dabbagh spent more than a decade searching for her daughter, one of 1,000 children illegally abducted from the US each year, before she finally found her.
In Travis's script, Weisz's character becomes a mercenary engaged in dangerous missions across the Middle East to help other families recover kidnapped children – while never giving up on her own search.
An international cast is understood to be gathering around Weisz, with shoot scheduled to kick-off later this year.
Eric Laufer, Giovanna Randall and Josh Goldstein will executive produce. Jon Furay and James LaVigne will co-produce, in association with Vigorous Pictures.
Cannes Competition
Weisz, who is repped by CAA and Independent Talent Group, will be in Cannes with anticipated Competition titles The Lobster, by Yorgos Lanthimos, and Paolo Sorrentino's Youth.
"As told by Pete Travis in his riveting script, Mo's story is powerful and exciting, but at its heart are deep maternal emotions that anyone in the world can relate to," said Protagonist CEO Mike Goodridge.
"It's a powerhouse role and only an actress as gifted as Rachel could play it."
Weisz projects
Upcoming projects for the in-demand actress include Josh Marston's as-yet-untitled drama co-starring Michael Shannon; James Marsh's Donald Crowhurst project with Colin Firth; and Derek Cianfrance's The Light Between Oceans with Michael Fassbender.
Weisz is represented by CAA, Independent Talent Group and Brillstein Entertainment Partners. Travis is represented by WME and Independent Talent Group.
Cannes slate
Protagonist, which handles The Lobster, is also selling Rebecca Miller's romantic comedy Maggie's Plan with Greta Gerwig, Ethan Hawke and Julianne Moore; Whit Stillman's Love & Friendship with Kate Beckinsale and Chloe Sevigny; Brady Corbet's feature debut The Childhood Of A Leader, starring Berenice Bejo and Robert Pattinson; and Travis' thriller City Of Tiny Lights with Riz Ahmed.
Andrea Arnold's first US project American Honey and upcoming Ben Wheatley thriller Free Fire are due to begin shooting shortly.