EXCLUSIVE: Danny Huston, Sarita Choudhury, Stacy Martin star in Cat Villiers production.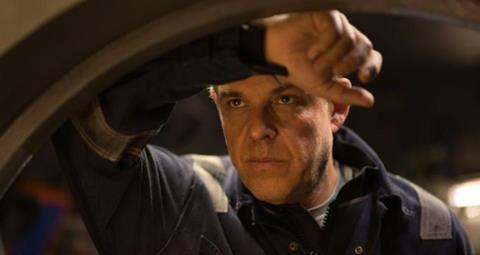 The Works International has acquired exclusive worldwide sales rights for The Last Photograph, a drama based on the bestselling book of the same name by Simon Astaire, who also wrote the screenplay.
Danny Huston (The Constant Gardner) will star in and direct the feature, which is produced by Cat Villiers (The Proposition, No Man's Land), Farah Abushwesha (Pressure) and Simon Astaire.
The cast also includes Sarita Choudhury (Homeland), Stacy Martin (Nymphomaniac) and newcomer Jonah Hauer-King.
Currently in production in London, The Works introduced the project to buyers in Cannes.
The film centres on a random act of theft, in which a man's most treasured possession - a photograph of him with his son, during their last moment of happiness together - is stolen.
Risking everything, including his sanity, the man decides to hunt down the thieves, seek revenge and maybe find closure. The Last Photograph is set between London 2002, and a December 1988 when Pan Am 103 was blown out of the sky over Lockerbie.
Huston said: "The story is a simple one, made up of fragmented memories, the present and the past, told out of chronology. Love, loss, terror … and the hopeful promise of change."
Clare Crean of The Works added: "We are delighted to be working with Cat Villiers and Danny Huston again and we are thrilled to have the opportunity to introduce Simon Astaire's beautiful script to buyers in Cannes."