LaBeouf will play John McEnroe in forthcoming tennis rivalry film Borg/McEnroe.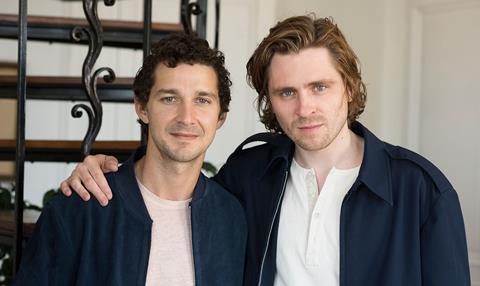 Shia LaBeouf is playing tennis every day to get ready for his next role, playing John McEnroe in Janus Metz's Borg/McEnroe. The film will look at the famous rivalry between American McEnroe and Sweden's Bjorn Borg, which came to a head at Wimbledon 1980. Rising Swedish talent Sverrir Gudnason plays Borg.
"It's very physical, you have to learn the craft of tennis. The rest of him I know really well. It's just learning dance moves right now," said La Beouf.
The actor, also in Cannes with American Honey, told Screen he was drawn to the new film because "There are many parallels between me and McEnroe. It's a very emotional script. The material is amazing. These men have been portrayed as caricatures by the media, and this goes deeper into their characters."
SF Studios is launching pre-sales here ahead of the film's autumn shoot, and the film's backers include Film Vast, Swedish Television, Yellow Film & TV, the Swedish Film Institute, Nordisk Film & TV Fond and MEDIA.
LaBeouf does plan to reach out to meet McEnroe while he's preparing for the part. For now, he's getting his backhand ready. "Training is harder than I ever imagined," he said.
The emotional depths of the role are the real appeal, however. "I don't give a shit about tennis, it's not really a sports film at all."