EXCLUSIVE: Protagonist launches sales on starry Cannes package from Sully writer; US shoot to get underway next month.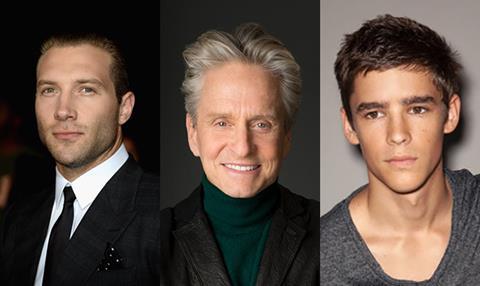 Divergent and Suicide Squad star Jai Courtney is to play alongside two-time Oscar winner Michael Douglas and rising actor Brenton Thwaites (Pirates Of The Caribbean: Dead Men Tell No Tales) in intriguing Cannes package The God Four.
Todd Komarnicki (Resistance), writer of upcoming Clint Eastwood-Tom Hanks biopic Sully and producer of Will Ferell comedy Elf, has written and will direct the feature, which is based on Ron Irwin's novel Flat Water Tuesday.
Courtney will star as Rob Carrey, a documentary filmmaker who, on the eve of his 10-year school reunion, discovers that one member of their championship rowing crew has just committed suicide.
The revelation prompts him to revisit his fateful senior year, a time of rivalry, romance and dangerous secrets.
Wall Street star Douglas will play Carrey's former coach and Thwaites an Olympic hopeful rower. The role of the female coxswain has yet to be cast.
Shoot is due to get underway next month in Massachusetts.
Producers are Jason Speer (The Family Fang), Lars Winther (Captain America: Civil War), Peter Winther (The Patriot) and Hadeel Reda (16 Blocks).
Protagonist Pictures has boarded international sales and is launching in Cannes. UTA is handling North America.
Douglas and Courtney are represented by UTA; Thwaites by WME. Komarnicki is repped by CAA.
Thwaites, who has played roles in Maleficent, Son Of A Gun and Gods Of Egypt, will next be seen in adventure sequel Pirates Of The Caribbean: Dead Men Tell No Tales.