CANNES: The collaborators on the A Haunted House franchise have found another property to lampoon. Separately, the company has found the actor to play Barack Obama in Southside With You.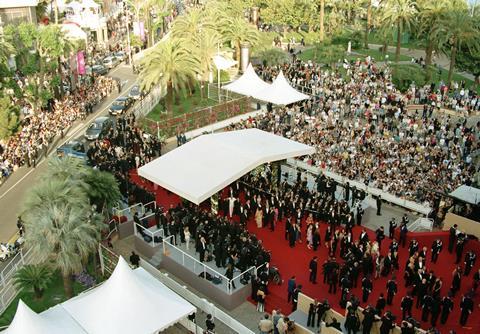 IM Global will fully finance and commence pre-sales on the Croisette on Fifty Shades Of Black and gets back in business with Wayans and A Haunted House writer-producer Rich Alvarez and director Mike Tiddes.
Production on the spoof inspired by this year's S&M smash Fifty Shades Of Grey will kick off "imminently" in time for a scheduled early 2016 release.
Wayans will co-write and produce with Alvarez, while IM Global founder and CEO Stuart Ford serves as executive producer alongside president of production Matt Jackson and svp of production Glendon Palmer.
Ford said he was looking forward to creating "another wholesome slice of entertainment for all the family."

Wayans added: "I'm really happy to be doing what I love with people I love to do it with. That double entendre was
intentional."
IM Global and producers Bob Teitel, Tika Sumpter and Richard Tanne have cast Parker Sawyers as the young Barack Obama in Southside With You, the romantic dramedy inspired by Barack and Michelle Obama's first date. Sawyer joins Tika Sumpter from Get On Up in the role of Michelle. Shooting is set for August in Chicago.