Shaun The Sheep director Darren Walsh will helm the feature.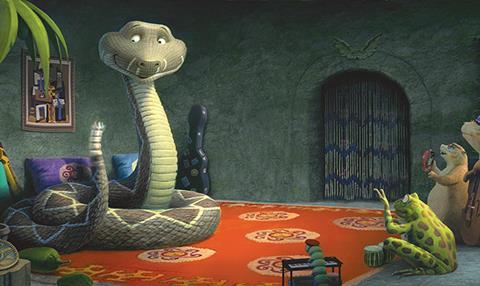 Kaleidoscope Film Distribution (KFD) is handling world sales on animated feature Danny Diamondback, which Aardman Animation alumni Darren Walsh (Shaun The Sheep TV series) will direct the story of a young rattlesnake with a musical talent in his tail.
The film is based on the children's novella of the same name, first published by Harper Collins and written by illustrator and production designer Barry Jackson (How The Grinch Stole Christmas).
Jackson has written the script and will be heading up production design on the project.
Siege Train Studios' Curtis Augspurger (Valiant), Matthew Hampton and Cora Palfrey will produce the film alongside Jackson. Bibo Bergeron (Shark Tale) will serve as executive producer.