EXCLUSIVE: Imogen Poots stars in the drama based on Vladimir de Fontenay's short film of the same name.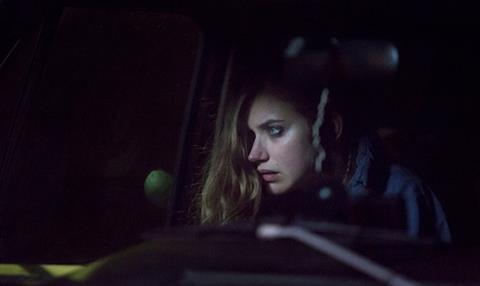 Mongrel International has acquired world sales rights excluding Canada, the US and France to Mobile Homes starring Imogen Poots, Callum Turner and Callum Keith Rennie.
Writer-director Vladimir de Fontenay has begun production in Ontario on the official Canada-France co-production.
The drama based on his short film of the same name follows a young drifter and her dangerous boyfriend and young son who reappraises her role as a mother when she lands in a mobile home community.
Frédéric de Goldschmidt of Madeleine Films produces with Eric Dupont of Incognito Films and Mike MacMillan from Lithium Studios Productions. The producers anticipate completion by early 2017.
Mongrel International president Charlotte Mickie said: "I immediately loved the short and the script – it was very clear to us what Vladimir wanted to do and I thought it was very brave.
"Mothers are tied to a history of expectations – this film promises to unravel those bonds with compassion and insight. I always felt too that we were in terrific hands with these producers, who have wonderful taste and the ability to really see a project through."
De Goldschmidt added: "The film is ambitious both visually and in tone. We cannot wait to share it with audiences and industry alike throughout the world. We could not be in more capable hands with Charlotte and her team."
Dupont said: "Subversive and honest, the film looks at her choices without flinching or resorting to cliches."