The Pacific Rim star has made a promotional short for Pepsi.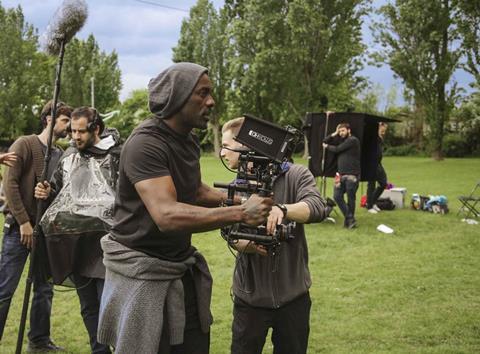 Pacific Rim star Idris Elba has directed promotional short Unstoppable, a Pepsi Max-backed film set in the 1970s in which a high-school nerd negotiates the gauntlet of the school playing field.
The short, set to music by Dutch producer and DJ R3HAB featuring singer Eva Simons, is one of the first out of the gate for Elba's new production company Green Door.
"I like the whole 70s era, the haircuts and the style, and I chose a character that is stereotypically a nerd, isn't sporty looking…but [it] turns out that he really is good at [football], and he is unstoppable when he starts to let himself go," said the actor.
Elba's nascent production company recently struck a TV development deal with Shine North as it prepares a move into factual programming.
The Wire and Luther star launched Green Door last year with an initial focus on film before partnering with Shine to produce BBC2 underground motorsport film Idris Elba: King Of Speed in December.