EXCLUSIVE: The Phoenix-based sales agent will represent worldwide rights to Patrick Kennelly's SXSW psychological thriller.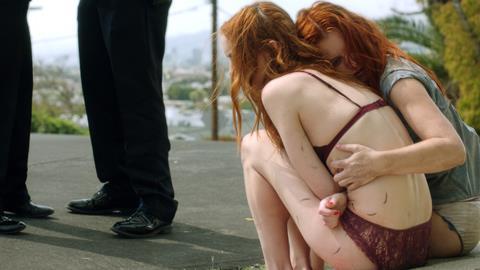 Midnight Releasing will handle North American distribution in early 2016 on the story of a woman who imprisons her roommate in their apartment in a twisted attempt to bring them closer together. Bethany Orr and Mary Loveless star
Kennelly and Sigrid Gilmer co-wrote the screenplay to Excess Flesh and Leo Garcia produced.
The film premiered earlier this year at SXSW and screened recently at Fantasia. It is scheduled to play the touring Fantasy FilmFest in Germany.
"Through Acort International's film distribution outlets worldwide including Midnight Releasing and Brain Damage Films here in the US, Excess Flesh will have the best chance in reaching audiences globally hungry for this type of psychothriller," said executive producer Dennis Garcia of Walking To The Moon Productions. "We are thrilled to be part of this team."
"Acort International is very excited to be working with director Patrick Kennelly and this fresh vision," said Acort president and CEO Darrin G Ramage.
"Excess Flesh is an original, next-level, powerhouse film that has proven itself with both mainstream and genre audiences in the festival circuit," added Acort vice-president of acquisitions Chris Wilembrecht.
Ramage and Wilembrecht negotiated the deal with Glen Reynolds and Alex Nohe of Circus Road Films.