Seville International has found a US home for Hany Abu-Assad's acclaimed recent Toronto world premiere and closed a raft of new sales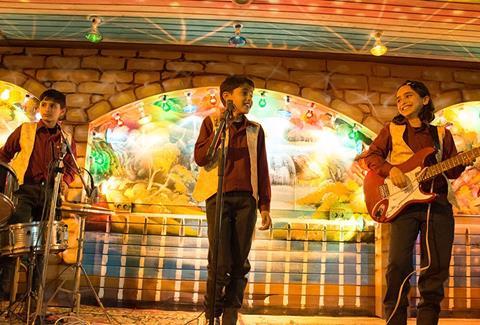 Rights also went in Toronto to Italy (Adler Entertainment), Poland (Monolith Films), Sweden (Folkets Bio), Denmark (Angel Films), Greece (Feelgood Entertainment).
The Idol is based on the true story of Mohammad Assaf, a young boy who broke free from his home in Gaza and made it to the Cairo auditions for Arab Idol 2013
Seville International handles international rights outside the Middle East. MBC co-produces and handles the film's release in the Middle East and North Africa through its 03 production arm.
Anick Poirier and her team previously closed deals in France (TF1), Germany (Koch), Switzerland (Praesens), Benelux (September Films), Japan (New Select Co. Ltd), Hungary (MTVA), Australia (Umbrella) and Latin America (California Filmes).
Rights have also gone to South Africa (Times Media), China (Beijing Xiangjiang YiHua Films), Portugal (Outsider Films), Hong Kong (Edko), India (PVR), South Korea (Pure), Indonesia, Malaysia, Singapore (Red Pictures), Taiwan (Spring International), former Yugoslavia (Discovery Films), Romania (Independenta), South Korea (Raon Contents & Media) and airlines (Captive). eOne will directly distribute in Spain.
Qais Attallah, Hiba Attallah, Ahmad Qassim and Abdalkarim Abubaraka from Gaza star in their big-screen debuts.
The cast includes Tawfeek Barhom and special appearances from Nadine Labaki, Ashraf Barhoum and Ali Suliman.
Abu-Assad co-wrote the screenplay with Sameh Zoabi. Ali Jaafar and Amira Diab produce the film while Seville International's Poirier serves as an executive producer.
Hamed Mokhtar, Tiziana Sousou, Bashar Al-Masri, Badr Jafar, Gisel Kordestani, Khaled Said, Wafic Said, Sassan Ahsani, Khalili Amiouni, Mufid Shawwa are executive producers.
The Idol was the first film in decades to shoot in Gaza and also filmed in Jenin, Amman, Beirut and Cairo. The film is produced in association with the Doha Film institute and the support of the Netherlands Film Fund.