The New York-based sales agent has picked up worldwide rights to Jesus Town USA and 3 Still Standing and international rights to Planetary.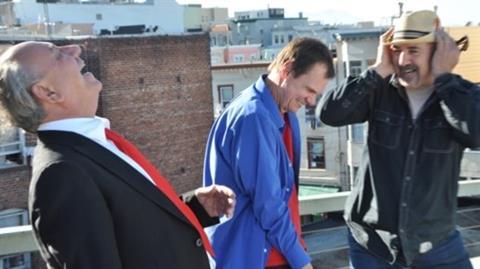 Guy Reid directed Planetary, which premiered at SXSW and uses the prism of space travel to reassess our relationship to earth in the context of climate change.

3 Still Standing (pictured) from Donna LoCicero and Robert Campos follows three stand-up comics as they struggle to survive through economic ups and downs.

Jesus Town USA will air on Showtime and CBC this summer and is styled as a whimsical yet poignant look at a small town in Oklahoma that has staged a pantomime of the story of Christ for nearly a century.