The documentary from Michael Fiore and Erik Sharkey will get a limited theatrical release day-and-date with digital and VOD on August 26.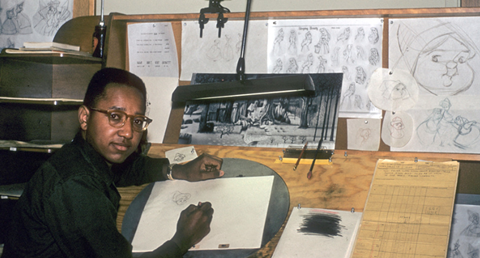 Floyd Norman: An Animated Life received its world premiere at the Santa Barbara International Film Festival in February and won the audience award at the Bentonville Film Festival
It will next screen at the San Diego Comic-Con International Independent Film Festival on July 22.
The film follows the life of the animator, who became the first African-American animator to work at Disney and achieved credits such as The Jungle Book, Sleeping Beauty and 101 Dalmatians.
After Walt Disney's death in 1966, Norman left and founded Vignette Films, where he developed the original Fat Albert TV special and produced segments for Sesame Street.
He went on to work at Hanna-Barbera on classic cartoons like Scooby Doo before joining Pixar and working on Toy Story 2 and Monsters Inc. Now 81, he continues to work at Disney Publishing as a freelancer.
"FilmBuff has cornered the market on distributing entertaining documentaries with compelling protagonists and messages," said Fiore, whose Michael Fiore Films financed and produced the documentary. "They are the perfect partner to share Floyd Norman's one-of-a-kind story with the largest audience."