The distributor has acquired North American rights to Helene Hegemann's recent Sundance premiere, winner of the World Cinema Dramatic Competition special jury award for cinematography.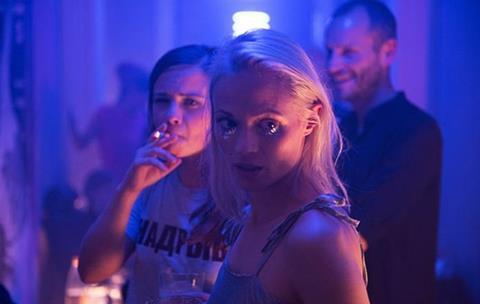 Axolotl Overkill is based on Hegemann's event-filled novel Axolotl Roadkill and stars Jasna Fritzi Bauer as a troubled 16-year-old in Berlin looking for love and meaning.
The film will be available to stream on Amazon Prime Video later this year after FilmRise opted in to Amazon Video Direct's Film Festival Stars programme, designed to support festival films.
FilmRise will receive an upfront cash bonus which may be applied towards marketing or other activities in support of the upcoming release and will earn double the standard Amazon Video Direct per-hour royalty rate starting with the very first stream.
"We're so excited to announce our acquisition of Helene Hegemann's compelling Sundance drama," FilmRise CEO Danny Fisher said. "Axolotl Overkill is an intimate coming-of-age film that viewers everywhere are certain to identify with."
Fisher and vice-president of acquisitions Max Einhorn brokered the deal with Thania Dimitrakopoulou of The Match Factory, which represents worldwide rights holder excluding Germany.