EXCLUSIVE: Sean Brosnan's My Father Die among genre trio to secure distribution through FrightFest Presents label.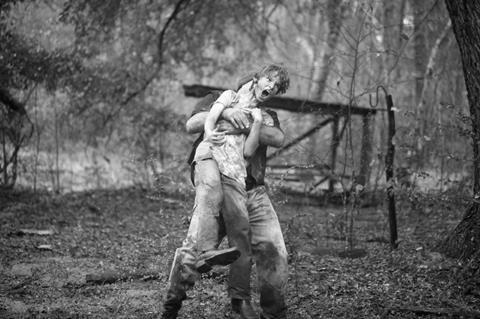 Icon Film Distribution (IFD) and UK genre festival FrightFest have set the next three films to be released under their curated UK distribution banner FrightFest Presents.
FrightFest opener My Father Die, written and directed by Sean Brosnan, stars Joe Anderson, Candace Smith and Gary Stretch in the story of a deaf and mute man who trains himself for almost two decades to avenge himself on Ivan, the man that killed his older brother, 21 years ago.
Producers include Brosnan's father and former James Bond star Pierce Brosnan alongside Sanja Banic, Orian Williams and Alma Bogdan-Turner.
The second film new to the slate is director Abner Pastoll's Road Games, starring Andrew Simpson, Barbara Crampton, Josephine De La Baume and Frederic Pierrot.
The UK-France co-production was produced by Junyoung Jang (The Host) of London-based February Films and Guillaume Benski (A Long Way From Home) at Superbe Films in Paris.
The story focuses on hitchhikers Jack and Véronique who take refuge with a mysterious older couple in rural France with frightening results.
The label has also acquired Population Zero, directed by Julian T Pinder and Adam Levins.
The crime-thriller charts the fallout of a grizzly 2009 triple homicide in a remote part of Yellowstone National Park.
All three titles will have their UK theatrical premieres at the FrightFest festival in late August.
Road Games will release on EST, VOD and DVD on 29th August. My Father Die and Population Zero will follow in Q1, 2017.
Icon's digital partners include iTunes, Virgin Movies, Sky Store, Google Play, BT Store, Amazon Video, Microsoft Store, Wuaki.TV, TalkTalk TV Store, Playstation Store, The Horror Show.TV and Volta.
Previous FrightFest Presents titles include Aaaaaaaah!, The Sand, Landmine Goes Click and Night Of The Living Deb.