EXCLUSIVE: Stewart will join HanWay in October, replacing Thorsten Schumacher; sales director Chiara Gelardin to depart.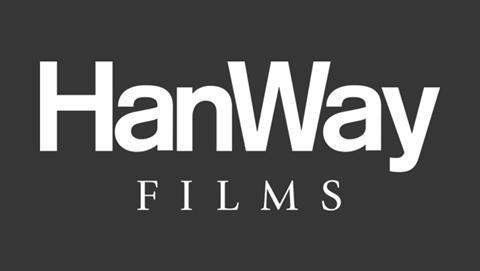 Bloom Media's Gabrielle Stewart has been appointed managing director of HanW​ay Films where she will replace Thorsten Schumacher whose departure was announced in July.
Stewart, who holds dual British-French nationality, will join the blue chip London-based sales company in October.
Stewart has served as svp of international sales and distribution at LA outfit Bloom Media since it was launched three years ago. She joined Bloom from Exclusive Media where she worked with Bloom founder Alex Walton.
Prior to Exclusive Media she spent eight years in London at Focus Features International where she served as vice president of international sales. She started out in the business at Renaissance Films. Stewart will remain part of the Bloom team during TIFF 2016.
As part of the HanWay rejig sales director Chiara Gelardin will depart the company after Toronto.
​Han​W​ay chairman Jeremy Thomas said of Stewart's appointment: "For nearly 20 years HanW​ay has distinguished itself as the filmmakers' sales company. Our strength is in our deep relationships with producers and ​talent, and the care and attention we give to the details.
"Gabrielle brings tremendous sales expertise and experience to our business: she's had the good fortune to sell films for some of the most prestigious filmmakers wo​rking today within both a studio and independent environment. She joins an outstanding management team of some 25 people run by our peerless department heads.​"
Stewart commented: "After some fabulous years working in Los Angeles I am excited to be returning home to London to work for a company that stands out as a beacon of the best in independent cinema. My very first interview (unsuccessful!) as a recent graduate was at HanW​ay and over the course of my career I have always admired their bold choices, the filmmakers they work with, and the consistently high quality of their projects.
"I look forward to building on the company's longstanding success as part of the HanW​ay and Recorded Picture Company family, true pillars of the British film industry.​"
Alex Walton of Bloom​ added: "We are sad to see Gabrielle leave, however we fully understand the desire to return home and we wish her every success. Having worked myself at HanWay for many years I'm delighted to see her join a company I have tremendous admiration for."
HanW​ay's current slate includes Lone Scherfig's Their Finest, Juan Carlos Medina's The Limehouse Golem and Khyentse Norbu's Hema Hema, which are all bound for Toronto, ​as well as Yorgos Lanthimos drama The Killing Of A Sacred Deer, How To Talk To Girls At Parties from John Cameron Mitchell, Haifaa Al Mansour's A Storm In The Stars, Stanley Tucci's Final Portrait and, coming up, Wash Westmoreland's Colette starring Keira Knightle​y.