EXCLUSIVE: Comedian Ross Noble co-stars in horror from Irish outfit Fantastic Films.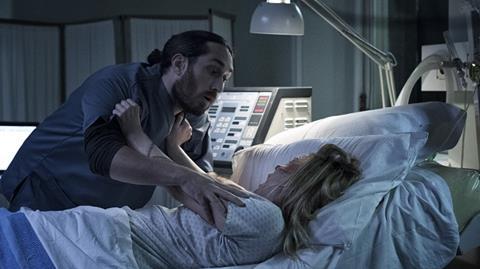 Kaleidoscope Film Distribution (KFD) has signed completed horror feature Nails for worldwide sales and UK distribution.
Shauna Macdonald (The Descent), comedian Ross Noble (Stitches), Steve Wall (Vikings) and Richard Foster-King star in writer-director Dennis Bartok's story of a paralyzed woman, trapped inside her own body, who becomes convinced she is being stalked by a malevolent spirit in her hospital room.
The feature, previously with Fortissimo, is from the producers of The Hallow and Let Us Prey, Brendan McCarthy and John McDonnell of Fantastic Films. Executive producer is Joseph Kaufman (Assault on Precinct 13).
Kaleidoscope will release in the UK in early summer 2016 and will launch the project at the upcoming EFM.
Michael Chapman, acquisitions & development executive at KFD commented: "We're thrilled to be working with Fantastic Films again, a company which continues to produce unique genre projects. We look forward to sharing Nails with the international market."