EXCLUSIVE: Vertigo nabs US, UK, Australia rights on cocaine comedy which has grossed more than €1m in Ireland.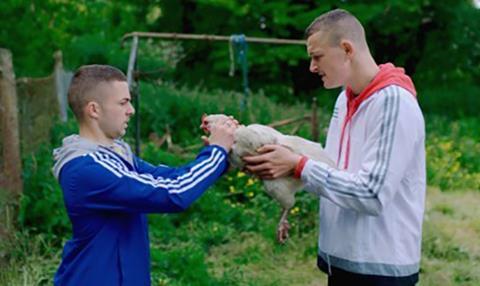 Vertigo Releasing has picked up hit Irish comedy The Young Offenders for distribution in US and Canada, UK and Australia/New Zealand.
Writer-director Peter Foott's (TV series The Republic Of Telly) feature debut stars newcomers Alex Murphy and Chris Walley alongside Hilary Rose (The Republic Of Telly) and stand-up comedian PJ Gallagher (Naked Camera).
Inspired by Ireland's biggest cocaine seizure of €440 million off the coast of Cork in 2007, the film follows two inner-city teenagers as they embark on a 160km road trip on stolen bikes in the hopes of finding some unrecovered bales.
Peter Foott and Julie Ryan of Vico Films produced the movie with XYZ handling North American sales.
The deal was completed by Ed Caffrey of Vertigo Releasing, Peter Foott of Vico Films and Nate Bolotin of XYZ Films.
The movie has grossed more than €1m for Wildcard Distribution in Ireland. Its opening of €202k was the biggest for an Irish film this year
Rupert Preston and Ed Caffrey of Vertigo Releasing said: "The Young Offenders is one of the funniest and freshest films we've seen in years and we're thrilled to be working with Peter to bring the film to a UK and international audience."
Foott added: "The cast, crew and myself are delighted! Having our film reach such a huge audience is incredible and we are so happy it's Vertigo who are taking us on this journey."