EXCLUSIVE: Netflix takes world SVOD rights to drama featuring Guy Pearce, Kerry Fox and Anthony LaPaglia; Goalpost inks additional key deals.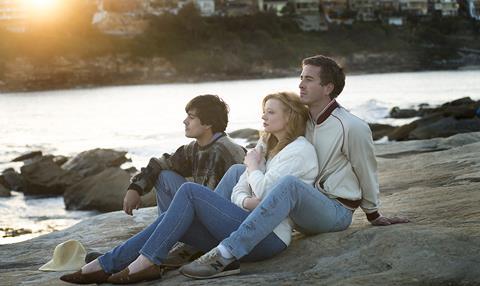 Netflix has swooped on world SVOD rights to drama Holding The Man, director Neil Armfield's adaptation of the well-received Australian memoir of the same name.
Goalpost Films inked the deal with Netflix and has closed additional deals for all other rights with Strand Releasing for the US, Peccadillo Pictures for the UK and Ireland, Pro Fun for Germany and Switzerland and Cinemien for Benelux.
The film, which garnered six AACTA Award nominations this year and took more than $1m at the local box office last year, will roll out across Europe and US before its August 1, 2016, start date on Netflix.
Ryan Corr, Craig Stott, Guy Pearce, Kerry Fox, Anthony LaPaglia and Geoffrey Rush star in writer Tommy Murphy's adaptation of Timothy Conigrave's memoir of the same name, about the rollercoaster romance between a young Catholic man who falls in love with the captain of a football team.
British singer-songwriter Sam Smith was among the film and book's biggest fans writing on Instagram 'the book and film pretty much changed my life'.
Producer Kylie du Fresne said: "After the enthusiastic embrace from Australian audiences, it is wonderful to be working with distributors in territories such as the US, UK and Germany and with Netflix which offers us a global platform to share our beautiful film with a worldwide audiences."
Marcus Hu of Strand Releasing added: "We're thrilled to be working on Holding The Man. It is such an amazing adaptation of the book by Tim Conigrave. We're really honoured to have it in our line-up for this year."