Paul Schrader's action thriller has found a home in the run-up to its North American premiere in Toronto next month.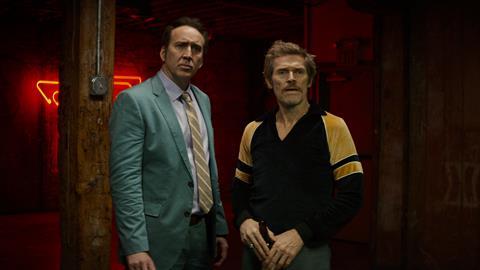 Nicolas Cage, Willem Dafoe and Christopher Matthew Cook star in Dog Eat Dog, which is based on the novel by Edward Bunker and written by screenwriter Matthew Wilder.
Dog Eat Dog premiered in Cannes and centres on a botched kidnapping in which three ex-cons get on the wrong side of the Mob. The first Toronto screening is September 8.
RLJ entertainment negotiated the deal with ADME and plans a theatrical and VOD release in November.
Mark Earl Burman, Gary Hamilton, Brian Beckmann and David Hillary produced and Jeremy Rosen, Jeff Caperton, Barney Burman, Ray Mansfield, Shaun Redick, Donald Rivers, Michael McClung and Tim Peternel served as executive producers.
Jeanne Fields acted as executor of the Edward Bunker estate.