The North American rights deal for Japanese genre master Takashi Miike's comedic vampire action thriller precedes the Midnight Madness screening in Toronto next month.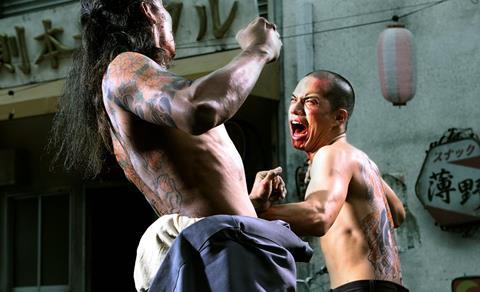 Yakuza Apocalypse premiered in Directors' Fortnight in Cannes and follows a mob lieutenant newly possessed of supernatural powers who is ordered by his dying mentor to destroy a rival gang.
Hayato Ichihara, Yayan Ruhian and Lily Franky star and the producers are Yoshinori Chiba, Shinichiro Masuda, Shinjiro Nishimura and Misako Saka.
"I wonder if it's really okay to let this film loose outside of Japan," said Miike. "As it's not anything anyone can deal with on their own, it's best to watch with friends."
Samuel Goldwyn Films brokered the deal with XYZ Films on behalf of the filmmakers and has earmarked an October 9 release.