SPC confirms deal for Helen Mirren and Donald Sutherland road movie.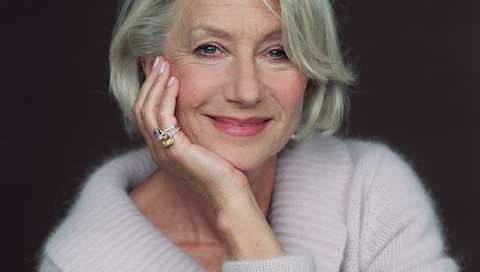 Sony Pictures Classics confirmed on Thursday it has acquired multiple rights from CAA and Bac Films to Paolo Virzì's follow-up to his acclaimed Cannes Directors' Fortnight selection Like Crazy.
Helen Mirren and Donald Sutherland star in the film, shooting now, as a couple on a cross-country journey in their vintage camper fleeing the pressures of doctors and children.
SPC has acquirred The Leisure Seeker for the US, Latin America, Asia excluding Japan, Eastern Europe, Portugal and South Africa.
The film marks Virzì's first film shot entirely in the US. Francesca Archibugi, Francesco Piccolo, Stephen Amidon, and Virzì adapted the screenplay inspired by the novel of the same name by Michael Zadoorian.
"The Leisure Seeker looks to be a major 2017 find," said the SPC hierarchy. "This is a rich story that promises career-best performances from Helen Mirren and Donald Sutherland. We look forward to bringing Paolo Virzi's film to audiences in the United States and around the world."
Indiana Production's Fabrizio Donvito, Benedetto Habib, and Marco Cohen produced the film alongside Rai Cinema. Indiana Production's Alessandro Mascheroni, Dov Mamann and Daniel Campos Pavoncelli serve as executive producers with David Grumbach, Mathieu Robinet, and Gilles Sousa of BAC Films.
Roadside Attractions has acquired from Gutta Percha Productions US rights to Tommy's Honour, which was the opening night gala screening at the Edinburgh International Film Festival.
Jason Connery directed the film, which centres on the real-life founders of the modern game of golf. Pamela Marin and Kevin Cook adapted the screenplay from Cook's book of the same name. Peter Mullan and Jack Lowden star.
Keith Bank of KB Partners negotiated the deal and produced with Bob Last of Holdings Ecosse, Jim Kreutzer of Wind Chill Media Group and Tim Moore of Top Dawg Productions. Kenneth Whitney is executive producer and the film will open theatrically on March 24, 2017.
Oscilloscope Laboratories has acquired North American rights to Ceyda Torun's documentary KEDi. Oscilloscope will release the film theatrically in early 2017 following a festival run throughout autumn.
The film focuses on the nomadic lives of hundreds of thousands of cats that roam free in Istanbul.
Ceyda Torun and Charlie Wuppermann produced through their Termite Films and Thomas Podstawski served as executive producer.