EXCLUSIVE: UK, Italy, Australia, Spain among a host of key sales on Cannes Competition hit.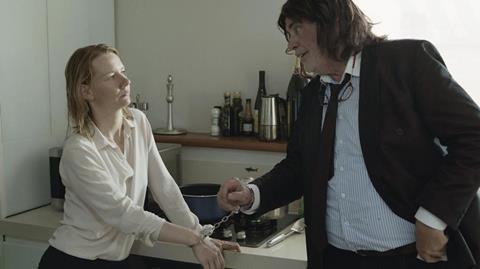 The Match Factory has been racking up sales in key territories and around the world for Maren Ade's critics' darling and Palme d'Or contender, Toni Erdmann.
The film was picked up by Haut et Court for France and Filmcoopi for Switzerland prior to its Cannes premiere.
After its previously announced sale to North and Latin America (Sony Pictures Classics), the film went to the UK (Soda), Italy (Cinema), Scandinavia (Future), Japan (Bitters End), Spain (Golem), Hong Kong (Edko) CIS (Russian Report), Poland (Gutek), Benelux (September), China (Lemon Tree), Greece (Seven), Portugal (O Som e a Fúria/Alambique), Hungary (Cirko), Taiwan (Swallow Wings), Czech Republic/ Slovakia (Film Europe), Australia (Madman), South Korea (Green Narae) and Turkey (Filmarti).
"The cooperation with Komplizen Film on Toni Erdmann has turned out great in all aspects," Michael Weber, managing director of The Match Factory, told Screen.
"We knew that Maren Ade's beautiful story could become a crowd-pleaser, but its overwhelming reception exceeds all expectations and confirms our trust in her talent and the strength of German cinema."
Weber reported a busy market. Other popular titles include Marco Bellocchio's Sweet Dreams, Eran Kolirin's Beyond The Mountains And Hills, Alessandro Comodin's Happy Times Will Come Soon and the first feature Albüm by Mehmet Can Mertoğlu.
Toni Erdmann is the story of practical joker dad Winfried who disguises himself as flashy "Toni Erdmann" to get busy Ines' attention and change her corporate lifestyle. The father-daughter challenge reaches absurd proportions until Ines begins to see that her eccentric father deserves a place in her life.
Toni Erdmann was produced by Komplizen Film (Janine Jackowski and Jonas Dornbach) in co-production with coop99, knm, Missing Link Films and SWR/WDR/ARTE.