EXCLUSIVE: Documentary capturing French psychiatric system premiered at Cannes.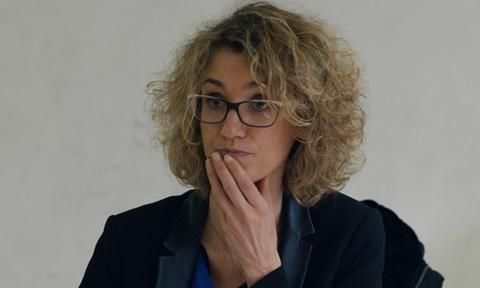 Distrib Films US has acquired US rights to Raymond Depardon's documentary 12 Days (12 Jours), capturing the stories of vulnerable psychiatric patients hospitalised against their will through the special court-room hearings deciding their fate.
The company's founding co-chief François Scippa-Kohn did the deal with Eva Diederix, head of sales at Wild Bunch which is handling international sales. The film is being lined up for an autumn release.
Under a new French law introduced in 2011, any hospital admitting a person against their consent has 12 days to submit a detention application to a special judge. Before the introduction of the law psychiatrists handled the decision.
Some 90,000 French citizens are sectioned in this way every year. Veteran French photographer and filmmaker Depardon filmed 72 such hearings, focusing on 10 of the cases he witnessed for the documentary.
12 Days premiered in a special screening at the Cannes Film Festival this year to strong reviews.
"We're eager to bring this fascinating study of human behaviour to the US with Distrib Films," said Diederix.
"I am thrilled to be working on this movie which has a particular take on societies' illnesses," said Scippa-Kohn. "In his defining humble style, Depardon fades away behind his camera. He gives a voice, full of humanity and sincerity, like no other, to the real people of our world."
Scippa-Kohn established Distrib Films US in 2013 with Eric Brunswick to promote European movies in the US.
The company's current slate includes Joachim's Lafosse After Love (L'Economie du Couple) and the 3D 4K version of Terminator 2: Judgment Day.