As the 2018 American Film Market kicks off, Screen highlights some of the buzziest projects being offered by international sales companies.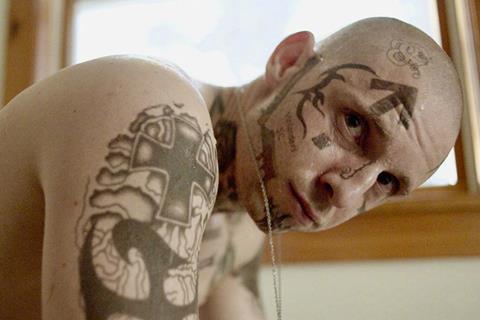 FilmNation arrives at AFM with George Miller's Three Thousand Years Of Longing. Little is currently known of the project, except that it may involve genies. Miller will also direct his follow-up to Mad Max: Fury Road, which is described as an epic love story. CAA represents North American and Chinese rights.
AGC International launches sales on the dark comedy Breaking News In Yuba County, to star Allison Janney and Laura Dern. Tate Taylor will direct the story about a woman trying to conceal the truth about her dead husband from the police and her local news anchor sister.
Endeavor Content, which owns sales agency Bloom, launches talks with worldwide buyers on Hugh Jackman drama Bad Education, currently in production. Jackman will play disgraced former Roslyn School superintendent Frank Tassone, who was imprisoned for an $11m embezzlement scheme. Cory Finley directs and the cast includes Allison Janney and Ray Romano. Producers are Fred Berger, Brian Kavanaugh-Jones, Eddie Vaisman, Julia Lebedev, Oren Moverman and Mike Makowsky.
Lionsgate International has boarded sales on thriller Run from Searching writer/director Aneesh Chaganty, starring Sarah Paulson as the sinister mother of a teenage girl raised in isolation. Lions­gate will distribute in the US through its Summit label. The roster includes Participant Media's drama Dry Run (working title), which Todd Haynes will direct, about a lawyer who takes on a chemical giant. Mark Ruffalo is producing with Participant Media and Killer Films. Focus Features will release in the US.
Voltage Pictures has international rights to Jessica Chastain action thriller Eve, which began shooting in September and reunites the star and producer with her director on The Help, Tate Taylor. Colin Farrell and Common also star in the tale of an assassin on the run. Voltage is producing with Chastain's Freckle Films. The slate includes TIFF Fipresci winner Skin, Maven Pictures' story of a remorseful white supremacist starring Jamie Bell.
Millennium Media is offering buyers Red Sonja, which is currently out to a director and lead actor to portray the female warrior from the sword-and-sorcery comic books. Millennium Films has earmarked production in Bulgaria and Mark Canton (Escape Plan) is among the producers.
Seville International will be tempting buyers with Below, an Australian drama about the moral awakening of a young man recruited to work security at a refugee detention centre. Maziar Lahooti directs Ryan Corr and Anthony LaPaglia. Seville's Anick Poirier has a busy slate, including Morena Films' Spanish-language film Advantages Of Traveling By Train, which is earmarked for a December start mostly in San Sebastian, and follows a young editor who experiences a life-changing encounter on a train.
XYZ Films kicks off talks with international buyers on Synchronic, a film about two New Orleans paramedics (Jamie Dornan and Anthony Mackie) whose lives are torn apart after encountering a series of horrific deaths linked to a designer drug with otherworldly effects. Justin Benson and Aaron Moorhead co-direct and co-produce alongside David Lawson Jr and Rustic Films. UTA Independent Film Group and XYZ Films represent US rights.
Magnolia International will be talking up Emma Tammi's highly regarded TIFF premiere The Wind, a supernatural western from Soapbox Films and Divide/Conquer based on Teresa Sutherland's screenplay about a woman who moves to the western frontier and encounters an evil presence roaming the plains. Caitlin Gerard stars with Julia Goldani Telles, Ashley Zukerman, Miles Anderson and Dylan McTee. IFC Midnight holds US rights.
The Exchange will be talking up Street Gang, a documentary about the US TV phenomenon Sesame Street. Mad Hot Ballroom's Marilyn Agrelo will direct.
Film Sales Company has worldwide rights to Lena Headey passion project The Flood, about a cynical UK immigration officer whose confrontation with a refugee changes her life. The cast includes Headey's fellow Game Of Thrones star Iain Glen and Arsher Ali, and the Megatopia Films project is in post.
Epic Pictures will be talking up supernatural comedy Extra Ordinary, which is in post and stars Will Forte, Claudia O'Doherty and Maeve Higgins in the story of a driving instructor who must save a woman from a rock star seeking to use her for satanic purposes. Mike Ahern and Enda Loughman direct and Ireland's Blinder Films is producing the feature in co-production with Umedia and Epic Pictures. Screen Ireland is financing with Umedia and Inevitable Pictures.
Visit Films has boarded international sales on Meredith Danluck's completed mystery State Like Sleep from Sight Unseen Pictures, Code Red Productions and Scythia Films. Katherine Waterston stars with Michael Shannon in the tale of a photographer who unravels the story of her celebrity husband's final days. The slate includes this year's Locarno Golden Leopard winner A Land Imagined.
Arclight Films will launch sales on Furie, an action thriller led by Vietnamese superstar Veronica Ngo (Star Wars: The Last Jedi, Netflix's Bright) as a retired gangster who rejoins the fray when her daughter is kidnapped by an organ-trafficking ring. Le-Van Kiet directs.
Highland Film Group has worldwide rights to We Summon The Darkness, which takes place against the backdrop of a killing spree by Satanists as three friends head to a party at a secluded country home. Marc Meyers directs and the film stars Alexandra Daddario, Keean Johnson and Amy Forsyth.
Radiant Films International will launch international sales on thriller Stripped starring Charlie Cox and Brittany Snow. Cox will play a married man who harbours a dangerous obsession with a high-priced escort. Snow will play his wife. Di Bonaventura Pictures is partnering with Vancouver-based Lighthouse Pictures, and production is scheduled to start in Vancouver in spring 2019.
Red Sea Media has picked up worldwide rights to Dolph Lundgren thriller Hard Night Falling, about a criminal mastermind who attempts to steal ancestral gold from a wealthy family during a party, unaware one of the guests is a highly trained operative. In post.
Cinema Management Group launches worldwide sales on an animated adaptation of Oscar Wilde's The Canterville Ghost and has teamed up with Robert Chandler's Space Age Films and Gina Carter and Stephen Fry's Sprout Pictures. Fry will voice the beleaguered spirit at a stately home whose antics fail to scare the estate's new American owners. He is joined in the voice cast by Freddie Highmore, Imelda Staunton and Toby Jones. Production is set for early 2019.
Toronto-based Raven Banner is selling the English- and Spanish-language supernatural thriller Belzebuth about a series of murders on the US-Mexico border. Emilio Portes directs and Joaquin Cosio stars alongside Tobin Bell and Tate Ellington. The roster includes Issa Lopez's Tigers Are Not Afraid from Mexico.
Gunpowder & Sky has the worldwide rights on Lords Of Chaos from Jonas Akerlund, which stars Rory Culkin and centres on crimes that occurred in Norway in the early 1990s involving the black-metal bands Mayhem and Burzum. The film premiered in Sundance.
Blue Fox Entertainment has international rights to The H Collective's The Parts You Lose starring Mary Elizabeth Winstead and Aaron Paul. Christopher Cantwell directs the story about the unlikely friendship between a young deaf boy and a fugitive in rural North Dakota. Paul produces alongside Mark Johnson and Tom Williams.
Bleiberg Entertainment has worldwide rights to The Assent, a horror-thriller in post about a young father seeking the help of a disgraced priest to save the son he believes is possessed. Pearry Teo directs and the cast includes Rob Kazinsky from Captain Marvel.
Concourse Film Trade brings Percy, a drama starring Christopher Walken, Christina Ricci and Zach Braff about a stubborn small-town farmer who stands up to a corporate conglomerate after he is attacked for allegedly stealing patented seeds. Clark Johnson (S.W.A.T.) directs.
Film Mode has worldwide rights on Rabid, in partnership with 101 Films. The film is in post and centres on a young woman who undergoes dangerous untested stem-cell treatment after an accident leaves her scarred beyond recognition. Jen Soska and Sylvia Soska are directing alongside John Serge. Laura Vandervoort stars.
13 Films arrives with worldwide rights to Affairs Of State starring Thora Birch, Adrian Grenier and Mimi Rogers, about a young campaign aide who gets in way over his head when he sleeps with the wife and daughter of a presidential candidate.
Pure Flix/Quality Flix will be touting the thriller Welcome To Mercy from Scream and The Others producer Cary Granat. IFC has lined up a November 2 US release for the story about a US woman visiting Latvia who is afflicted by visions and wounds resembling the stigmata. Kristen Ruhlin stars.
Storyboard Media has picked up recent TIFF selection and sci-fi thriller Freaks, which stars Emile Hirsch, Bruce Dern and newcomer Lexy Kolker in the story of a young girl who grows up in isolation and overcomes her disturbed father's warnings about the world outside. Adam Stein and Zach Lipovsky wrote and directed. The slate includes thriller Arkansas starring Liam Hemsworth and Vince Vaughn, which Storyboard is co-selling with VMI Worldwide.
AMBI Distribution launches sales on Colombian auteur Ciro Guerra's Waiting For The Barbarians starring Johnny Depp, Mark Rylance and Robert Pattinson. The story centres on an official in a colonial outpost who is charged with treason. The production is about to start shooting in Morocco and Italy.
Toronto's DDI launches worldwide sales on Satanic Panic starring Rebecca Romijn as the leader of a cult in need of a virgin sacrifice when a pizza delivery girl arrives. Chelsea Stardust Peters directs and the cast includes Hayley Griffith and AJ Bowen.
Shoreline Entertainment has worldwide rights to Lexicon Entertainment's Waterlily Jaguar, about a novelist whose pursuit of truth threatens to destroy his marriage. Paul Thomas Anderson serves as executive producer, and James Le Gros and Mira Sorvino star. Melora Walters, who starred in Anderson's Magnolia and Boogie Nights, directs.
Octane Entertainment has worldwide rights to Teacher starring Kevin Pollak, about a high-school English teacher who goes to disturbing lengths to protect his favourite students from bullies.
FilmBridge International arrives with rights to Trick, which will star Dermot Mulroney as a small-town detective on the trail of a serial killer that people believed he had killed years earlier. Patrick Lussier will direct. Ellen S Wander and Gabriela Lugo are producing.
MPI Media Group is staging the market premiere of Level 16, a dystopian thriller about a group of teen girls trapped in a mysterious and cruel boarding school that hides a dark secret. Danishka Esterhazy directs a cast that includes Katie Douglas, Celina Martin, Sara Canning and Peter Outerbridge. The film has support from Telefilm Canada, CBC Films, The Shaw Rocket Fund and Ontario Creates.
VMI International has international rights to Run With The Hunted, a crime thriller starring Ron Perlman and Michael Pitt about a young man's rise up the ranks of a street gang. John Swab directs and XYZ Films represents US rights to the production from Salem Street Entertainment, Title Media, Wing And A Prayer Pictures, Roxwell Films and El Ride Productions. Bondit Media Capital financed. In post.
Saboteur Media will launch sales on the gothic teen vampire film Carmilla, starring Lin Shaye from Insidious and Robert Englund from A Nightmare On Elm Street. Production is scheduled to start in New York in spring 2019.
Spotlight Pictures has Chinese animation Kung Food, a $12m 3D feature from Yi Animation about an innocent steamed bun who must become a hero and save the world of foods.
Premiere Entertainment Group has worldwide sales rights on Egyptian box-office smash Karmouz War starring martial-arts ace Scott Adkins and Amir Karara. The ElSobky Film production centres on a soldier in British-occupied Egypt in the times leading up to the 1952 revolution.
Buenos Aires-based FilmSharks has worldwide rights to Tikato (3D), an animation from Spain's Pasozebra about a merchandising mascot fighting to save himself and others from extinction.