Dir. Lone Scherfig, UK, 2009, 100 minutes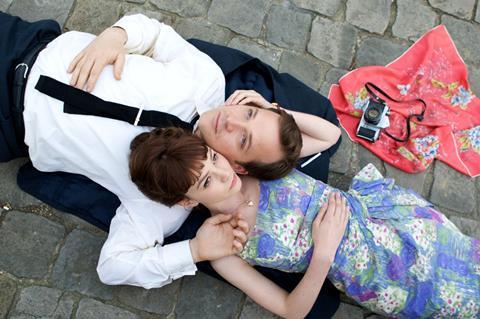 As the saying goes, 'a mind is a terrible thing to waste.' Yet young Oxford-bound Jenny (newcomer Mulligan in a memorable performance) doesn't think so, as she falls wholeheartedly at the age of 16 for the charms - and car - of sweet-talking con-man David (Sarsgaard) in London of 1961. Based on well-known UK journalist Lynn Barber's childhood memoirs as adapted by Nick Hornby and produced by his wife Amanda Posey, this lively period drama could well find a berth in the US art-house circuit which craves period English pictures. The cast, with Peter Sarsgaard, Alfred Molina and Emma Thompson alongside newcomer Carey Mulligan, should give the film solid theatrical runs in the US and UK.
Middle class parents Jack and Marjorie (Molina and Cara Seymour) are set on an Oxford education for their pretty daughter Jenny, but she is drawn towards the 'school of life' from which golden-tongued David claims to have graduated.
The con-man and thief soon talks Jenny's mistrustful parents into agreeing to whatever he wants, and the star-struck young girl gets a tour of the lush life to astound her schoolfriends before a rude awakening gives her An Education.
Danish director Lone Scherfig (Italian for Beginners) gives 1960's London that mix of wariness and opportunity that was felt when Britain finally emerged from its long crawl out of the shadow of World War II. Like Jenny, many young people of that era were looking beyond their simple families for more money and more fun, making them perfect marks for bounders like David.
If Mulligan, at 16 when the story begins, is a blend of innocence and ambition, Sarsgaard plays David as the dangerous kind of villain whose guile isn't offset by an ounce of conscience. Raising insincerity to new heights (with theft thrown into the mix), he even feigns victimhood for being Jewish, a pedigree that brings out the bigot of that era in Jack, played with the appropriate bluster by Molina as a self-important boob.
Hornby's script gets the details right in its dialogue: envious schoolgirls watching Jenny; David's friends (Dominic Cooper and Rosamund Pike) assisting as he goes for the kill; and the imperious headmistress of Jenny's secondary school (Thompson) delighting in bringing a headstrong girl down to size.
Besides the period setting, there is something old-fashioned, even Victorian, in this tale of a cocksure young girl falling victim to temptation. British writers in the 1960's might have applauded a girl's decision to pass on a 'bourgeois' Oxford education and jump into bed with an older man, but perhaps Hornby has taken a step back from that era. There's something deeply sensible but anti-romantic in the film's portrait of a girl whose potential is threatened by falling in love with Mr. Wrong.
Production designer Andrew McAlpine creates two competing worlds - middle class and modern flash - from which Jenny chooses, and DP John de Borman captures the adventure and credulity on Mulligan's wondrous face, which calls Audrey Hepburn to mind. This is a face to watch.
Production companies
BBC Films
Endgame Entertainment
Odyssey International Limited
Finola Dwyer Productions
Wildgaze Films
International Sales
Odyssey Entertainment
+ 1 212-371-8477
Producers
Finola Dwyer
Amanda Posey
Screenplay
Nick Hornby
Cinematographer
John de Borman
Production Designer
Andrew McAlpine
Costume Designer
Odile Dicks-Mireaux
Main Cast
Peter Sarsgaard
Carey Mulligan
Alfred Molina
Emma Thompson
Dominic Cooper
Rosamind Pike
Cara Seymour
Matthew Beard
Sally Hawkins