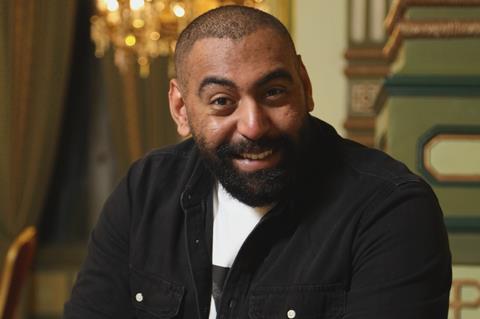 Emirati actor Khalifa Al-Jassem recently made his big-screen debut in French director Pierre Morel's action drama The Ambush about a mission to rescue a group of Emirati soldiers who are ambushed while on patrol.
The joint production between Image Abu Dhabi and Stuart Ford's AGC Studios launched theatrically in the United Arab Emirates on November 25 and is being billed as the territory's first ever local action picture.
The production also marked a fresh direction for Al-Jassem, who has worked mainly in theatre in Emirati institutions in Sharjah, Dubai and Abu Dhabi.
"It was challenging. Everything was new but I learned a lot," comments the actor, who was recommended for the role by fellow Emirati Marwan Abdullah – himself a Screen Arab Star of Tomorrow from 2017 – and filmmaker and Image Nation Abu Dhabi narrative content executive Alwiya A. Thani.
Al-Jassem did not go to drama school but instead majored in music, cutting his acting teeth on programmes and performances run by local organisations like the talent incubator Sharjah Youth.
"I've always been interested in cinema, especially Hollywood and Egyptian cinema," he says, citing stars like Vin Diesel, Tom Hardy and Will Smith as actors he admires alongside Egypt's Adel Imam, Ahmed El Sakka and Amir Karara.
Whether his role in The Ambush leads to other cinema work is too soon to say, says Al-Jassem.
"This production could be a gamechanger for filmmaking in the United Arab Emirates. If things continue and there is more openness to making movies like The Ambush, I would be delighted to join other films."
Contact: khalifaaljssem@gmail.com