Screen's jury of anonymous voters reveal their pleasant surprises and disappointing omissions from the Oscar and Bafta nominations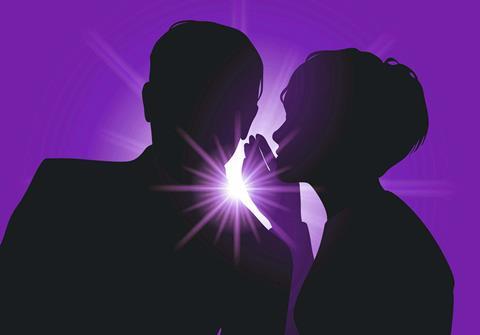 Producer 1, female, Bafta and Ampas voter
Awards have become such a marketing game that I always feel quite deflated by this point. But the difference in nominations this year is refreshing and has meant that the conversations around awards in general are so much broader, and more films are being recognised for specific craft elements.
Both academies have been trying to enable a more representative membership, and this is beginning to show. I feel that Bafta's additional juries and changes have had the most significant and welcome impact, enabling a cross section of voters and non-voters from the industry to sit next to one another and talk about films, defend their choices, but to also hear other perspectives. I believe that these conversations will be more conducive to change than unconscious bias training at the end of the day.
Another notable change was the expansion of the Outstanding British Film category, again enabling a wider but also rich and dynamic group of films to be celebrated (and this in some ways makes up for the glaring omission of any recognition for Cosmo Jarvis, and his exceptional, stand out performance in Calm With Horses).
Bafta's best director list is particularly satisfying – two films "not in the English language" is something that gives me real hope for the future. There is also recognition for some of the most significant directorial statements of the year – Shannon Murphy'sBabyteeth, Jasmila Žbanić's Quo Vadis, Aida? and Sarah Gavron too deserves her flowers for enabling such a horizontal film in the making of Rocks. Like many, I was deeply moved by Nomadland, and particularly love the quiet grace of Chloe Zhao's work, which owes a lot to the documentary spirit. have never before been able to enthuse so much over the directors in this category.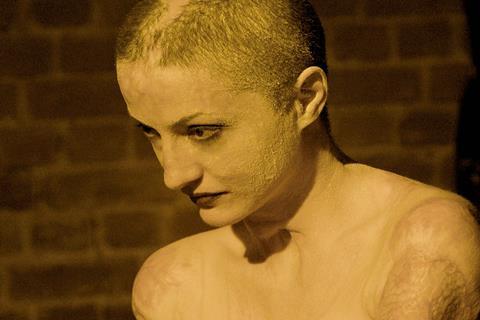 On the other side of the spectrum are the Bafta documentary nominations. Only Collective by Alexander Nanau feels deserving of this level of attention for its integrity and craft. The rest of the films are subject-driven films – content over craft – which suggests a disturbing future for the form (algorithm generated non-fiction is what this list tells me).
But this is what happens when an industry is decimated. When creative documentary becomes conflated with reality TV. When celebrity-driven docs take precedence and usher in a new game of pre-existing audience-driven filmmaking. Where is the curiosity? Where is the dialogue with ethics, ideas, even simply with films of the past? Where is the meaning and care for what is being built in the future?
I have flippantly suggested that anyone opting in to vote on docs has to name a female documentary filmmaker working pre-2000 to be able to cast their vote. But I can't blame only voters or the awards system for this: this is something the eco-system of the British film industry needs to take responsibility for. We have sold documentary short for years – there is limited funding, limited broadcast potential, limited interest from the wider industry. Documentary is never celebrated in the main categories and silo-ed in a way that neglects that some of the most inventive sound design and cinematography can be found in the creative documentary space. This list should be a stark warning to us all because documentary is a mirror onto the world. No beating heart = a dead body.
The Oscars' documentary list is on the other hand something quite different. It isn't perfect but it is alive, reflexive, responsive and representative of the world. Yes, this list is also the result of a lot of campaigning, but it is also a reflection of the respect that documentary is afforded in the US – it is an eco-system, a space of craft, of peers, of new voices in dialogue with past and building towards the future. It really shows – perhaps more than anywhere else in the Oscar nominations.
Finally, the biggest surprise of the Oscar nominations was that LaKeith Stanfield was nominated as a supporting actor and not lead actor for Judas And The Black Messiah – alongside Daniel Kaluuya in the same category. I read this as both odd and strategic, yet at the same time somehow insulting. He deserved leading role recognition.
Filmmaker, male, Bafta and Ampas voter
The pleasant surprise for me is Rocks at the Baftas. I feel like five years ago that never happens. Not much else surprised me. Maybe Riz for an Oscar, but more a surprise that he got the nomination, not because of his talent.
I believe the Bafta jury system has resulted in better nominations. Bafta has created real change in the business that I hope lasts until it doesn't need to any more. This year's nominations show what happens when the playing field is level.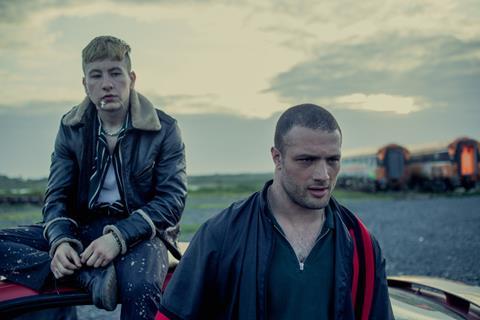 Casting director, female, Bafta and Ampas voter
I'm happy to see Bafta love for Calm With Horses and Judas And The Black Messiah, but I'm disappointed by the lack of best actor nomination for Cosmo Jarvis and confused by the Oscar supporting actor nomination – rather than lead acting – for LaKeith Stanfield.
Thrilled for the support for Sound Of Metal and Minari across both Bafta and Oscar nominations and the Bafta inclusion of Shannon Murphy for best director on Babyteeth – a wonderful film. I'm missing any acknowledgment for The Assistant and Never Rarely Sometimes Always – films that came early and seem to have got lost with voters.
The Bafta nominations mostly felt much more balanced and fair, with great representation across all categories. Oscars also better this year, but some odd inclusions and exclusions here and there.
Generally, Bafta perhaps got the categories of actor, actress, film and director slightly more varied and interesting. The nominations seemed to me to reflect better watching, engaging and debating from voters.
Executive, male, Bafta and Ampas voter
Four female directors nominated at Bafta – about time. Let's not make this year an anomaly. I always feel director nominations should be very similar to best films, as films are "best films" for many reasons but mainly due to the skills of the director. Why was there such a big discrepancy this year at Bafta? It worries me that the mass voters didn't watch Rocks or Quo Vadis, Aida? and so didn't vote for them [for best film], yet the juries who watched everything rewarded the truly best directors with their nominations.
Oscars were more in synch between director and film and quite rightly if Promising Young Woman is a best film, Emerald Fennell should be a best director. It was great to see Calm With Horses and Rocks rightly rewarded in the acting categories at Bafta.
Smaller intimate and indie films felt better rewarded by Bafta in many categories. Yes, Bafta voters always veer toward British movies like Rocks and Calm With Horses but the bigger, starrier films like Mank and Chigaco 7 were focused on by Ampas.
Overall the Bafta jury system feels simply far more equal and rewarding to the very best work of the year. And that's what these awards has to be about.
Executive, female, Bafta voter
It's worked well having juries in the process - the spread of recognition across so many titles is the positive outcome of this and speaks to the usefulness of ensuring coverage across all of the submitted titles.
I'm glad to see such a range of UK work coming through the Bafta nominations in particular. This space has turned out to be one of the most interesting, especially regarding new acting, directing and writing talent. Also good to see recognition for some international titles where, overall I feel the quality has been higher than for English language this year.
Acquisitions executive, male, Bafta voter
It's wonderful to see greater diversity in both the Bafta and Oscar nominations. It goes to show that conscious and proactive measures to broaden the voting membership, and changes to the voting process can result in a greater variety and diversity of nominees. Having said that, it will be very interesting to see how this plays out in the post-Covid world. Is this year of diversity a one off driven by extraordinary circumstances? I hope the new normal doesn't mean 'business as usual' and we can keep innovating so that new voices are heard and awarded.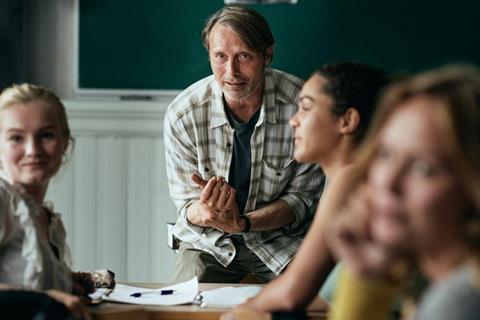 Producer 2, female, Bafta voter
It's nice to see Sound Of Metal hold its own on the Oscar list and exciting to see Minari integrated into best film and best director. Thomas Vinterberg thoroughly deserves his place on the director list, smashing the 'one inch tall barrier' of subtitles.
The Bafta list has a more British flavour with the strong showing for Rocks. Nomadland is the fave pic of the US bunch, which feels like the American film with the sensibility we would lean to. Lovely that it's Rocks that got so many nods, which feels integrally British rather than the British film that most emulates an American movie.
The breadth of representation of actors of colour across the board feels in no way like a result of positive discrimination but of a redressed bias and the best performances getting acknowledgment. It would be so interesting to be able to contrast what the nominations would have been without the jury system.
Outstanding British Film is always my favourite category where you find the most exciting and bold and heart-stopping films. I was surprised not to see Saint Maud breaking out of that and the debut category with best film and best director nods.
And I'm so relieved that Babyteeth - my film of the year - has an acknowledgment for Shannon Murphy in the directing category though I think it should be best film, screenplay, and all the actors as well.
Commissioning executive, male, Bafta and Ampas voter
In many ways the most pleasant surprise is, despite the fact so few of the contenders have actually been seen in cinemas, the screening and voting process appears to have run very smoothly. Much of the traditional campaigning 'toolkit' was rendered null and void including the magic ingredient of box office success (or lack thereof), which has thus focussed attention on the quality of filmmaking which is no bad thing.
Overall both academies, in their different ways, have done a pretty good job of righting some of the wrongs of previous years and avoiding the plethora of hashtags that have tended to follow the nomination announcements! Admittedly they had fairly low bars to clamber over but credit where credit is due, and it's great to see the films that have been celebrated feel like the cream of the crop and – shock horror – they are also the movies that are the most representative of diversity! Now… that really wasn't that hard, was it?
Perhaps Bafta should look to increase the number of best film nominees (from six to a maximum of 10) as the Oscars have done. That would leave room for deserving titles such as Judas And The Black Messiah and Sound Of Metal, which would make the best film choices look a bit more representative of the overall quality of filmmaking on offer – as the five nominees in the Bafta best film selection seem a bit sparse to me.
The expanded Oscar best picture section is a much better 'look'. The only addition I might have made is Another Round, which would have synched up nicely with Thomas Vinterberg's best director nomination. I'm always happy to see the director of one of the international feature films making the leap.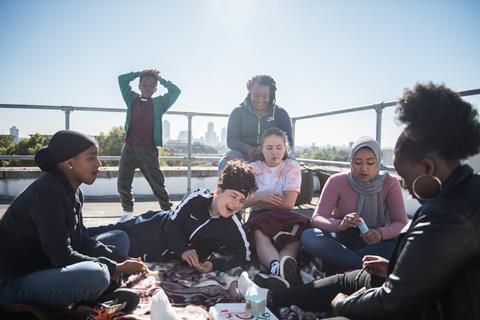 The Bafta director list doesn't feel quite right to me, in that both Promising Young Woman and The Father have multiple nominations and yet their directors who were ultimately responsible for 'conducting the orchestra' didn't make the grade. Having said that, it's great that Rocks is represented in multiple categories as it is richly deserved following outstanding success at the Bifas.
But it appears the heavy hand of juries was overused in some cases. In the acting categories, I'd love to know the discussion that took place which resulted in 'excluding' Olivia Colman from best supporting actress and Carey Mulligan from leading actress, both of which were so clearly deserved. That's not to say it wasn't great to see the likes of Bukky Bakray, Kosar Ali, Wunmi Mosaku, Mads Mikkelsen and Adarsh Gourav being celebrated by Bafta, which might well not have happened if left entirely to the devices of the membership alone… so maybe one can't have one without the other.
I almost always take issue with the choices made in the foreign/international film and documentary categories. That's usually due to the fact both these sections are traditionally filled with such rich pickings that once the nominations are announced I tend to immediately focus on the wonderful pieces of work that have been excluded.
This year is no different, but the fact Collective and Another Round are still in play is enough to prevent steam from coming out of my ears. Having said that, I don't really understand in what world Dear Comrades! fails to make it as a nominee for the Academy's international film. Although I understand the skillset required in making a documentary needs to be judged alongside the content, I was disappointed that an important and timely film such as All In: The Fight For Democracy didn't make it on to either list.
I am not totally convinced that juries are the way to go. Bafta needed to push the reset button and, in order to see instant results whilst leaving nothing to chance, this was the option they chose. The fact the nominations don't necessarily reflect the views of Bafta as a whole could be seen as a 'good' thing given the justified criticisms of the past which came to a head last year.
However, the changes to the membership and voting rules enacted by the American Academy has managed to create a set of nominations that address many of the same issues that Bafta faced. This has been achieved without disenfranchising their members, who I suspect feel more connected to the choices that have been made than their Bafta counterparts.