Shannon Murphy has scored a Bafta nomination with her debut feature Babyteeth. Screen talks to the Australian director about taking on the tough, tender tale of first love, family and terminal illness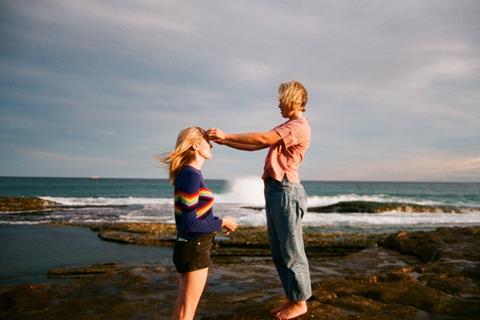 Like the instant attraction when teenager Milla first spots bad-boy Moses on a train platform in Babyteeth, director Shannon Murphy fell in love hard and fast when she read the film's screenplay.
Murphy had seen hundreds of scripts while scouting for what would become her first feature film. Then she discovered Rita Kalnejais' screenplay about Milla, a teenage girl with terminal cancer, and her parents as they navigate through Milla's complicated first love with a drug addict, Moses.
"I fell in love with all four of those characters to the point that when I finished the script, it was like I was breaking up with them and was completely devastated," recalls Murphy. "I said to myself, 'I've got to find a way to immerse myself with these people for the next few years at least.'"
Babyteeth the film had its start when producer Alex White and executive producer Jan Chapman saw Kalnejais' stageplay of the same name on its opening night in Sydney in February 2012. They then convinced the playwright to adapt it for the screen, before approaching Murphy as a possible director.
At the time, Murphy had worked extensively in theatre, directed several short films and helmed episodic television including the four-part SBS mini­series On The Ropes.
Murphy was drawn to the script because it did not have the traditional clichés of a coming-of-age love story, nor the sentimental beats of a family cancer story. Kalnejais' tone struck her immediately. "There was so much laughing out loud when I first read it," says the director. "Then by the end of it, I was just crying and so wrecked — even though you thought you knew what was coming.
"It's terrifying because the script was already so good, how do you actually execute that? But it was also exciting, because the tone and the whole view of the world that Rita has, it's very much the way I see things. It was unusual that you couldn't really define the film, and I liked that a lot."
Casting her lead foursome was crucial to bring that tricky tone to life, and Murphy recruited Eliza Scanlen as Milla, Toby Wallace as Moses and Essie Davis and Ben Mendelsohn as Milla's parents. "I've got these actors who are really bold. We would constantly talk about how every frame had to have a mix of comedy and tragedy," she says. "The way I work is with a lot of freedom and chaos, even though it's very much structured. That's how you can create a looseness with performance and also give you incredible surprises."
She did not want to "over control" the performances, and did not even test Scanlen and Wallace together for chemistry before casting — Scanlen was still under the radar before the release of Little Women, and Wallace had only starred in smaller Australian films at the time.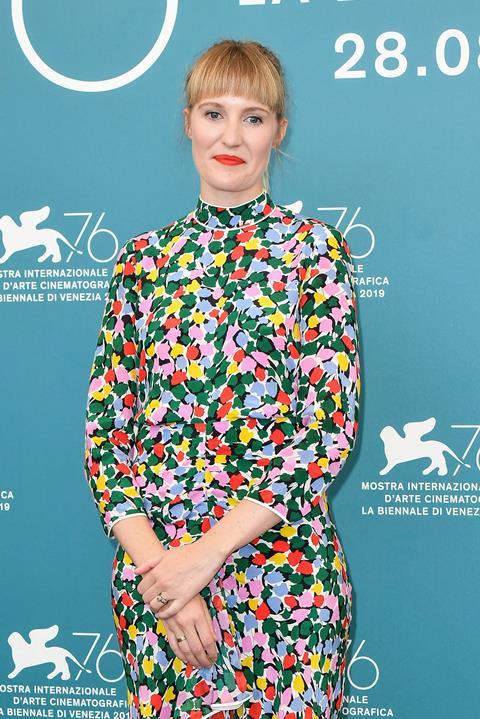 She worked with each actor to find the character's "authentic layers" — "it's not about 'a drug addict', just like it's not about 'a girl who plays the violin' or 'a girl who has cancer'," says Murphy.
She hired a psychologist to read the script and break down each character as a case study — an idea suggested by her director friend Jennifer Kent (The Nightingale). "It was fascinating. It was helpful to me, and I enjoyed looking at all their potential diagnoses." For Moses, she and Wallace also worked with a rehab expert to discuss Moses' addictive behaviour and how his upbringing led him to drugs.
There were a number of logistical challenges to the Screen Australia-backed production, which shot in some little-seen Sydney locations, such as the neighbourhoods of St Ives and La Perouse. These included a brisk 25 shooting days; Mendelsohn featuring across the story but being available only for the first 10 days; shooting the opening scene at a busy train station and the final scene at an exceptional "king tide" day at the beach; and shooting Milla's pivotal haircut scene in sequence.
"That first two weeks we had this stress and energy of having to shoot all of Ben's scenes… the producers were amazing at making all of that work," says Murphy. "And then when he left, it was like the pace of the shoot could breathe, and we could settle into that love story, and the story between Milla and her mother Anna, which is also really important."
Global outlook
With Babyteeth, Murphy tells a story that is rooted in Australia but has been embraced around the world since its premiere in Venice competition in 2019, including a US release last June courtesy of IFC Films. That is no surprise given the director's own journey. "My inspiration comes from everywhere," she says. "My mother is American, my father is Australian. I was born in Africa but I grew up in Hong Kong, and that's a lot of influences. I went to the Australian Film Television and Radio School [AFTRS], and I've made an Australian film but I still feel like an outsider there. I do love being inspired by all these different places."
The director is particularly encouraged by the UK response — Picture­house Entertainment released Babyteeth in cinemas last August and will bring the film back into its own venues as part of the Picturehouse chain's reopening celebrations in May. "I feel like the UK seems to get my style," says Murphy. "I think that comes a lot from the fact I went to British schools when I grew up in Hong Kong. There is a part of my sense of humour that is slightly aligned with that."
She is especially thrilled with her Bafta nomination in the best director category. "Authenticity seems to be at the heart of a lot of these projects," she says of her fellow nominees. "That's interesting in a time where everybody would assume we just want musicals and fantasy and to escape. But the world has shifted, and audiences want truth."
Since Babyteeth launched, Murphy has spent much of her time working in the UK — first as a director on season three of Killing Eve and now in production on The Power, the Amazon Studios series adapted from Naomi Alderman's dystopian novel about a world where teenage girls inherit special powers.
"It just feels so incredibly relevant and moving because of the feminist movement that we're in now, and what happens when women in the world don't have to hold their keys in their hands anymore [when walking home at night]," says Murphy, who is one of the directors of the series alongside Reed Morano and Ugla Hauksdottir. "It just brings up so much emotion. And this story deals with a lot of those ideas and what would the world look like if the power balance was reversed."
Murphy is not sure she will return to theatre, partly because of the limited opportunities in the sector she saw in Australia for female directors, but plans to oscillate between film and TV in the future. Making a feature "is a special experience and I don't want to take too long to do another one. But I just know it has to be the right thing."