This year's Bafta nominees for best British short and best animated short are an eclectic bunch, from a gif suffering an existential crisis to a teen refugee struggling for hope. Screen profiles the contenders.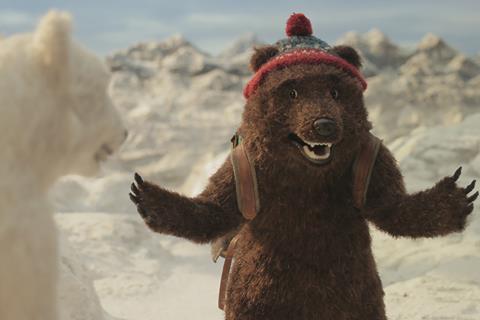 British short animation nominees
Have Heart
Dir: Will Anderson
The tagline for Anderson's 12-minute digital short is simple but arresting: 'A looping gif has an existential crisis'. A regular on the festival circuit throughout 2017, Have Heart, which Anderson also produces, played the likes of Krakow, Edinburgh, London and Bristol's Encounters.
Anderson previously won both the Scottish Bafta and Bafta for best animated short in 2012 and 2013 respectively, for The Making Of Longbird. He won the Bafta Scotland award again in 2014, alongside co-director Ainslie Henderson, for Monkey Love Experiments — which was also nominated for a Bafta in 2015.
Anderson is a two-time recipient of Edinburgh International Film Festival's best new British animation award for The Making Of Longbird (2011) and The Infinity Project (2015).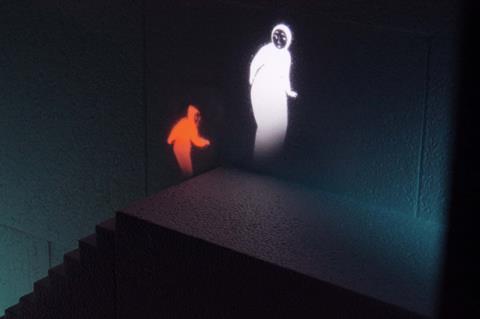 Mamoon
Dir: Ben Steer
After cutting his teeth in the animation departments of BBC series Tree Fu Tom and Q Pootle 5, Steer makes his directorial debut with this experimental short inspired by the plight of Syrian refugees. Featuring children's animated characters projected onto physical 3D sets built from polystyrene, Mamoon, which means 'without fear' in Arabic, tells of a mother and her infant child who are forced to leave their home when it is invaded by mysterious dark shadows.
Steer is senior animation director at Chester-based commercial and TV animation studio Blue Zoo, and Mamoon is the product of the company's in-house shorts programme, established in 2012 to nurture creative talent without commercial expectations. Blue
Zoo co-founder Tom Box produces the film, which won best animation at the 2017 Toronto International Short Film Festival, and best art design and best British film at the UK's Canterbury Anifest.
Poles Apart
Dir: Paloma Baeza
An actress who worked in TV series (Spooks) and films (The Escapist, Sunshine), Baeza has now moved behind the camera. Her 2009 live-action short The Odds was nominated for an award at Santa Barbara International Film Festival, and her follow-up, National Film and Television School graduation film Poles Apart, won best British animation at Edinburgh International Film Festival in 2017.
The 12-minute stop-motion animation is set in a melting Arctic landscape, and tells the story of a hungry polar bear (voiced by Helena Bonham Carter) and an energetic grizzly (voiced by Joseph May). Poles Apart's endearing sock-puppet characters were created by Mackinnon & Saunders, the animation studio that has worked on projects including Tim Burton's Corpse Bride, Wes Anderson's Fantastic Mr Fox and children's TV series Bob The Builder.
British short film nominees
Aamir
Dir: Vika Evdokimenko
Russian-born writer-director Evdokimenko draws on her own experiences as a young immigrant in Northern Ireland for her latest short film, which stars Alan Asaad (ITV drama Unforgotten) as the titular teenager stranded, alone, in an unofficial European refugee camp. A burgeoning friendship with British volunteer Kaitlyn (newcomer Jasmine Blackborow) seems to be his last hope for survival.
Cambridge graduate Evdokimenko studied screenwriting at the Escuela Internacional del Cine near Havana, Cuba, and attended the New York University graduate film programme. Her directorial debut, documentary short Relative Madness, premiered at Edinburgh International Film Festival in 2009, and her narrative short Katya & The Scarlet Sails won a special jury prize at Canada International Film Festival in 2014. Aamir (originally called The Door) is lensed by award-winning cinematographer Robbie Ryan (Slow West, American Honey, I, Daniel Blake) and was the recipient of the 2016 short-film grant from Salt Lake City's David Ross Fetzer Foundation for Emerging Artists. It played at the 2017 BFI London Film Festival and the 2018 London Short Film Festival.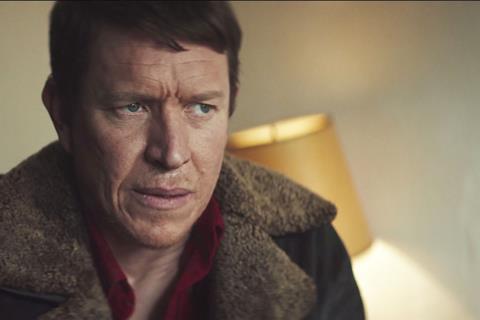 Cowboy Dave
Dir: Colin O'Toole
Writer-director O'Toole's fourth short, following DeadMau5: I Remember (2008), The Homecoming (2015) and The 10AM (2015), is based on an encounter he had as a youngster with Manchester-based musician Dave Rowbotham of rock band The Mothmen, among others. An exploration of how a young boy's life is changed by an out-of-luck musician, Cowboy Dave (named after Rowbotham's local nickname) stars Sam Spruell (Legend, Starred Up), Steve Evets (Looking For Eric) and Christine Bottomley (Channel 4 comedy The End Of The F***ing World).
Along with short films, O'Toole also directs commercials, music videos and shorts for clients such as Channel 4 and the Tate galleries. His debut feature Duffy, which he will write and direct, is currently in development with Creative England and Mint Pictures.
A Drowning Man
Dir: Mahdi Fleifel
Having played in Cannes Film Festival's 2017 shorts competition, Fleifel's A Drowning Man tells the story of a young man, alone and far from home, who must navigate his way through an unfamiliar city. A co-production between Denmark's Final Cut For Real, Fleifel's UK-based Nakba Filmworks and Greece's Homemade Films, the short has travelled to various festivals including Toronto and Melbourne, and was the recipient of best short-film prizes at the 2017 editions of Dubai, Brussels, Cork and Kosovo's DokuFest. France's Salaud Morisset is handling international sales.
Dubai-born Fleifel's previous shorts have also won accolades on the festival circuit, including Berlin's Silver Bear and Prix Berlin for A Man Returned in 2016.
Work
Dir: Aneil Karia
The latest short from director Karia, a 2014 Screen International Star of Tomorrow, stars Jasmine Breinburg as Jess, a 17-year-old struggling to come to terms with the injustices she sees in the world around her. Commissioned and financed by Film4, Work premiered at the 2017 Edinburgh International Film Festival and received a British Independent Film Award (Bifa) nomination for best short. Producer Scott O'Donnell also produced 2017 Bafta best short winner Home, directed by Daniel Mulloy.
Karia's National Film and Television School graduation film Spilt Milk won the Royal Television Society Student Award in 2009, and he has since directed commercials, music videos and other shorts including Beat (2013), starring Ben Whishaw, which won the new European talent award at Encounters, and Switch (2017), commissioned by Film London. Having recently directed season three of Lovesick for Netflix, this year Karia will reteam with Whishaw for his untitled debut feature, in development with Rooks Nest Entertainment and Creative England.
Wren Boys
Dir: Harry Lighton
Winner of the 2017 London Calling short film jury prize, Wren Boys stars stalwart Irish actor Lalor Roddy (Grabbers, Game Of Thrones) as a Catholic priest from Cork who must drive his nephew to prison on Boxing Day. Also nominated for best short at the 2017 BFI London Film Festival and the Bifas, the film recently played in the International Narrative Shorts strand at the 2018 Sundance Film Festival.
Produced by Sorcha Bacon through Try Hard Productions, Wren Boys was funded through Film London's London Calling scheme. Writer-director Lighton, who in 2017 also took the project through BFI's Flare Mentorship scheme (part of BFI Network), now hopes to develop a feature based on the short.