Screen talks to Icelandic director Benedikt Erlingsson about the year's only eco-warrior musical, Woman At War.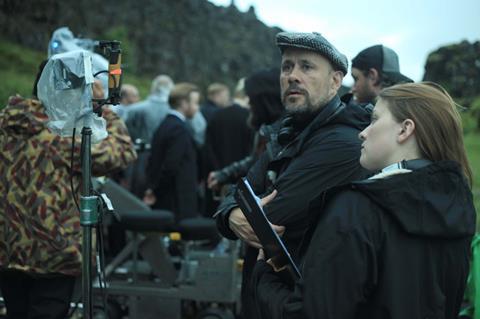 Icelandic director Benedikt Erlingsson might be the first director to make an action film that features only one drop of blood. "I like action, but my idea was to make an action film without guns, violence, love and death," he says of his second fiction feature, Woman At War, which premiered at Critics' Week at Cannes, recently won the lucrative $53,000 Nordic Council Film Prize and now represents Iceland in the foreign-language Oscar race.
That does not mean the action is dull — Woman At War tells the story of 50-year-old Halla (played by Halldora Geirhardsdottir), who becomes an eco-terrorist to protect the Icelandic highlands from development. At the same time, she has to decide whether to adopt a young Ukrainian girl.
The film's warm reception around the world has shown the themes transcend an Icelandic story. "Maybe the film transmits some kind of hope in spite of everything," the director says.
On native soil, Woman At War has also done well. Erlingsson screened the film in west Iceland, where a power plant's impact on the environment is being debated. "Both sides were in a panel [after the screening] and nobody wanted to fight after the panel. That was a beautiful experience for me."
Woman At War offers a crowd-pleasing, sometimes thoughtful, sometimes playful story related to the complex subject of climate change. "Climate change is a very interesting concept for us to deal with, it's a challenge for storytelling but also a responsibility," says Erlingsson. As a filmmaker, he adds, "You have to entertain and maybe you can educate on the side if you think you're up for it."
The film depicts some stunning vistas in the Icelandic highlands, when Halla is shooting her bow and arrow at electrical pylons as well as later when she is being pursued by the authorities. The highlands, one of Europe's largest untouched natural areas, have long been an inspiration for Erlingsson. He was born in Reykjavik and started working part-time on a farm as a teenager. "The highlands are like a breathing place for our souls — it's spiritual," he says.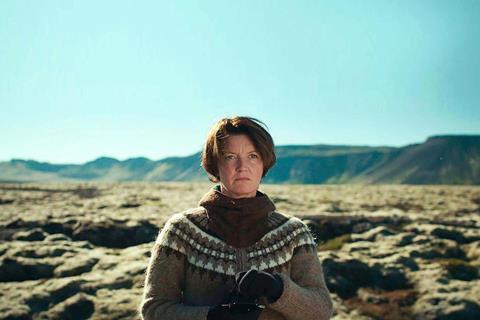 Having a 50-year-old female action heroine might be unusual, but Erlingsson did not consider anything else. "It would be much more boring to have a well-built, 30-year-old guy playing this activist. I would not want to see that," he says. "I know a lot of women like [Halla] in Iceland."
The filmmaker has known Geirhardsdottir since they were 10, acting together in a children's play directed by his mother at Iceland's National Theatre. They later went to college and theatre school together, both joined a circus and had a two-person show. "They called her 'the Wonder Girl' at school and she showed us that every day on set," he says. "It's a very physical role and she did all her stunts herself."
A chorus line
Audiences have also been entranced by the film's music. Ukrainian singers, as well as a group of Icelandic musicians who also appear on screen, provide songs that reflect the main character's thoughts. "Our hero has a kind of chorus. I come from the theatre where this is the norm," Erlingsson says.
Marianne Slot and Carine Leblanc of Paris-based Slot Machine produced the film alongside Erlingsson. The budget of $3.9m (€3.1m) is larger than for Erlingsson's debut feature Of Horses And Men, but modest for what is seen on screen. The production shot for 38 days from July to early September 2017, on location in Iceland and Ukraine.
Beta Cinema handles sales and distributors who acquired the film include Magnolia Pictures for North America, Picturehouse for the UK and Ireland, Jour2Fete in France, Filmcoopi in Switzerland, Imagine in Benelux, Pandora for Germany and Austria, Avalon for Spain, Huanxi for China and Hi Gloss Entertainment/Limelight for Australia and New Zealand.
The director has been busy travelling the world with Woman At War but will soon return home to direct a play at the National Theatre of Iceland. He is also juggling ideas for his next picture. "I'm digging myself into a cave [to write]. Festivals are taking me out of that cave to come out and drink wine but I really want to get back into the cave," he adds with a laugh. "I'm in a lot of creative turmoil."