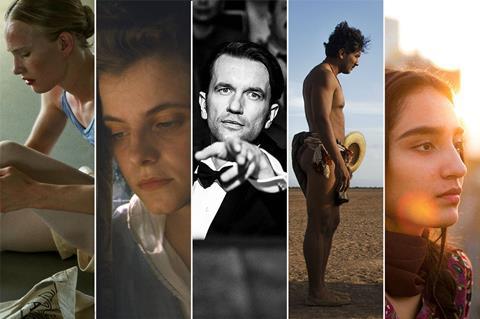 Nominations for the 91st Academy Awards are not until Tuesday January 22, but the 87 submissions for best foreign-language film have now been announced.
Last year saw a record 92 submissions for the award, which were narrowed down to a shortlist of nine. This was cut to five nominees, with Sebastián Lelio's transgender drama A Fantastic Woman ultimately taking home the gold statue.
Screen's interview with Mark Johnson, chair of the Academy's foreign-language film committee, explains the shortlisting process from submission to voting.
Submitted films must have been released theatrically in their respective countries between October 1 2017 and September 30 2018.
Europe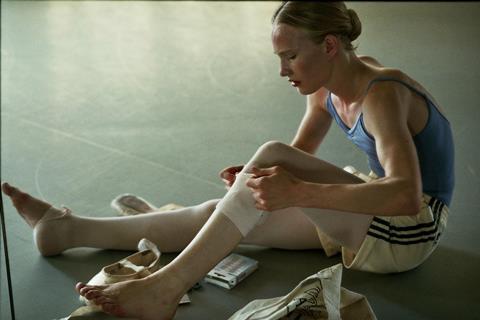 Austria: The Waldheim Waltz (Ruth Beckermann)
Veteran director Beckermann's latest is a biographical drama about former UN Secretary General Kurt Josef Waldheim, and the controversy of his participation and role in the Nazi regime during the Second World War. This is Austria's 42nd foreign language award submission; they have four previous nominations, with two wins in 2008 for Stefan Ruzowitsky's The Counterfeiters, and in 2013, for Michael Haneke's Amour (which won the previous year's Palme d'Or at Cannes). The Waldheim Waltz won the original documentary award at Berlinale 2018.
Contact: Wide House
Belarus: Crystal Swan (Darya Zhuk)
Darya Zhuk's debut is about a wannabe DJ growing up in post-Soviet Belarus in the 1990s, who dreams of moving to the US but makes a tiny error on her visa application throwing her plans into disarray. Produced by Demarsh Films, Crystal Swan opened the East of the West competition at Karlovy Vary in June. Speaking to Screen about the film, Zhuk said, "I was trying to capture this certain female cool." Paris' Loco Films handling international sales.
Contact: Loco Films
Belgium: Girl (Lukas Dhont)
Dhont's debut feature was a success at this year's Cannes Film Festival, where it won the Caméra d'Or and the Queer Palm, as well as the Un Certain Regard jury award for best performance for Victor Polster. The story concerns a young girl born in a boy's body, who longs to be a ballerina. Dhont spoke to Screen in May about the genderless casting process he undertook for the lead role. The film is Belgium's 43rd submission to the foreign-language award; the country has submitted an entry for the last 28 years in a row, and achieved 7 nominations in total, most recently for Felix Van Groeningen's The Broken Circle Breakdown in 2013.
Contact: The Match Factory
Bosnia and Herzegovina: Never Leave Me (Aida Begić)
Begić's first feature since 2012 Cannes Un Certain Regard selection Children Of Sarajevo - which was also a Bosnian Oscar entry - centres three Syrian refugee boys who live in the mythical Turkish city of Sanliurfa, and are searching for recovery from a traumatic past. It premiered at Antalya Film Festival in 2017, and has played at festivals including Dubai in 2017 and Edinburgh in 2018. This is Bosnia and Herzegovina's 18th foreign language award entry; the country picked up the top award for Danis Tanović's No Man's Land in 2002. Begić's Snow was also the country's entry for the 2009 awards.
Contact: Besir Dernegi, Film House Sarajevo
Bulgaria: Omnipresent (Ilian Djevelekov)
Djevelekov's film centres on advertising agency owner Emil, who loses track of an innocent hobby and ends up spying on his family, friends and employees. The film received the FIPRESCI prize at the 2018 Sofia Film Festival, as well as five awards at Bulgaria's Golden Rose Film Festival, including best film and the audience award. This is Bulgaria's 29th Oscar submission; the country's best result to date came in 2010, when Stephan Komandarev's The World Is Big And Salvation Lurks Around The Corner made the January shortlist.
Contact: Miramar Film
Croatia: The Eighth Commissioner (Ivan Salaj)
Croatia has submitted an entry to the foreign language award every year since 1992 (the country achieved independence in 1991), and is yet to score a nomination. Salaj's comedy, based on Renato Baretić's novel, sees a disgraced politician sent to the isolated island of Trećić, where he is given the troublesome task of organising the local elections. This is Salaj's sophomore feature, after 2016's Transmania.
Contact: Alka Film
Czech Republic: Winter Flies (Olmo Omerzu)
Slovenian-born, Prague-based director Omerzu's third feature premiered at Karlovy Vary in July, where it played in Competition. Omerzu picked up the best director prize at the festival; his film has since gone on to Toronto. The story is a road-trip comedy centring two adolescent boys who steal a car. This is the Czech Republic's 25th submission to the award since the country formed after the dissolution of Czechoslovakia in 1993. The new state won the full award in 1997 for Jan Svěrák's Kolya, and was also nominated in 2001 for Jan Hřebejk's Divided We Fall and in 2004 for Ondřej Trojan's Želary.
Contact: Cercamon
Denmark: The Guilty (Gustav Möller)
Möller's feature debut premiered at Sundance in January 2018, winning the audience award in the world cinema dramatic competition. The whole film is set in the dispatch room of a Copenhagen emergency services station, and is a thriller in which a former police officer (Jakob Cedergren) receives increasingly disturbing calls from a kidnapped woman. Screen spoke to Möller about the Youtube inspiration for the story earlier this year. Denmark is one of the most successful countries in the foreign-language category, with twelve nominations and three wins from 55 previous entries. The top prizes came for Susanne Bier's In A Better World in 2011; Bille August's Pelle The Conqueror in 1989; and Gabriel Axel's Babette's Feast in 1988. Including Bier's win, the country has six nominations in the last 12 ceremonies. The Guilty is released in the UK on October 26, 2018.
Contact: TrustNordisk
Estonia: Take It Or Leave It (Liina Triškina-Vanhatalo)
Triškina-Vanhatalo's Take It Or Leave It was produced by experienced Allfilm producer Ivo Felt, whose Tangerines (directed by Zaza Urushadze) earned Oscar and Golden Globe nominations. The film was produced for the Estonia 100 initiative honouring the countries centenary, and revolves around a young man becoming a single father.
Contact: Allfilm
Finland: Euthanizer (Teemu Nikii)
Euthanizer premiered at Toronto International Film Festival in 2017, before playing around the circuit including at Tokyo and Italy's Biografilm. Nikin spoke to Screen about the film in 2017, describing it as "a violent Finnish summer noir". It centres a 50-year-old mechanic who has a sideline putting sick animals to sleep more cheaply than the local veterinarian. This is Finland's 32nd submission to the foreign language prize; the country has received one nomination in 2003 for Aki Kaurismäki's The Man Without A Past, while Klaus Härö's The Fencer made the December shortlist for the 2016 awards.
Contact: Wide Management
France: Memoir Of War (Emmanuel Finkiel)
The selection of Finkiel's film by France's National Cinema Centre (CNC) caused some surprise, with many predicting the choice of one of the other titles on the five-strong shortlist, which included Xavier Legrand's Custody and Gaspar Noé's Climax. The story is inspired by French writer Marguerite Duras' account of her husband Antelme's return from the Dachau concentration camp after the Second World War, and stars Mélanie Thierry. France is one of the most successful countries in the history of the foreign-language award. It won three honourary awards prior in 1949, 1951 and 1953 prior to the introduction of the current system, and since then has earned 37 nominations and nine victories from 62 submissions. The last win came in 1993 for Régis Wargnier's Indochine, and the last nomination in 2016 for Deniz Gamze Ergüven's Mustang. Read the full story here.
Contact: TF1 Studio
Georgia: Namme (Zaza Khalvashi)
Khalvashi's fourth feature was nominated for prizes at festivals in 2017 including Tokyo International Film Festival and Tallinn Black Nights Film Festival. The film centres a family who must care for a spring of local healing water; of the four children, only youngest daughter Namme is not skeptical of the powers of the spring. This is Georgia's 17th foreign language award entry; only the first, Nana Jorjadze's A Chef In Love, achieved a nomination in 1997, while Giorgi Ovashvili's Corn Island made the January shortlist in 2015.
Contact: Alpha Violet
Germany: Never Look Away (Florian Henckel von Donnersmarck)
von Donnersmarck is a previous winner in this category, in 2007 for Cold War spy drama The Lives Of Others. His new film, selected by the German nine-person jury representing different cinema trade associations, follows an art student whose relationship with a fellow student is threatened by her medical professor father. Since the union of West and East Germany, the country has 10 Oscar nominations, with one other win for Caroline Link's Nowhere In Africa in 2003. Never Look Away premieres in Competition at the 2018 Venice Film Festival. Read the full story here.
Contact: Beta Cinema
Greece: Polyxeni (Dora Masklavanou)
Masklavanou has worked extensively as an actor and editor; her first directorial feature since 2005's Coming As A Friend picked up four prizes at Greece's Iris awards in 2018, including best actress for Katia Goulioni. The film is a drama about an orphaned Greek girl in 1955, who is adopted by a prominent couple and put towards a brighter future. Greece has no Oscar wins from 38 submissions; their most recent of five nominations was in 2011, for Yorgos Lanthimos' Dogtooth.
Contact: Blonde Audiovisual Productions
Hungary: Sunset (László Nemes)
Nemes is back in the Oscar race again, three years after his WWII-set debut Son Of Saul went all the way to the top. Sunset premiered at Venice in September, with Screen's review calling it "a film dripping with brooding atmosphere that fashions drama out of locations as much as plot or character". Set in Budapest in 1913, the film focuses on Irisz Leiter, a young woman who arrives in the Hungarian capital hoping to work at a legendary hat store previously owned by her late parents. When she is turned away, she sets on a search for a man who can reveal the truth about a lost past. Screen premiered the first full trailer for the film in August. Son Of Saul was Hungary's second win in the category, after István Szabó's Mephisto in 1982. The two wins come from ten total nominations since 1965.
Contact: Playtime
Iceland: Woman At War (Benedikt Erlingsson)
Erlingsson's second film - after 2013's Of Horses And Men - centres on Halla, an independent woman in her late 40s, who is engaged in a war on the local aluminium industry when an orphan unexpectedly enters her life. It premiered in Critics' Week at Cannes 2018, and will play at London Film Festival in October. This is Iceland's 39th Oscar entry; the country's best result came in 1992, when Friðrik Þór Friðriksson's Children Of Nature achieved a nomination. Baltasar Kormákur's The Deep made the January shortlist in 2013.
Contact: Beta Cinema
Italy: Dogman (Matteo Garrone)
Garrone's first film since 2015's Tale Of Tales premiered in Competition at Cannes Film Festival, where it won Best Actor for Marcello Fonte as well as the Palm Dog. It centres on Marcello (Fonte), a gentle man who finds himself involved in a dangerous relationship with Simone (Edoardo Pesce), a former violent boxer who terrorizes the entire neighbourhood. Italy has a strong history in the foreign language award, winning honourary prizes for its first three entries before it became a competitive category, including for Vittorio De Sica's The Bicycle Thief in 1950. From 61 entries in the competitive years, the country has secured 28 nominations and eleven wins, including two further wins for De Sica and four for Federico Fellini. Garrone's Gomorrah was the Italian entry for the 2009 awards, but did not reach the nomination stage. Read the full story here.
Contact: Rai Com
Kosovo: The Marriage (Blerta Zeqiri)
Zeqiri's feature debut won the FIPRESCI award at Tallin Black Nights festival in 2017, while the director won a Sundance jury prize for short film Kthimi in 2012. Kosovo, which declared independence from Serbia in 2008, has made four previous Oscar foreign language submissions, and is yet to receive a nomination. Alban Ukaj, Adriana Matoshi and Genc Salihu star in the story of a husband who holds a secret from his wife - he's in love with his male best friend. Zeqiri spoke to Screen about the motivation behind telling the story in 2017, saying, "It doesn't make sense that anyone could forbid love.
Contact: Wide Management
Latvia: To Be Continued (Ivars Seleckis)
83-year-old director Seleckis' documentary was chosen by Latvia's panel from eight submissions. It was made with support from the Latvian National Film Centre as part of the country's Centenary programme to celebrate 100 years of independence. To Be Continued follows seven young children to look at how the future impacts our lives. It is the country's 11th foreign language award submission; Latvia is yet to receive its first nomination. Released in its home country in March 2018, it has since played at events including Switzerland's Visions du Réel.
Contact: Mistrus Media
Lithuania: Wonderful Losers: A Different World (Arūnas Matelis)
Matelis' second Oscar submission - after 2006's Before Flying Back To Earth - is a documentary about the medics and water carriers who assist in professional cycling races without receiving any of the glory. It has picked up several prizes including three Lithuanian Film Awards - best documentary, best score and the audience award. This is Lithuania's 11th submission, and the country is yet to receive a nomination or have a shortlisted title.
Contact: Deckert Distribution
Luxembourg: Gutland (Govinda Van Maele)
Van Maele's film premiered at Toronto in 2017, before playing at festivals including Tokyo, Rotterdam and Galway Film Fleadh. It is a surrealist rural noir about a German thief who flees to a small Luxembourg village, only to discover that the locals have secrets of their own. This is Luxembourg's 15th submission to the foreign language Oscar; the country has no nominations so far.
Contact Stray Dogs
Macedonia: Secret Ingredient (Gjorce Stavreski)
Macedonia came close with their first entry in this category; Milcho Manchevski's Before The Rain scored a nomination in 1995, after winning the Golden Lion at Venice the year before. It is the only of the country's 14 total submissions to reach that stage. Stavreski's film, which he wrote, directed and produced, is his first since 2012's Skopje Remix, and follows an underpaid train mechanic who gives his father a cake made of stolen marijuana to relieve his cancer pain. He is then sought out by criminals hunting for their drugs. It played at festivals including Thessaloniki and Tallinn Black Nights in 2017, and has picked up prizes including best international feature at Santa Barbara International Film Festival.
Contact: Wide Management
Montenegro: Iskra (Gojko Berkuljan)
Berkulijan's feature debut stars Mirko Vlahovic as retired police detective Petar, who lives for his daughter Iskra. When she disappears, Petar must reach back into his past to help the investigation. Iskra played at Balkan festivals including Montenegro and Belgrade Film Festival. This is Montenegro's fifth Oscar submission, with their first coming for the 2014 awards; the country is yet to receive a nomination.
Contact: Cinnamon Production
Netherlands: The Resistance Banker (Joram Lursen)
Lursen's ninth feature is a true-story World War Two drama about Walraven van Hall, who created ways to finance the resistance during Nazi occupation. The film has been nominated for 12 prizes at the Golden Calf awards, the main film ceremony in the Netherlands. Barry Atsma takes the lead role, with Jacob Derwig as his brother Gijs who assisted in the covert operation. The film is the Netherlands 51st submission to the award; the country received the top prize for The Assault (1987), Antonia's Line (1996) and Character (1998), as three of seven total nominations.
Contact: Zilvermeer Productions
Norway: What Will People Say (Iram Haq)
Often the bridesmaid, never the bride, Norway has five previous Oscar nominations from 39 submissions, but is still waiting for its first gold man. Haq's sophomore feature after 2013's I Am Yours is a Norway-Germany-Sweden-France-Denmark co-production, and follows 16-year old Pakistani teenager Nisha, who is sent back from Norway to her native country for supposedly damaging her family's reputation. The film premiered at Toronto in 2017, and won four prizes at Norway's 2018 Amanda awards including best film, director, screenplay and actor for Adil Hussain. Screen premiered the first trailer last year, and spoke to Haq about a personal experience she used as inspiration for the film.
Contact: Beta Cinema
Poland: Cold War (Pawel Pawlikowski)
Pawlikowski's film opened in Cannes Competition in 2018, going on to win him the best director prize. It is a Poland-France-UK co-production and was the only title in Competition with significant UK involvement. It released in the UK through Curzon Artificial Eye at the end of August, and looks set to be the first arthouse foreign-language film to cross £1m in the territory in 2018. The film is a love story between two people of different backgrounds, set against the Cold War in the 1950s in Poland, Berlin, Yugoslavia and Paris. Pawlikowski won this award in 2015 for Ida - the first of his films to be entered, and the country's sole success in the category. Cold War is Poland's 50th entry, and they have acheived nine nominations aside from Ida's win.
Contact: Protagonist Pictures, mk2 Films
Portugal: Peregrinação (João Botelho)
Peregrinação - which translates as Pilgrimage - is loosely based on Fernão Mendes Pinto's book of the same name, which was first published in 1614. Botelho's adaptation extends the adventures of sailors in Asia to include their family life in their native land. The film is Botelho's third time representing Portugal at the Academy Awards, following Hard Times in 1989 and Three Palm Trees in 1995. It is the country's 35th submission to the awards; the previous 34 have not brought a nomination.
Contact: Ar De Filmes
Romania: I Do Not Care If We Go Down In History As Barbarians (Radu Jude)
Barbarians is Jude's second film to represent Romania in the submissions, after Aferim! in 2016. It tells the story of theatre director Mariana (Ioana Iacob), who wants to stage a public re-enactment of the Odessa Massacre during World War II, when the Romanian army executed thousands of innocent Jews. Produced by Hi Film Productions (Romania), and co-produced by Endorfilm (Czech Republic), Les Films d'Ici (France), Klas Film (Bulgaria) and Komplizen Film, international sales on the film are being handled by Beta Cinema.
Contact: Beta Cinema
Russia: Sobibor (Konstantin Khabensky)
Russian actor Khabensky's World War 2 debut feature caused a stir when it screened at Cannes this year; the director spoke out to defend the graphic Nazi gas chamber scenes, saying without them he "would not have been able to show how fast the human life would stop". The film depicts the uprising at Sobibor extermination camp in 1943, which led to a mass escape of prisoners. Khabensky plays Alexander Pechersky, the Soviet officer who led the revolt. This is Russia's 26th submission to the award; the country has seven nominations in total, with Nikita Mikhalov's Burnt By The Sun winning the main prize in 1995.
Contact: All Media Company
Serbia: Offenders (Dejan Zečević)
This is Serbia's 25th submission to the foreign language award; the closest the country has come was making the January shortlist with The Trap in 2008. It centres three students who set up separate experiments around the city to prove their maverick professor's 'Tetris' theory of chaos. It premiered at Chicago international film festival in 2017.
Contact: Biberche Productions
Slovakia: The Interpreter (Martin Sulik)
Martin Sulik has directed six previous Slovak Oscar submissions including 2011's Gypsy; his new film had its world premiere at Berlinale Special at Berlin Film Festival earlier this year. With Toni Erdmann star Peter Simonischek and Czech film stalwart Jiří Menzel in the lead roles, the film follows Georg (Simonischek), a retiree living in Vienna who is visited by Ali (Menzel), an interpreter looking for the Nazi officer who may have killed his parents in Slovakia. The two men find a common interest, and begin a journey across Slovakia to find surviving witnesses of the wartime tragedy. Celluloid Dreams handles international sales; Menemsha Films will distribute in the US. Screen premiered the first trailer exclusively in February.
Contact: Celluloid Dreams
Slovenia: Ivan (Janez Burger)
Ivan cleaned up at the 2017 Slovenian Film Festival, taking home eight prizes including best film, best screenplay and best actress for Marusa Majer. Burger's fifth feature centres on Mara, a young woman forced to choose between the man she loves and her newborn son Ivan when she is caught in a corruption affair. This is Burger's third Oscar submission of Slovenia's 22 in total, although his 2012 entry Silent Sonata was disqualified for not being submitted to the Academy.
Contact: Slingshot Films
Spain: Champions (Javier Fesser)
Written by Fesser and David Marqués (Dioses Y Perros), the film is a comedy-drama about a basketball coach who is sentenced to do community service with a team of mentally disabled players. The film was shot with non-professional actors, including many with disabilities. Spain is one of the most successful countries in the foreign language award, with 19 nominations from 61 submissions and four victories. However it will be 14 years since the country's last nomination by the time of the 2019 ceremony (Alejandro Amenábar's The Sea Inside won the award in 2005). Read the full article here.
Contact: Latido Films
Sweden: Border (Ali Abbasi)
Abbasi's sophomore feature won the Un Certain Regard prize at 2018's Cannes Film Festival. It follows a customs officer who forms a special bond with a subject she is investigating; Abbasi talked to Screen about how the story channels "the experience of being a minority". Ingmar Bergman won Sweden's only Oscars in this category with prizes for The Virgin Spring (1960), Through A Glass Darkly (1961) and Fanny And Alexander (1983); the country has received 16 nominations in total, including last year for Ruben Östlund's The Square (his Force Majeure was a surprise omission in 2014).
Contact: Films Boutique
Switzerland: Eldorado (Markus Imhoof)
Previously Oscar nominated for The Boat Is Full in 1981, Markus Imhoof's documentary about the current worldwide refugee crisis had its world premiere at Berlin Film Festival in 2018. It draws inspiration from Giovanna, the refugee child taken in by Imhoof's family in World War II. The film was coproduced by Thelma Film in Switzerland, zero one film in Berlin, Swiss Radio and Television (SRF) and Bavarian Broadcasting (BR). Berlin's Films Boutique is handling world sales, with territories including France, Hungary and Poland already sold.
Contact: Films Boutique
Turkey: The Wild Pear Tree (Nuri Bilge Ceylan)
This is Ceylan's fifth submission to the foreign-language film Oscar consideration, after Distant (2003), Three Monkeys (2008), Once Upon A Time In Anatolia (2011) and Winter Sleep (2014). Turkey has never had a nomination from 24 previous submissions, with Three Monkeys coming the closest by making the January shortlist. Ceylan's film, which premiered at Cannes in Competition, follows a young man about to graduate college, who is looking for a way out of the fate that seems to be mapped out for him. Memento Films handles international sales.
Contact: Memento Films International
UK: I Am Not A Witch (Rungano Nyoni)
Zambian-Welsh director Nyoni's BFI-backed debut feature is a darkly satirical story of a young girl in Zambia accused of witchcraft. It premiered at Cannes 2017, before a UK release in October last year, and has won multiple awards across the world, including a Bafta for outstanding debut by a British writer, director or producer, and three British Independent Film Awards (BIFAs), two of which were for Nyoni's directing. The UK has made fifteen previous entries to the foreign language film award, with two nominations, both for Welsh language titles - Paul Turner's Hedd Wyn (1993) and Paul Morrison's Solomon And Gaenor. Read the full story here.
Contact: Kinology
Ukraine: Donbass (Sergei Loznitsa)
Loznitsa's first submission to the foreign language award opened Cannes' Un Certain Regard sidebar in May 2018, with Loznitsa winning the directing award in the section. It is a black comedy set in Ukraine's Donbass region, following thirteen different episodes that are based on real events, with a background of conflict between the Ukranian army and the Russian-backed separatist militia. Ukraine has submitted ten previous titles to this award, with no nominations.
Contact: Pyramide International
Africa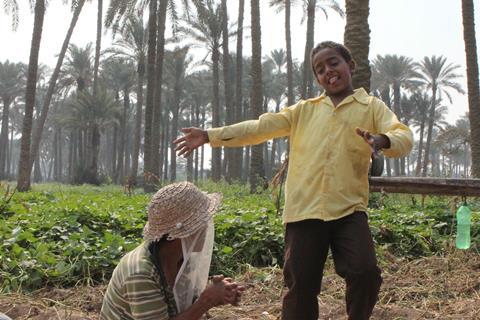 Algeria: Until The End Of Time (Yasmine Chouikh)
Algeria hit the jackpot with its first Oscar submission; Costa Gavras' Z took home the prize in 1970, with Algeria still the only Arab country to win the award. Since then a further four nominations have been secured from 18 submissions, most recently for Rachid Bouchareb's Outside The Law in 2011. Chouikh's selection marks a family succession; her mother Yamina's film Rachida was chosen as Algeria's entry for the 2003 awards. Yasmine's film sees an unexpected romance between gravedigger Ali and Johar, a lady visiting her sister's grave.
Contact: Making Of Films
Egypt: Yomeddine (Abu Bakr Shawky)
Shawky's film played in Competition at Cannes 2018, and took home the François Chalais prize (dedicated to the values of life affirmation and journalism). Wild Bunch handles sales on the title. It centres an Egyptian leper and orphan boy who travel to the leper's hometown in an attempt to find his family. This is Egypt's 33rd foreign language submission, and would be their first nomination.
Contact: Wild Bunch
Kenya: Supa Modo (Likarion Wainaina)
Kenya's Oscar submission has been under much scrutiny since Wanuri Kahiu's Cannes Un Certain Regard drama Rafiki was initially banned from screening in the country, preventing it from meeting entry requirements. Kahiu filed a lawsuit against the ban, which was briefly lifted last month to allow Rafiki's eligibility; however the Kenya Film Commission chose Berlinale Generation Kplus title Supa Modo instead. The chosen title centres a terminally ill girl whose village comes together to assist her dreams of becoming a superhero. This is Kenya's third Oscar submission, after David Gitonga's Nairobi Half Life for 2013 and Mbithi Masya's Kati Kati for 2018; the country is yet to receive a nomination.
Contact: Rushlake Media
Malawi: The Road To Sunrise (Shemu Joyah)
This is Malawi's first ever submission to the foreign language Oscar award. Written, directed produced and edited by Zimbabwe-born Malawi filmmaker Joyah, the film follows two prostitutes who, ridiculed by the men around them, find solace and hope in each other. It was released in November 2017 in its native country, and stars Tapiwa Gwaza and Bright Kabota.
Contact: First Dawn Arts
Morocco: Burnout (Nour Eddine Lakhmari)
Lakhmari's film takes in several perspectives from Morocco's largest city Casablanca, including a medical student confronting a privileged customer; Jaguar-driving Jad and his unhappy wife Ines; and poor shoe shop boy Ayoub. The film premiered in 2017 and has played festivals including Dubai. This is Morocco's 14th Oscar submission; their best result to date was in 2012, when Roschdy Zem's Omar Killed Me made the January shortlist.
Contact: Filmhuset
Niger: The Wedding Ring (Rahmatou Keïta)
Niger is one of two countries submitting to the foreign language award for the first time this year, along with Malawi. Keïta's film follows Tiyaa, a young woman from an aristocratic family, who returns from Paris to her native Niger, leaving her lover behind, to discover a community of women full of sensuality, taboos and culturally-defined codes. The film premiered at Toronto International Film Festival in 2016, before playing at events including the BFI London Film Festival and Hamburg.
Contact: Sonrhay Empire Productions
South Africa: Sew The Winter To My Skin (Jahmil X.T. Qubeka)
Set in the 1950s in South Africa's Great Karoo region, Qubeka's film explores the myth of legendary black rebel folk hero John Kepe, who terrorises white farmers to give back to the poor communities. World War II veteran General Botha leads a manhunt through the mountains for the bandit. It premiered in Contemporary World Cinema at Toronto 2018, where Qubeka also screened Of Good Report in 2013. South Africa has a relatively brief entry history, but achieved the highest success with a win in 2006 for Gavin Hood's Tsotsi. Darrell Roodt's Yesterday was nominated the previous year, while John Trengrove's The Wound made the December shortlist last year and Oliver Schmidt's Life, Above All made it to January in 2011.
Contact: Rushlake Media
Tunisia: Beauty And The Dogs (Kaouther Ben Hania)
After a Cannes 2017 debut in Un Certain Regard, Beauty And The Dogs was the unanimous choice of the eight-person selection committee, led by Tunisia's Centre National du Cinéma et de l'Image. It centres a student who, after being brutally raped by policemen, has to fight for her basic legals rights. Screen's review called it 'a forthright and accomplished film which deals with its controversial subject matter without flinching'. The film is Tunisia's fifth Oscar submission (although Leyla Bouzid's As I Open My Eyes was not included on the Academy's final list of submissions for the 2017 awards); the country is still waiting on a first nomination.
Contact: Jour2Fête
Yemen: 10 Days Before The Wedding (Amr Gamal)
Gamal's feature debut centres on a young couple who find many obstacles caused by Yemen's 2015 war in the countdown to their wedding. It stars Hadeel Abdulhakeem and Abeer Abdulkareem, and was released in its native country in August 2018. This is Yemen's second Oscar submission, after Khadija al-Salami's I Am Nojoom, Aged 10 And Divorced, which was not nominated for the 2017 prize.
Contact: Adenium Productions
Americas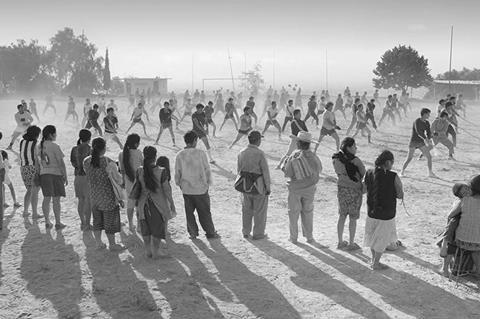 Argentina: The Angel (Luis Ortega)
Ortega's crime drama opened in Un Certain Regard at Cannes 2018. It gives the true 'origin story' of one of the country's most infamous prisoners, serial killer Carlos Robledo Puch. After Cannes it showed at festivals including CPH PIX and San Sebastian. This is Argentina's 45th submission to the foreign language award; they have taken the top prize twice: in 1986, for Luis Puenzo's The Official Story, and in 2010, for Juan José Campanella's The Secret In Their Eyes. Five other nominations have been awarded, although not for last year's entry, Lucrecia Martel's Zama, which was long considered a contender.
Contact: Film Factory
Bolivia: Muralla (Rodrigo Patiño)
Patiño's film represents Bolivia's tenth attempt to impress the Oscar voters (although efforts for the 2006 and 2008 awards were disqualified and did not make the submissions list). It tells the story of Coco 'Muralla' Rivera, a former footballer who must find the money to give his sick son the organ transplant he requires. It was released in Bolivia in September 2018.
Contact: BF Distribution
Brazil: The Great Mystical Circus (Carlos Diegues)
This Cannes 2018 special screening follows the trials and tribulations of Austrian family the Knieps, across 100 years and five generations. The enduring Diegues has worked extensively as an associate producer in recent years; this is his first directorial effort since 2013 documentary Rio De Fé. The Great Mystical Circus marks his seventh time representing Brazil in the foreign language category, the first coming in 1976 with Xica and the most recent in 1999 with Orfeu. He is yet to be nominated for the main award; Brazil has four nominations, including three in four years from 1996-1999, but is also still without a golden man.
Contact: Latido Films
Canada: Watch Dog (Sophie Dupuis)
Watch Dog (Chien De Garde) is Dupuis' narrative feature directorial debut, and centres on a man who tries to balance the demands of a needy family with the collections work he does with his brother, while his uncle and father figure runs a drug cartel. The Québécois film premiered at the region's Rendez-vous du cinéma québécois event, and was nominated for eight awards at Quebec's Prix Iris, winning three including best actress for Maude Guérin. Eight Canadian films have been nominated in the category, including three by Denys Arcand: The Decline Of The American Empire in 1987, Jesus Of Montreal in 1990, and The Barbarian Invasions in 2004 – the only Canadian film to have won the top prize. Read the full story here.
Contact: Axia Films
Chile: And Suddenly The Dawn (Silvio Caiozzi)
Chile comes into this year's awards as the current holder, after Sebastián Lelio took the prize last year for A Fantastic Woman. That is the country's only win from 22 previous submissions, with one other nomination in 2013 for Pablo Larraín's No. Caiozzi's first feature since 2004's Cachimba is the 195-minute story of an old writer (Julio Jung) who returns to his native Patagonia. It won the Americas Grand Prix at 2018's Montréal World Film Festival.
Contact: Turn Key Films
Colombia: Birds Of Passage (Cristina Gallego, Ciro Guerra)
A saga tracing the birth of the narcotrafficking industry which gutted Columbian society, Gallego and Guerra's film opened Directors' Fortnight at Cannes in 2018. The pair received Colombia's only Oscar nomination in the category from 26 previous submissions in 2015, for breakout hit Embrace Of The Serpent (with Guerra directing, Gallego producing). Guerra also directed previous Colombian submissions Wandering Shadows (2005) and The Wind Journeys (2009).
Contact: Films Boutique
Costa Rica: Medea (Alexandra Latishev Salazar)
Salazar's drama was a work-in-progress at San Sebastian in 2016, and played at festivals including Buenos Aires and Warsaw in 2017. It stars Liliana Biamonte as Maria José, an emotionally-disconnected 25-year old woman who hides a secret from those around her: she is pregnant. This is Costa Rica's seventh submission to the foreign-language award, their first coming for the 2006 ceremony. The country is yet to receive a nomination or have a title on the shortlists.
Contact: Patra Spanou Film Marketing & Consulting
Dominican Republic: Cocote (Nelson Carlo de los Santos)
de los Santos' directorial debut is set around a funeral, and combines documentary with drama, looking at the battle between two religious identities. The title is a Dominican slang word for the soon-to-be-broken neck of an animal. The film has played around the festival circuit; first at Locarno in 2017 where it won best film in the Signs of Life section, then subsequently at locations including Toronto and San Sebastian. It is the 11th Dominican submission to the award, and would be the first nomination.
Contact: Guasabara Cine
Ecuador: A Son Of Man (Luis Felipe Fernandez-Salvador, Pablo Agüero)
Produced by Paracas Independent Films, A Son Of Man was shot on locations across the Ecuadorian jungle, using only drone cameras. It has been ten years in the making for director Fernandez-Salvador (who also goes by the name Jamaicanoproblem) and his producer and wife Lily Van Ghemen. The story follows Pipe, a teenager from Minneapolis, who joins his father on a treasure hunt for gold in treacherous - but beautiful - Ecuadorian rainforest. This is Ecuador's seventh foreign language award submission, with no previous nominations.
Contact: Paracas Independent Films
Mexico: ROMA (Alfonso Cuarón)
Cuarón's latest premiered to glowing reviews in Venice; Screen's critic called it 'his most personal film, and his most honest. It may even be his best'. The story is a semi-autobiographical take on Cuarón's Mexico City upbringing, focusing on a middle-class family and their live-in housekeeper. ROMA is Mexico's 51st submission to the foreign language award. The country achieved four nominations between 2001 and 2011, including two for Alejandro González Iñárritu; Guillermo del Toro, the third member of the famed 'Three Amigos', directed 1994 awards submission Chronos and was nominated in 2007 for Pan's Labryinth. This is Cuarón's first nomination in this category, although he has been nominated for six Oscars previously, winning best director and best editing for Gravity in 2014. His son Jonás' film Desierto was Mexico's submission two years ago. Read the full story here.
Contact: Netflix
Panama: Ruben Blades Is Not My Name (Abner Benaim)
Benaim also directed Panama's first foreign language award submission Invasion, which was entered for the 2015 ceremony. The country's four entries to date (not including this year) are yet to yield a nomination. Ruben Blades may represent their best shot to date: the documentary studies salsa musician Blades, who has won 17 Grammy awards and ran for president of his native Panama in 1994. The film took home the audience award at SXSW 2018.
Contact: Apertura Films
Paraguay: The Heiresses (Marcelo Martinessi)
This is only Paraguay's third submission to the foreign language Oscar prize, after Arami Ullon's Cloudy Times in 2015 and Juan Carlos Maneglia and Tana Schembori's The Gold Seekers last year. The Heiresses premiered in Berlin in 2018, and received three awards there: the Silver Bear for best actress for Ana Brun, the FIPRESCI prize and the Alfred Bauer prize for a debut film. It has since picked up multiple other awards on the circuit, including at Transilvania and Sydney film festivals. It centres fifty-something Chela (Brun), who must learn to cope on her own when life partner Chiquita is imprisoned for fraud.
Contact: Luxbox
Peru: Eternity (Oscar Catacora)
With dialogue spoken entirely in the Aymara dialect - a language native to the Andes region - Catacora's feature debut depicts an elderly indigenous couple in the mountains, who wait for their son to come and visit them. It was released in April 2018, and chosen for the Oscars by the country's 16-strong panel of industry figures. Awards already received include best film and best cinematography from Mexico's Guadalajara Film Festival. Peru has one nomination from 24 previous submissions, for Claudia Llosa's The Milk Of Sorrow in 2010.
Contact: Quechua Films
Uruguay: A Twelve Year Night (Álvaro Brechner)
Brechner's third directorial feature is also his third Uruguayan Oscar submission. After winning a development prize at the Berlinale in 2016, it went on to play in Horizons at Venice 2018. It takes in the true story of Jose 'Pepe' Mujica, who was incarcerated in solitary confinement for 12 years under Uruguay's military dictatorship. He then went on to become the country's 40th president, and was widely praised for his humble lifestyle. Uruguay has submitted 17 films to the foreign language award previously, and is still waiting for a nomination or shortlisted title.
Contact: Haddock Films
Venezuela: The Family (Gustavo Rondón Córdova)
The Family is Córdova's feature debut after an extensive shorts career. The film, which looks at the relationship between a father and son in a violent blue-collar Caracas neighbourhood, premiered in Critics' Week at Cannes 2017, before a festival run that took in Jerusalem, San Sebastian and prizes at Miami Film Festival. A place on the January shortlist for The Liberator in 2014 is the closest Venezuela has come to foreign-language Oscar glory, from 28 submissions since 1978.
Contact: Celluloid Dreams
Asia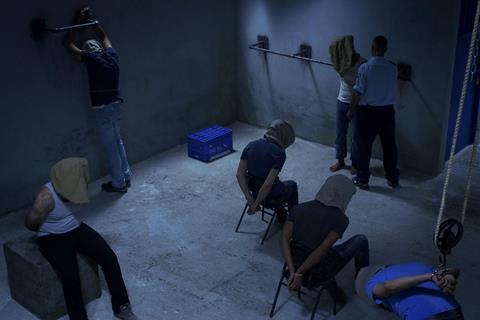 Afghanistan: Rona, Azim's Mother (Jamshid Mahmoudi)
Directed by Tehran-based Afghan Mahmoudi and produced by his brother Navid, the film centres on Azim, an Afghan refugee who works as a janitor in Tehran who must find a kidney transplant for his hospitalised mother. It premiered on October 5, 2018 at Busan International Film Festival. This is Afghanistan's 13th Oscar submission, although entries for the 2016 and 2017 awards did not make the final list of submissions. The country is waiting for its first nomination.
Contact: Noori Pictures
Armenia: Spitak (Alexander Kott)
Russian director Kott's feature uses information taken from eyewitness accounts to retell the story of the earthquake that shook Armenia on December 7, 1988. Serj Tankian of American-Armenian heavy metal band System Of A Down composed the score for the film, which won best director for Kott at this year's Moscow International Film Festival. This is Armenia's seventh Oscar submission (although Sarik Andreasyan's Earthquake, about the same catastrophe, was disqualified for the 2017 awards) - the country is yet to receive a nomination.
Contact: Telesto
Bangladesh: No Bed Of Roses (Mostofa Sarwar Farooki)
Farooki's first feature since 2013's Piprabidya is based on a celebrity scandal that shocked the conservative elements of Bangladeshi society, in which a celebrated author and filmmaker had an affair with his daughter's classmate. Indian legend Irrfan Khan stars in the lead role. No Bed Of Roses is Bangladesh's 14th foreign-language award submission, and Farooki's third after Television for the 2014 awards and Third Person Singular Number for 2011. The country is yet to have a shortlisted or nominated title.
Contact: Chabial
Cambodia: Graves Without A Name (Rithy Panh)
Cambodia's submission comes fresh from opening Venice Days in late August, before heading to Toronto in TIFF Docs. It is a documentary exploring the lasting effects of the Cambodian genocide, in which a 13-year old boy who loses most of his family begins a search for their graves. Cambodia's six previous Oscar submissions include two from Panh (their first, Rice People, for the 1995 awards, and The Missing Picture which was nominated in 2014), as well as Angelina Jolie's First They Killed My Father last year, which covers the Khmer Rouge regime in the shape of a historical thriller.
Contact: Playtime
China: Hidden Man (Jiang Wen)
Hidden Man is the third part of a gangster series from director Jiang, following 2010's Let The Bullets Fly and 2014's Gone With The Bullets. The film originally featured a scene with Kevin Spacey, but it was cut following accusations of sexual assault against the actor in late 2017. The film follows a young swordsman in 1930's China who returns home to try and solve a five-year-old murder case. This is the 32nd entry to the award for the world's most populated country; China is yet to receive an award, with nominations in 1991 for Zhang Yimou and Yang Fengliang's Ju Dou and in 2003 for Zhang's Hero.
Contact: Gravity Pictures
Hong Kong: Operation Red Sea (Dante Lam)
Lam's blockbuster is the most successful film of 2018 so far at the Chinese box office, grossing $576 million against a $70 million budget to become the second biggest Chinese-language film ever. It took $1.03 million in Lam's native Hong Kong, where it was given an 18 certificate. The military drama sees an elite division of China's special forces dispatched to deal with a crisis situation in a fictionalised African country. This is Hong Kong's 37th Oscar submission; the country achieved successive nominations for Zhang Yimou's Raise The Red Lantern in 1992 and Chen Kaige's Farewell My Concubine in 1994 (no submission was made for 1993). More recently, Wong Kar-wai's The Grandmaster made the January shortlist in 2014.
Contact: Emperor Motion Pictures
India: Village Rockstars (Rima Das)
Dedicated to her hometown of Chahaygaon, Das' second feature centres on ten year-old Dhunu, who, upon seeing a band play at a local event, carves her own guitar and forms a band. The film premiered in Discovery at Toronto in 2017, and has since won prizes at events including Mumbai Film Festival and India's National Film Awards. The country achieved a nomination with its first submission, Mehboob Khan's Mother India, at the 1958 awards. The only other titles to have reached this point from 50 total entries are Mira Nair's Salaam Bombay! in 1989 and Ashutosh Gowariker's Lagaan in 2002.
Contact: Asian Shadows
Indonesia: Marlina The Murderer In Four Acts (Mouly Surya)
Souly's third feature is set on the island of Sumba in eastern Indonesia, and follows a young widow who embarks on a journey seeking justice and empowerment after being attacked by robbers and killing several men. It premiered in Directors' Fortnight at Cannes 2017, and has sold to more than 40 territories through sales agent Asian Shadows, including the US, UK and Italy. This is the country's 20th Oscar submission, which has yet to bring a nomination or shortlisted title.
Contact: Asian Shadows
Iran: No Date, No Signature (Vahid Jalilvand)
Forensic pathologist Dr Nariman (Amir Aghaee) is involved in a collision that injures an 8-year old boy. His offers of assistance are rebuffed; but then the boy is brought in for an autopsy after a suspicious death. Jalivand won best director in Horizons at Venice 2017, with Navid Mohammadzadeh, who plays the boy's father, taking the best actor prize. Asghar Farhadi has picked up two Oscars in the last 6 years in this category, for A Separation in 2012 and The Salesman in 2017. The country has one other nomination from 23 total submissions, for Majid Majidi's Children Of Heaven in 1999. Farhadi's Cannes opener Everybody Knows was not eligible for Iranian selection, as a Spanish production.
Contact: Noori Pictures
Iraq: The Journey (Mohamed Al-Daradji)
Set entirely around a Baghdad train station on one night in December 2006, Al-Daradji's film is a drama about a female suicide bomber, and premiered at Toronto in 2017. The director's fifth feature marks the third time he has been selected for Oscar consideration, after Dreams for 2007 and Son Of Babylon for 2011. This year sees Iraq's ninth submission to the foreign language prize, and the country is yet to receive a nomination.
Contact: Picture Tree International
Israel: The Cakemaker (Ofir Raul Grazier)
Grazier's debut centres a German pastry maker who travels to Jerusalem in search of the wife and son of his dead lover, and stars Sarah Adler, Tim Kalkhof, Zohar Strauss and Roy Miller. It premiered at Karlovy Vary in 2017, before going on to screen at festivals including London and Hamburg. It has already won prizes including the Ecumenical Jury award at Karlovy Vary, and six prizes at Israel's Ophir awards including best film, the winner of which is typically Israel's entry in this category. This is Israel's 51st submission to the award; the country has received ten nominations but is yet to win.
Contact: Films Boutique
Japan: Shoplifters (Hirokazu Kore-eda)
Kore-eda's story of a family living on its wits won the Palme d'Or amongst strong competition in May; it follows 2017's Palme winner The Square (an eventual Oscar nominee) into the foreign-language award process. Kore-eda told Screen he was looking to explore what ties a family together through the film: 'Is it blood or the time you spend together?'. Japan has had 12 nominees for this award, with one win for the most recent, Departures, in 2008. Films from the country also received three honourary awards in 1951, 1954 and 1955, before the foreign-language award became a competitive category.
Contact: Wild Bunch
Kazakhstan: Ayka (Sergey Dvortsevoy)
Kazakhstani native Dvortsevoy's film is a drama about an impoverished young Kyrgyz woman trying to survive in Moscow after abandoning her newborn. It premiered in the official Competition at Cannes in 2018; Screen's review praised lead actress Samal Yeslyamova's 'enormously reserved performance'. Kazakhstan's best Oscar result came in 2008, when Sergei Bodrov's Mongol was nominated for the award. Their other highlight from 12 submissions since 1992 was a January shortlist place for Ermek Tursunov's Kelin in 2010.
Contact: The Match Factory
Lebanon: Capernaüm (Nadine Labaki)
A 2018 nod for Ziad Douieri's The Insult represented Lebanon's first nomination in 14 attempts; Labaki's Cannes 2018 Competition entry represents a decent shot at two in a row, with reports of a standing ovation for the film following its Croisette bow. Shot on the streets of Beirut using non-professional actors, the story is a drama about a 12 year-old boy who takes his parents to court. Screen's review called it 'a howl of protest against social injustice…has the anger, the energy and a galvanising central performance by Syrian migrant child Zain al Rafeea to move audiences the world over'.
Contact: Wild Bunch
Nepal: Panchayat (Shivam Adhikari)
This is Nepal's 10th submission to the foreign-language award; the country scored a nomination with its first, Eric Valli's mountain-range drama Himalaya, in 2000. Set in the 1970s, Panchayat is one of several submitted to this year's award that confront social restrictions placed upon women, looking at the Chhaupadi tradition that prevents Hindu women and girls from taking part in family activies while they are menstruating. It was released in its native country in March 2018, and stars Neeta Dhungana, Saroj Khanal, Rupa Rana and Ganesh Giri.
Contact: Kalawati Films
Pakistan: Cake (Asim Abbasi)
Cake is director Abbasi's feature debut after shorts including Once A Man and Whore. Set in Pakistan's biggest city Karachi, it sees a medical emergency bring siblings Zara and Zain back to their homeland from abroad, where they reunite with Zareen, the sister who stayed behind. Pakistan's first of eight Oscar submissions came for the 1960 awards, although they did not submit for 50 years between 1964 and 2014. The country is yet to receive a shortlisting or nomination.
Contact: Indus Talkies
Palestine: Ghost Hunting (Raed Andoni)
Andoni's documentary sees him recreate traumatic experiences in an Israeli detention centre, with released prisoners reliving their incarceration and torture by Israeli occupiers. It had its world premiere at Berlin Film Festival in 2017, and has since played at festivals including the UK's Sheffield Doc/Fest, Moscow International Film Festival and Denmark's CPH:DOX. Palestine has two previous nominations in the category from ten submissions, for Paradise Now in 2006 and Omar in 2014.
Contact: UDI
Philippines: Signal Rock (Chito S. Roño)
This is the Philippines 30th Oscar submission; the country has yet to be rewarded with a nomination or even shortlisted title. Starring Christian Bables and Elora Espan, the film is a family drama set on the remote Biri Island, where Intoy (Bables) has to climb a rock formation just to get signal to call his sister. It premiered in its home country in August 2018, and will play at Busan International Film Festival in October of the same year.
Contact: CSR Films
Singapore: Buffalo Boys (Mike Wiluan)
Set in the 19th century on the Indonesian island of Java, Buffalo Boys is a western following two brothers who return to the territory after exile in America, to avenge their father. The film premiered at Canada's Fantasia International Film Festival in July 2018, before a release in Indonesia that month and Singapore in September. Director Wiluan is a co-producer on recent hit Crazy Rich Asians. Singapore has no nominations from 11 previous submissions in the category.
Contact: Nikkatsu
South Korea: Burning (Lee Chang-dong)
Lee's Cannes Competition title set the record score on Screen's jury grid in May, acheiving a 3.8 out of 4 average. The film is based on Haruki Murakami's short story Barn Burning, and follows the relationship between three young Koreans. Screen's review described it as 'quietly devastating…a film of wondrous complexity and inscrutability'. South Korea has submitted 29 films for the foreign language film award, but is yet to see a title nominated or shortlisted. Read the full story here.
Contact: Finecut
Taiwan: The Great Buddha+ (Huang Hsin-yao)
Huang's first fiction feature film has been a hit on the festival circuit since its June 2017 launch at Taipei Film Festival, winning awards at Toronto 2017, Munich and the Hong Kong Film Awards in 2018, as well as five 2017 Taiwanese Golden Horse awards including best new director. It follows Pickle and Belly Bottom, two friends in the lower echelons of Taiwanese society, who stumble upon a violent crime. This is Taiwan's 44th Oscar submission; the high point came in 2001 when Ang Lee's Crouching Tiger, Hidden Dragon took the prize, while Lee also achieved nominations for The Wedding Banquet in 1994 and Eat Drink Man Woman in 1995.
Contact: Mandarin Vision
Thailand: Malila: The Farewell Flower (Anucha Boonyawatana)
This is Thailand's 25th Oscar submission, with their first coming for the 1985 awards. It would be their first nomination or shortlisting of any kind. Boonyawatana's film debuted at Busan International Film Festival in October 2017, before playing the festival circuit in Asia including at Hong Kong Asian Film Festival and Singapore, where it won a best director prize. The film follows a terminally-ill cancer patient who is contemplating his mortality. Screen's review wrote that Boonyawatana 'not only follows confidently and elegantly in [Thai director Apichatpong Weerasethakul's] footsteps, but makes her own lasting imprint.'
Contact: Reel Suspects
Vietnam: The Tailor (Trần Bửu Lộc and Kay Nguyễn)
Vietnam scored a nomination with its first Oscar submission, Tran Anh Hung's The Scent Of Green Papaya, in 1994. Since then, twelve further submissions have not yielded further nominations. The Tailor was chosen by the Cinema Department of the country's culture ministry, and tells the story of Lan Ngọc, a young, arrogant girl in the 1960s who is from a family of tailors. She looks down on the family business, but when she travels to meet a future version of herself and sees the ruin that has befallen it, finds a new respect for their work. The Tailor received best film at Vietnam's biggest film ceremony, the Golden Kite awards.
Contact: Vietnam Media Corp
Oceania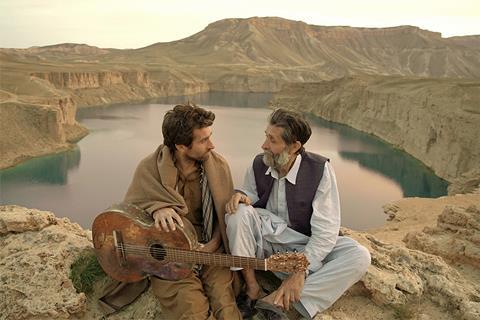 Australia: Jirga (Benjamin Gilmour)
Gilmour's drama centres Mike Wheeler (The Nightingale's Sam Smith), a former soldier who returns to Afghanistan looking for redemption from the family of a civilian man he killed during the war. It premiered at Sydney Film Festival in June before playing at Toronto in September. This is Australia's twelfth submission to the foreign language award, the country's first coming for the 1997 awards. Successes to date are a nomination for Martin Butler and Bentley Dean's Tanna in 2017, and a January shortlist place for Warwick Thornton's Samson And Delilah in 2010.
Contact: Amadeus Entertainment
New Zealand: Yellow Is Forbidden (Pietra Brettkelly)
This is director Brettkelly's first film since 2015's A Flickering Truth, which premiered at Venice and played at Toronto, before becoming the country's submission to the award in 2016. Documentary Yellow Is Forbidden looks at fashion designer Guo Pei, the daughter of a communist soldier and primary school teacher who is now the designer of choice for the rich and famous of China. New Zealand submitted its first film in this category for the 2012 awards, with this year's as the sixth entry; no nominations have yet been received.
Contact: The Film Sales Company