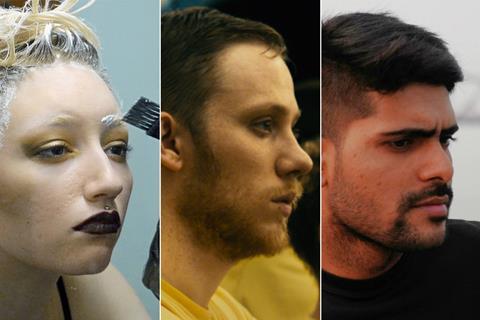 A l'Abordage! (Fr)
Dir: Guillaume Brac
After collaborating on his last feature July Tales, Brac works once again with students of France's national drama academy — Conservatoire National Supérieur d'Art Dramatique — for this youthful adventure. Eric Nantchouang stars as a 23-year-old who decides to pay a surprise visit to a girl he connected with while she is holidaying with her family in the south of France. Grégoire Debailly produces under the banner of his Paris-based Geko Films. It is the first time Brac, who is an alumnus of Berlinale Talents, has premiered a film at the festival. His first feature Tonnerre debuted in competition at Locarno in 2013.
Contact: The Party Film Sales
The Assistant (US)
Dir: Kitty Green
Following a world premiere at Telluride and recent Sundance screening, this topical tale inspired by the Harvey Weinstein scandal receives its international debut. It marks the debut fiction feature from writer/director Green, who was at Berlin in 2017 with documentary Casting JonBenet. Emmy-winning Ozark star Julia Garner plays the producer's assistant of the title, who is subjected to the demands of a powerful entertainment mogul. Producers include Brokeback Mountain's James Schamus.
Contact: Protagonist Pictures
Black Milk (Ger-Mong)
Dir: Uisenma Borchu
Born in Mongolia and raised in Germany, Borchu made her feature debut in 2015 with the semi-autobiographical Don't Look At Me That Way, premiering at Munich International Film Festival. Black Milk (Schwarze Milch) presents a young woman searching for her roots and discovering a sensuality that transgresses not just Mongolian conventions but those of the supposedly liberal west. The cast includes Borchu and Franz Rogowski (Transit).
Contact: Nine Film
A Common Crime (Arg-Bra-Swi)
Dir: Francisco Marquez
A meditation on injustices against the poor in Argentinian society, A Common Crime centres on a sociology teacher who refuses to let the desperate teenage son of her maid into her home one night and the following day learns he is dead. Elisa Carricajo, Cecilia Rainero, Mecha Martinez, Eliot Otazo and Ciro Coien Pardo star. Marquez played in Un Certain Regard at Cannes in 2016 with debut The Long Night Of Francisco Sanctis, co-directed with Andrea Testa. He also directed documentary Despues De Sarmiento, about a high school.
Contact: Cercamon
Digger (Gr-Fr)
Dir: Georgis Grigorakis
Greek writer/director and UK National Film and Television School alumnus Grigorakis makes his feature debut following a series of award-winning shorts. The film centres on a young man who visits his hermit father in the forests of northern Greece after 20 years. The father is played by the prolific Vangelis Mourikis, who shared Sarajevo's best actor award with his Chevalier castmates in 2015. Athina Rachel Tsangari (Chevalier, Attenberg) produces through her Athens-based Haos Film.
Contact: The Match Factory
Dry Wind (Bra)
Dir: Daniel Nolasco
Brazilian director Nolasco follows 2019 documentary Mr Leather with his debut narrative feature. Between work, swimming and anonymous sex, Sandro lives a mundane life in Goias, Brazil. But his life takes a turn when a lookalike of comic-book character Tom of Finland appears in his small town. Producer Panaceia Filmes was also behind Nolasco's debut doc Paulistas (2017).
Contact: The Open Reel
Eeb Allay Ooo! (India)
Dir: Prateek Vats
Vats' debut fiction feature is a sharp Indian political satire about a young migrant who is hired by the government to chase away rampaging monkeys by mimicking the aggressive primates. The Hindustani-language film had its world premiere at China's Pingyao International Film Festival and went on to win two prizes at India's Mumbai Film Festival (best film and the young critics award, plus a special jury mention for actor Shardul Bhardwaj). Vats' documentary about an elderly strongman, A Very Old Man With Enormous Wings, earned a special jury award at India's National Film Awards.
Contact: NaMa Productions
Exile (Ger-Bel-Kos)
Dir: Visar Morina
Kosovo-born Morina has picked up numerous awards, including best director at Karlovy Vary for his 2015 debut Babai. Exile (Exil) is a psychological thriller that centres on a Kosovan chemical engineer in Germany (Misel Maticevic) who feels bullied at work and is plunged into an identity crisis. Maren Ade (Toni Erdmann) produces with Komplizen Film cohorts Jonas Dornbach and Janine Jackowski, while Toni Erdmann star Sandra Hüller plays the scientist's wife.
Contact: The Match Factory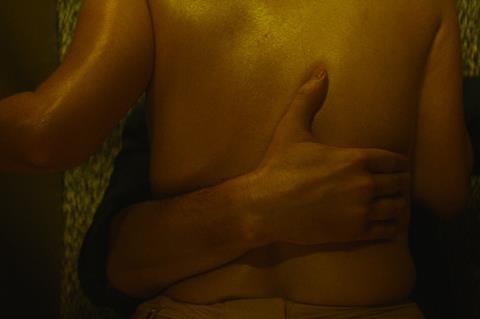 Father (Ser-Fr-Ger-Cro-Slov-Bos & Herz)
Dir: Srdan Golubovic
Serbian writer/director Golubovic played Sundance and Berlin with 2013 feature Circles, set against the Bosnian war. This time he heads to Berlin with drama Father (Otac) about a parent whose children are taken into social care after it is determined he is too poor to provide a decent living environment. The producers include Serbia's Filmski Centar Srbije, France's Arte France Cinéma, Germany's ZDF/Arte and the Serbian branch of Film House Bas Celik.
Contact: The Match Factory
Hope (Nor-Swe)
Dir: Maria Sodahl
Sodahl's second feature, following the award-winning Limbo in 2010, is loosely inspired by her own experience of how her relationship with her partner and children changed when she was diagnosed with a life-threatening brain tumour. Andrea Braein Hovig and Stellan Skarsgard star in the film, which is produced by Thomas Robsahm for Motlys (Thelma, Louder Than Bombs). It is a rare Toronto premiere that now heads to Berlin (the film was released in Norway in November). Picturehouse Entertainment recently acquired UK rights.
Contact: TrustNordisk
Mare (Swi-Cro)
Dir: Andrea Staka
Following Locarno premieres for her two previous fiction features as director — Fraulein (2006) and Cure: The Life Of Another (2014) — Swiss writer/director/producer Staka's latest is a drama that focuses on Mare, a woman who embarks on an affair with a man next door, beginning a parallel existence that is separate from her family and everyday life. Switzerland's Okofilm Productions produces alongside Croatia's Dinaridi Film, in co-production with ZDF/Arte and Eurimages. Frenetic distributes in Switzerland.
Contact: Be For Films
Minyan (US)
Dir: Eric Steel
Steel produced and directed documentaries The Bridge (2006) and Kiss The Water (2013) and also has co-producer/executive producer credits on Bringing Out The Dead, Angela's Ashes and Shaft, as well as producing Nora Ephron's Julie & Julia. He makes his fiction feature directing debut with this 1980s-set drama about a 17-year-old boy stepping into the gay scene of New York's East Village and questioning the strict rules of his Jewish community. Luca Borghese and Ben Howe produce for AgX alongside Easy There Tiger and Caiola Productions. The film is based on the short story by David Bezmozgis, first published in 2002.
Contact: ICM Partners
Mogul Mowgli (UK)
Dir: Bassam Tariq
Marking the narrative feature debut of New York-based Pakistani director Tariq, this drama stars Riz Ahmed as a successful rapper who is forced to move back in with his family after being struck down by a crippling illness. Ahmed co-wrote the film with Tariq and produces the BBC Films-backed feature through his Left Handed Films banner with Pulse Films, Thomas Benski, Bennett McGhee and Michael Peay. Tariq's short documentary Ghosts Of Sugar Land won the short film jury award at Sundance last year.
Contact: Charades
No Hard Feelings (Ger)
Dir: Faraz Shariat
Having grown up in Cologne as the son of exiled Iranians, Shariat presents his debut feature, which he produces alongside Paulina Lorenz and Jost Hering. The film follows the son of exiled Iranians who copes with life in his German small town by indulging himself in pop culture, Grindr dates and raves. When he is sentenced to community service at a refugee centre for shoplifting, he meets a pair of siblings who have fled Iran. Jünglinge Film produces in co-production with Jost Hering Filme, Iconoclast Germany and La Mosca Bianca Films.
Contact: M-Appeal
One In A Thousand (Arg-Ger)
Dir: Clarisa Navas
Following 2017 feature Today Match At 3, Argentina's Navas presents this coming-of-age story about friendship and first love in a hostile environment. One In A Thousand (Las Mil Y Una) sees a young woman with a tough past falling for another woman. Diego Dubcovsky (Cesc Gay's Truman) produces for Buenos Aires-based Varsovia Films in co-production with Germany's Autentika Films, with backing from INCAA and the World Cinema Fund.
Contact: Pluto Film
One Of These Days (Ger-US)
Dir: Bastian Günther
Germany-born Günther has shown a fascination with the US in both his documentary and fiction work — respectively with features California City (2014) and Houston (2013). That interest continues with this drama set in smalltown Texas, and based around an annual endurance contest where participants compete to win a pickup truck by keeping their hand on the vehicle the longest. Billed as "a psychological portrait of poverty, wealth and despair", and previously titled Avalanche, the film's cast includes UK actor Joe Cole (A Prayer Before Dawn, TV's Peaky Blinders). Germany's Flare Film produces.
Contact: The Match Factory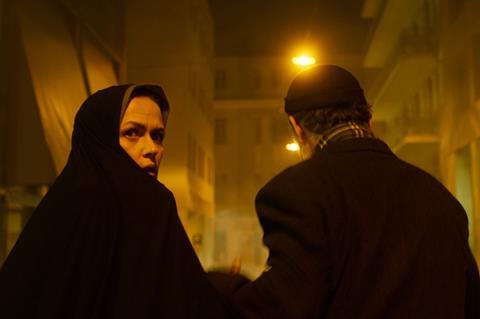 Pari (Gr-Fr-Neth-Bul)
Dir: Siamak Etemadi
Having participated in TorinoFilmLab's 2013 ScriptLab with Pari, Tehran-born Etemadi — who studied in both the UK and Greece — now completes his debut feature's long journey to the big screen. The titular Iranian mother (Melika Foroutan) searches for her missing son in Athens in this drama produced by Greece's Heretic, Le Bureau, Topkapi Films and Bulgaria's Chouchkov Brothers, with support from various national film funds, Creative Europe Media and Eurimages. Etemadi previously directed three shorts, most recently the 2012 Locarno premiere Cavo d'Oro.
Contact: Ioanna Stais, Heretic Outreach; France contact The Bureau Sales
Shine Your Eyes (Bra-Fr)
Dir: Matias Mariani
Brazilian filmmaker Mariani makes his fiction debut following quirky documentary I Touched All Your Stuff, which bowed at FIDMarseille in 2014. Shine Your Eyes (Cidade Passaro) is the story of a Nigerian musician (OC Ukeje) who travels to the Brazilian city of Sao Paulo to find his missing older brother (Chukwudi Iwuji, who featured in Netflix's political drama Designated Survivor). Brazil's Primo Filmes is the lead producer while France's MPM Films co-produces.
Contact: MPM Premium
Sow The Wind (It-Fr-Gr)
Dir: Danilo Caputo
Italy's Caputo premiered at Karlovy Vary in 2014 with his debut feature Late Season. His follow-up Sow The Wind (Semina Il Vento) follows 21-year-old Nica, who drops out of university to return to her family's devastated olive farm in southern Italy. There she finds herself battling her indebted father to save the olive trees and maintain family traditions. France's JBA Production, Italy's Okta Film and Greece's Graal Films produce with Rai Cinema.
Contact: Pyramide International
Suk Suk (HK-China)
Dir: Ray Yeung
Suk Suk is a privately funded LGBT+ drama about two elderly family men who are secretly gay and struggle between mainstream conventional morals and their personal desires. Set in Hong Kong, the Cantonese-language film had its world premiere at Busan International Film Festival and received five nominations at Taiwan's Golden Horse Awards: best actor for its two leads (Tai Bo and Ben Yuen), supporting actress (Patra Ga Man Au), best screenplay and best film. Former Fortissimo Films chairman Michael Werner is a producer. This is the first Berlin outing for Yeung, who previously directed Cut Sleeve Boys in 2006 and Front Cover in 2015.
Contact: Films Boutique
Surge (UK)
Dir: Aneil Karia
Following a Sundance World Cinema Dramatic launch, the UK's Karia arrives in Berlin with this debut feature set over 24 hours in London. Ben Whishaw (who won a special jury prize in Sundance for his performance) stars as a quiet man who goes on a reckless journey of self-liberation in London. A Screen Star of Tomorrow in 2014, Karia was Bafta-nominated for his 2017 short Work, and has earned TV credits including directing episodes of Netflix's Top Boy. Surge is produced by Rooks Nest Entertainment — which produced Robert Eggers' The Witch — with BBC Films and the BFI.
Contact: Protagonist Pictures
Wildland (Den)
Dir: Jeanette Nordahl
This striking debut feature offers a rare female-driven look at a small-town mafia family. Teenager Ida (newcomer Sandra Guldberg Kampp) loses her mother and goes to live with her estranged aunt (Sidse Babett Knudsen) and her three sons. Ida soon learns about their strong bonds but also their criminal way of life. Danish producer Snowglobe has enjoyed a string of festival hits including Birds Of Passage, Godless and Monos.
Contact: Bac Films
Panorama Docs
Michael Stutz opens his first edition as Panorama section head with a programme that represents a call to arms. Taking a step up from co-curator, he has overseen the selection of 13 feature documentaries including 10 world premieres.
Andrey Gryazev's The Foundation Pit exemplifies the rebellious spirit: via YouTube videos, Russian citizens appeal to president Vladimir Putin to deal with the country's injustice.
Berlinale regular Karim Aïnouz's Nardjes A. follows the titular activist, one of many Algerian youths continuing the fight of their elders for a democratic future.
Viennese folk singer Kurt Girk and his friend Alois Schmutzer reflect on their criminal lives in 1960s Austria in Tizza Covi and Rainer Frimmel's Notes From The Underworld.
Past meets future and non-fiction meets genre cinema in Teboho Edkins' Days Of Cannibalism, a docu-western in which modern capitalists clash with local traditions in Lesotho.
Elsewhere, the battle is against societal norms. In Sébastien Lifshitz's Little Girl, seven-year-old Sasha questions her gender in a world accustomed to a male-female binary; while Lia Hietala and Hannah Reinikainen's debut Always Amber centres on a queer generation experiencing first loves and losses across a spectrum of fluid identities.
The slowness of existence features strongly in Fernando Segtowick's debut Amazon Mirror, a black-and-white film about the people living near one of the world's largest hydroelectric plants in the Amazon; while Lisa Weber's Running On Empty gives a gentle portrait of Claudia, who had a son at 15 and now lives with him, her brother and their mother in a public housing apartment in Vienna.
Berlin is a haven for creatives as well as rebels. In Schlingensief — A Voice That Shook The Silence, Bettina Böhler exhibits the life and work of theatre director, filmmaker and performance artist Christoph Schlingensief, who died aged 49 in 2010.
Patric Chiha's If It Were Love uses electronic music and a group of young ravers to present Gisele Vienne's dance piece Crowd. Meanwhile, the rebellion continues in Susanne Regina Meures' Saudi Runway (which premiered at Sundance), via a young woman plotting her escape from Saudi Arabia.