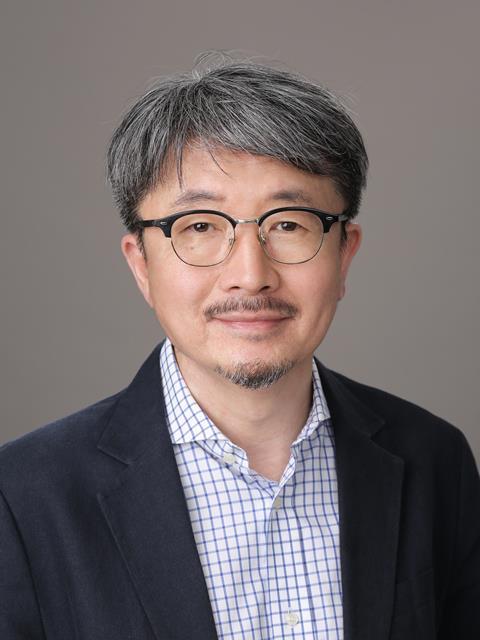 Festival director Shin Chul talks about starting his second three-year term at South Korea's Bucheon International Fantastic Film Festival (Bifan) and the challenges such events continue to face.
The 26th edition of the festival will take place from July 7-17, screening 268 titles from 49 countries, of which 80 titles will be world premieres. The previous two editions of Bifan took place as hybrid events due to the pandemic.
Before joining Bifan in 2018, Shin was known as a producer of seminal Korean films such as The Gingko Bed (1996), Lies (2000) and My Sassy Girl (2001).
Which elements of the hybrid editions of the festival from the past two years do you foresee carrying over into this year and beyond?
We will continue screening films online on [streaming platform] wavve – 138 features and shorts. Film festivals around the world have had a taste of hybrid and it wasn't bad. It has its risks but also advantages so we are going to keep this going while maintaining a balance. We decided it's appropriate to keep running it this way as long as we don't lose the spirit of a film festival since online can't entirely convey the energy that is generated by people gathered in front of a screen.
Tell us about your 'Halloween in July' plans.
Bucheon is a unique location. It doesn't have so-called tourist spots so the city makes a lot of effort and wants to have a lot of events that citizens can participate in after the passing of the pandemic. We think that way, too. We came up with festivities that would go with the characteristics of BIFAN the best. Sitges has a zombie parade, and it was suggested we do something like that, but it doesn't suit Korea. So we decided to try a Bari folktale theme mixed with Asian fantasy – with parades, art exhibits and water gun fights.
['Princess Bari' is a Korean folktale about the daughter of a king who was abandoned as a baby for not being a son but later travels to the underworld to secure life-giving water to save her dying parents.]
Alex Garland's Men marks a rare R-rated choice for the opening film. Why choose this feature when its R-rating means it cannot be screened outdoors?
There was a lot of debate about the film starting in Cannes but it is a well-made film and it's courageous, which goes well with Bifan's characteristics. Alex Garland is a director that deals with complex issues facing humanity through his films such as Ex Machina, Annihilation and TV series Devs. Men is also in that vein. He is an audacious filmmaker dealing with big themes. We're prepared to get chewed out by the local press. Getting chewed out is part of the Bucheon experience.
What's the most pressing issue for film festivals in Korea?
Korea has about 180 film festivals and [most of them are funded] by local governments. Because film festivals were very helpful in promoting a city, they proliferated greatly, but there are differing views on their effect and many local governments are opposing them as just spending money. As the government has changed, there has been talk of closing down some film festivals like Gangneung, as their mayor said a few weeks ago, and Pyeongchang, as their provincial governor said.
There's the political situation but also the changing environment of OTT and filmmaking and how a film festival can be sustainable. This is what we are focusing on.
Is this why you revamped your programme?
We revamped our programme to change the framework for audiences and keep a balance. If we go to the extreme on one side [like showing Men as opening film], then we also have to keep the balance by having a programme section like Odd Family [which shows family-friendly films]. I think of it as a section for growing creators of the future.
In the end, what a film festival must deal with is first, creators and guests; second, audiences; and third, the community. You must consider the community. They support us and the creators.
City Hall looked at the effects of holding Bifan for 25 years and they had provided KW34.3bn ($26.2m) while the direct economic effects totalled KW200bn ($152.6m). That was based on grounds the ministry of culture has spoken of, including money visitors spent on tickets as well as food and beverages.
In the end, we have positioned ourselves well in a niche market and as Asia's largest fantastic film festival.