Despite numerous problems, the Busan International Film Festival is gearing up for its 22nd edition.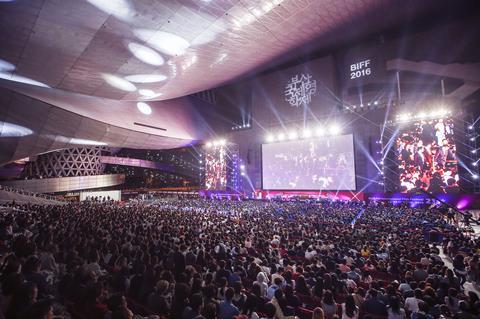 During the past three years, Busan International Film Festival (BIFF) has dealt with, among other things: a rebuffed government censorship attempt followed by targeted audits and budget cuts; prosecution and sentencing of organisers including then-festival director Lee Yong-kwan; local filmmakers' boycotting; deputy director and executive programmer Kim Ji-seok's untimely death in Cannes this year; and, this August, a joint announcement from current festival director Kang Soo-youn and organising committee chairman Kim Dong-ho that they will leave at the end of this year's 22nd edition.
This all coincides with the major political changes that have occurred in South Korea over the past year, including the impeachment of ex-president Park Geun-hye on a wave of protests sparked by revelations about a far-reaching influence-peddling scandal as well as alleged blacklisting and manipulation of the culture sector.
A component of this alleged influencing, the 'Busan affair' started with conservative Busan mayor Suh Byung-soo trying to block the 2014 screening of The Truth Shall Not Sink With Sewol. The documentary was critical of the Park government's handling of the Sewol ferry disaster in which hundreds drowned, many of them teenagers.
Unresolved issues
Now with the ex-president standing trial, and subsequently elected liberal president Moon Jae-in in office since May, one would think the Busan film festival would be able to return to normal. Yet unresolved issues remain, with local filmmakers — including members of the Directors' Guild of Korea, the Cinematographers' Guild of Korea and the Federation of Korea Movie Workers' Unions — continuing their official boycotts since last year. Although the mayor gave up his ex-officio position as BIFF organising committee chairman last year, Suh has yet to apologise for trying to censor the event's programming (or pledge against further attempts).
Those who continue to boycott the festival maintain that this and the issue of Lee's reinstatement are a matter of 'moral justice', and have expressed a sense of betrayal at what they perceive as Kim Dong-ho and Kang's lax attitude towards resolving these issues.
Speaking at the press conference announcing this year's line-up, Kang said: "In 2015, we thought the festival was in danger of not opening and I joined [Lee] as co-director. Fortunately, it opened, but the crisis deepened. We brought on chairman Kim Dong-ho and opened the 2016 edition all right, but this year is difficult as well, with deputy director Kim Ji-seok's sudden death and the film industry's boycott and many circumstances unresolved."
Kang and Kim Dong-ho's resignation announcement came a day after festival staffers issued a public statement criticising the two heads and asking Lee to return, along with a call for continued support from the film industry. "We didn't think there should be any more distrust of the festival," said Kang. She and Kim Dong-ho have declared they will see this year's edition through to the closing night, echoing the sentiment they have often repeated: "This year's film festival must be held, no matter what the situation."
World in focus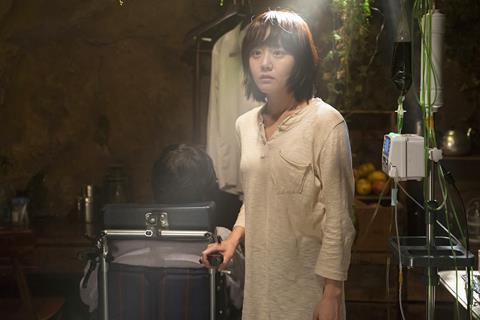 And so, the festival marches on. This year's edition opens on October 12 with the world premiere of Glass Garden, directed by Korea's Shin Su-won, whose Pluto was at the 2013 Berlinale and Madonna screened in Un Certain Regard at Cannes in 2015. The event will close on October 21 with the world premiere of Love Education, directed by iconic Taiwanese actress-filmmaker Sylvia Chang (Murmur Of The Hearts), making it the first time the festival is bookended by the works of female directors.
The Korean Cinema Today section is also populated by women directors, including the world premieres of Pang Eun-jin's Method, and up-and-coming filmmakers Jeong Ka-young's Hit The Night and Jeon Gowoon's Microhabitat.
The festival is screening 300 films from 75 countries, including two late additions: John Woo's Manhunt, which premiered at Venice, and Takashi Miike's 100th feature, Blade Of The Immortal, which premiered at Cannes. All in all, BIFF will present 100 world premieres and 29 international premieres.
Gala presentations include the world premiere of Jeong Jae-eun's Butterfly Sleep, Darren Aronofsky's mother! and the international premiere of Isao Yukisada's Narratage.
Founding member Kim Ji-seok's legacy of discovering and championing Asian cinema will be commemorated with the inaugural Kim Jiseok Award. Ten films in the A Window On Asian Cinema section will compete for two cash prizes of $8,700 (kw10m).
BIFF is also launching Platform Busan, a networking forum for Asian filmmakers that Kim Ji-seok worked on, while a memorial service in his honour will be held on October 15.
The strength of Kim Ji-seok's existing informal network will also be visible at BIFF. Japanese director Hirokazu Kore-eda (Like Father, Like Son) is taking on the role of Asian Film Academy dean this year, while Singaporean director Boo Junfeng (Apprentice) will join as faculty. Guests include filmmakers Mohsen Makhmalbaf and Hou Hsiao-hsien, as well as actress Yang Kuei-Mei.
Organisers have also put together an impressive jury for New Currents, the competition for up-and-coming directors. It is headed by US director Oliver Stone, who will be joined by French cinematographer Agnes Godard, Filipino director Lav Diaz and Korean director Jang Sun-woo.
In an effort to reach out to the local independent filmmaking community, BIFF's Asian Cinema Fund has launched a Korean independent feature film production support fund of $175,000 (kw200m) this year. The inaugural recipient is Not In This World, from previous New Currents Award and Rotterdam Tiger Award winner Park Jung-bum (The Journals Of Musan).
Despite the boycott, established Korean directors are also notable in the line-up, with world premieres such as Jeon Soo-il's America Town and Park Ki-Yong's Old Love joined by Ryoo Seung-wan's The Battleship Island: Director's Cut, Lee Joon-ik's Anarchist From Colony and Hong Sangsoo's The Day After.
Asian Film Market
The 12th Asian Film Market, running October 14-17 in the BEXCO exhibition centre, comprises the Asian Project Market (APM), sales booths, the Entertainment Intellectual Property Market and a VR cinema conference.
APM's 28 projects this year include wartime drama The Pass, directed by Golden Globe-winning Afghan director Siddiq Barmak (Osama), and Nepalese director Min Bahadur Bham's A Year Of Cold, which has award-winning French producer Catherine Dussart (The Missing Picture) attached.
Buyers and exhibitors at the market include Japan's Gaga, Toei and Asmik Ace, Korea's CJ and Finecut, France's Wild Bunch, Germany's Films Boutique, Denmark's TrustNordisk, the UK's Embankment Films, Thailand's Five Star Production, Taiwan's Encore Film and Vietnam Media Corp.
"Because of the Chusok holiday [which goes by the lunar calendar], this year's Asian Film Market is pushed back right up against Japan's TIFFCOM," says Asian Film Market general manager Daniel Kim. "Despite this, all the Japanese sales companies are still participating. I think this means the Asian Film Market has established and retains its place as an indispensable event for sales, production, investment and the whole range of business."
Kim adds the market has been trying to invite more Asian buyers than ever, and that Telefilm Canada will be joining for the first time to showcase six genre films in market screenings targeting Asian buyers.
European Film Promotion managing director Sonja Heinen points out the European Umbrella at the market has been expanding over the past few years because the number of "sales companies who were interested in regularly attending this market in the autumn kept on rising" despite the "rocky political events" surrounding the festival.
"The Asian Film Market remains the second most important event of its kind for the Europeans alongside Filmart in Hong Kong when it comes to meeting with buyers from around Asia," Heinen says.
"We do hope the festival will overcome its difficult times to continue our productive co-operation in the future," she adds, voicing the thoughts of many in the industry.