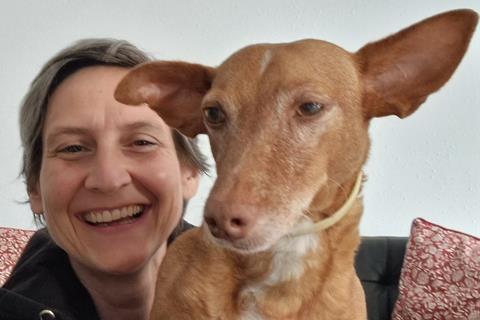 Based in Spain, Annick Mahnert is executive director of the Frontieres co-production market, which presents Frontieres Platform at Cannes Marché (May 20-21). She is also director of programming for Fantastic Fest in Austin, Texas.
Favourite restaurant
Le Bangkok on Rue Latour-Maubourg and Al Charq on Rue Rouaze. They are so worth the walk.
Most memorable film seen in Cannes
Definitely Jacques Audiard's A Prophet. What a masterpiece — I was blown away. And then I ran into Tahar Rahim at the FNAC, and found the courage to tell him how good an actor he was. He was surprised and extremely nice.
Top Cannes survival tip
Good, comfortable shoes that have been worn in ahead of the fest. Style is great… but comfort is smarter.
Your first year in Cannes
2005 or 2006. I was a production assistant at Maximage Filmproduktion in Zurich and went to Cannes on my own dime, sleeping on the living room rug in a super-small studio my friend had rented.
Who are you looking forward to seeing
My genre film family. We bump into each other at screenings and cocktails and exchange views about the movies we've seen or the movies they are working on.
Who would you like to avoid
I don't think there is anyone I want to avoid, but — and this may sound terrible — I'd like to not have to sit down with filmmakers who were told by friends to meet with me. Let me clarify: I'm available year round and I'm always happy to help, but just not in Cannes. A day has only so many hours, and a half-hour meeting in Cannes is an eternity and a huge loss of time for other things.
Favourite getaway spot pre- or post festival
I usually arrive shortly before the market starts and leave as soon as I can. My little dog Mochi (a podenco maneto) waits at home for me and I like to get back to her as fast as I can. She's my emotional support in this business and helps me recover from the festival madness by taking me on long walks by the sea.