China matches its 2018 tally with four films in Cannes' official selection and sidebars, while the market is packed with big-ticket action titles and heart-tugging dramas.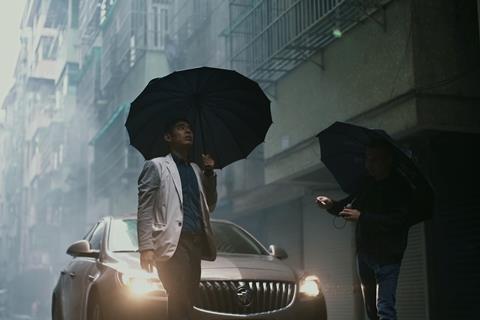 With Diao Yinan's The Wild Goose Lake in Competition and three other films in various sections, China is strongly represented at this year's Cannes Film Festival.
The other three films are all from relatively new talent. Actor Zu Feng is making his directorial debut in Un Certain Regard with detective thriller Summer Of Changsha, while Gu Xiaogang is closing Critics' Week with his first narrative feature Dwelling In The Fuchun Mountains.
Chinese-Canadian filmmaker Johnny Ma, who won best Canadian first feature for Old Stone at Toronto in 2016, has secured his first Cannes spot with To Live To Sing in Directors' Fortnight.
Hong Kong's film industry is currently being impacted by the slowdown in censorship approvals in Beijing, as most films are set up as co-productions with China, but several big films from Hong Kong filmmakers are in the works.
These include Anthony Pun's Be Water, My Friend, starring Chow Yun Fat; Dante Lam's The Rescue, with Eddie Peng; Ip Man 4, the latest instalment in the franchise directed by Wilson Yip and starring Donnie Yen; Herman Yau's The White Storm 2 Drug Lords, with Andy Lau and Louis Koo; and Longman Leung's Anita, a biopic of late singer and actress Anita Mui.
IN THE FESTIVAL
Dwelling In The Fuchun Mountains
Dir Gu Xiaogang
Selected as the closing film in Critics' Week, Gu Xiaogang's first narrative feature is named after an ancient Chinese handscroll landscape painting and was filmed during four seasons, following an ageing mother and her four sons. Produced by Dadi Film and Factory Gate Films, the film has been planned as the first in a trilogy. Gu previously directed Planting For Life, a documentary produced for CNEX about a white-collar worker who leaves metropolitan Shanghai to start a new life as an organic farmer.
Contact: Esther Devos, Wild Bunch
Summer Of Changsha
Dir Zu Feng
Playing in Un Certain Regard, the directorial debut of actor Zu Feng is a thriller set in Changsha, the capital of Hunan province, during a hot summer where a detective is drawn to a mysterious surgeon during the investigation of a bizarre murder case. Zu heads the cast of the film, which also stars Huang Lu, who was previously in Cannes with A Yellow Bird (Critics' Week 2016) and Blind Mountain (Un Certain Regard 2007). The film is produced by Goodtime Media's Li Rui, whose credits include The Sword Identity, which premiered in Venice Horizons in 2011.
Contact: Indie Sales
To Live To Sing
Dir Johnny Ma
Chinese-Canadian filmmaker Johnny Ma is making his Cannes debut with this drama, selected for Directors' Fortnight, about a Sichuan opera troupe, living and performing together in a rundown theatre on the outskirts of Chengdu. When the manager of the troupe receives notice that their theatre will be demolished, she tries to hide the news from everyone, fearing this could be the end of her 'family'. With real members of a travelling opera troupe depicting themselves, the film adopts a hybrid docu-fiction approach. House On Fire's Vincent Wang from France is co-producing.
Contact: Louis Balsan, Films Boutique
The Wild Goose Lake
Dir Diao Yinan
Following his Berlin Golden Bear win for Black Coal, Thin Ice in 2014, Diao Yinan has gained his first Competition spot with his fourth feature, reuniting him with Chinese producer Shen Yang and stars Liao Fan (Berlin Silver Bear for best actor in Black Coal, Thin Ice) and Gwei Lun Mei. Hu Ge and Wan Qian also star in this crime thriller about a gangster who crosses paths with a prostitute while seeking redemption on the run. Memento's Alexandre Mallet-Guy and Arte France Cinema are co-producing. In 2007, Diao's second film Night Train premiered in Un Certain Regard.
Contact: Memento Films International
IN THE MARKET
Anita
Dir Longman Leung
This long-awaited biopic of Anita Mui stars model Louise Wong making her acting debut as the hugely popular Hong Kong singer and actress who died in 2003 aged just 40. Produced by Edko Films and Irresistible Films, the drama also stars Terrance Lau and is in post-production for release later this year. Leung is co-director of hit action dramas Cold War and Cold War 2 with Sunny Luk.
Contact: Julian Chiu, Edko Films
Back To The Past
Dirs Ng Yuen-fai, Jack Lai
Louis Koo, Jessica Hsuan and Raymond Lam head the cast of this period action film, co-directed by Ng Yuen-fai, who runs One Cool's VFX company FatFace Production, and Jack Lai, previously an assistant director working with Johnnie To. The story follows a cop who is hired to go back in time to the Qin Dynasty in search of a billionaire's son who disappeared after he took part in a similar time-travel experiment. Ng is also directing One Cool's $55m sci-fi action film Warriors Of Future, now in post-production.
Contact: Christy Choi, One Cool Pictures
Be Water, My Friend
Dir Anthony Pun
Chow Yun Fat plays a pathological gambler who finds a way to connect with his autistic son in this $40m drama, which is in production in Hong Kong, Macau and mainland China. Also starring Anita Yuen and Will Or, the film is produced by industry veteran Ronald Wong and scripted by Felix Chong, who wrote and directed hit thriller Project Gutenberg. Anthony Pun directed Extraordinary Mission (2017), which was also produced by Wong and written by Chong.
Contact: June Wu, Distribution Workshop
Chasing The Dragon II: Wild Wild Bunch
Dirs Wong Jing, Jason Kwan
Currently in post-production for release in the second quarter of 2019, the second instalment in Wong Jing's Chasing The Dragon series is based on a real-life spate of kidnappings that terrorised Hong Kong's elite in the 1990s. Tony Leung Ka-fai plays the kidnap king, while Louis Koo plays the undercover agent who infiltrates his gang. Wong and Kwan also co-directed Chasing The Dragon, based on the true story of drug dealer Ng Sek-ho, which was a hit in both Hong Kong and China in 2017.
Contact: Angela Wong, Mega-Vision Project Workshop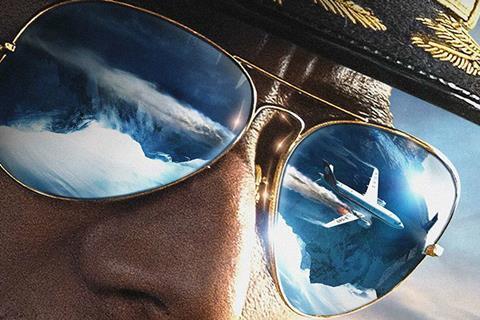 The Chinese Pilot
Dir Andrew Lau
Zhang Hanyu stars as real-life pilot Captain Liu Chuanjian, who last year saved the lives of 119 passengers on a Sichuan Airlines flight when the windshield shattered and he was sucked halfway out of the cockpit over the Tibetan Plateau. In production with a budget of $60m, the film is produced by Bona Film Group and is being lined up for release over the National Day holidays in October 2019.
Contact: June Wu, Distribution Workshop
Detective Chinatown III
Dir Chen Sicheng
Following instalments set in Bangkok and New York, the third entry in Wanda Pictures' hugely successful action-comedy franchise is currently shooting in Tokyo for release over Chinese New Year 2020. Japanese actor Satoshi Tsumabuki (The Assassin) has joined series regulars Wang Baoqiang and Liu Haoran in the cast. Released at the end of 2015, the first Detective Chinatown grossed $122m, while the sequel pulled in $503m in 2018.
Contact: Wen Mengchen, Wanda Pictures
The Eight Hundred
Dir Guan Hu
Currently in post-production, Guan Hu's $80m war epic tells the story of a group of Chinese soldiers attempting to hold back Japanese forces during their invasion of China in 1937. The first Chinese feature to be filmed with Imax digital cameras, the ambitious production has an international crew including US stunt co-ordinator Glenn Boswell (The Matrix) and Australian VFX supervisor Tim Crosbie (X-Men: Days Of Future Past). Guan's credits include gangster drama Mr Six, which premiered at Venice in 2015.
Contact: Shao-Yi Chen, Huayi Brothers Pictures
Guilt By Design
Dirs Kenneth Lai, Paul Sze, Lau Wing-tai
Three up-and-coming Hong Kong filmmakers have written and directed this $13m crime action film, starring Nick Cheung. The story follows a juror who discovers his daughter has been kidnapped and comes under pressure to ensure the accused is acquitted. In post-production for tentative release in 2019, the film is produced by Grand Canal Pictures, Perfect Village Entertainment and Mei Ah Films, with the latter distributing in China later this year.
Contact: Chia Chou, Endeavor Content
I'm Livin' It
Dir Wong Hing Fan
Aaron Kwok and Miriam Yeung head the cast of this drama about a former financial whizz kid who has hit rock bottom and now spends his nights in a fast-food joint, where he meets a range of characters in a similar predicament. Produced by Soi Cheang, the film is the directing debut of Wong who has worked as assistant director on films such asCold War 2, SPL 2 and Rigor Mortis. In post-production, the film also stars award-winning actors Alex Man and Nina Paw.
Contact, world ex China and select Asia territories: Grace Chan, Entertaining Power; Contact, China and select Asia territories: Fred Tsui, Media Asia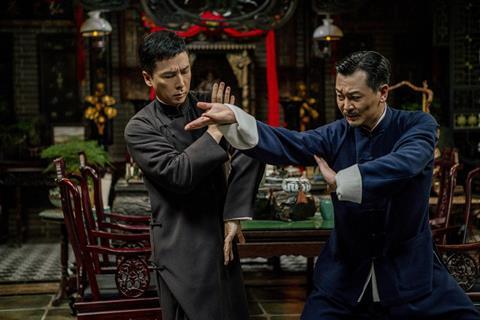 Ip Man 4
Dir Wilson Yip
The fourth instalment in producer Raymond Wong's blockbuster Ip Man franchise will again star Donnie Yen as the eponymous kung-fu master, along with Wu Yue (Paradox), Vanness Wu (Monk Comes Down The Mountain) and Scott Adkins (American Assassin). In post-production, the $52m film follows Ip Man to the US where he finds himself defending Chinese culture against a US imperialist officer. Yuen Wo Ping is again on board as action director.
Contact: Kat Yeung, Mandarin Motion Pictures
Knockout
Dir Roy Chow
Chinese actor and singer Han Geng, formerly a member of K-pop band Super Junior, stars in this drama about a former boxing champion who returns to the ring following a prison stint to fulfil a promise made to his sick daughter. In post-production, the film is directed by Roy Chow who has credits including Murderer (2009), Nightfall (2012) and Rise Of The Legend (2014). Vivian Wu (Dead Pigs) and Philip Keung (Shock Wave) also star.
Contact: Fred Tsui, Media Asia
Li Na
Dir Peter Ho-sun Chan
Peter Ho-sun Chan's highly anticipated biopic of mainland Chinese tennis champion Li Na recently wrapped production for a tentative late 2019 or early 2020 release. The film is produced by Jojo Hui Yuet-chun and scripted by Zhang Ji, who also wrote Chan's Dearest and American Dreams In China. French actor Vincent Cassel plays her coach, but the identity of the actress playing Li Na, who has been in training for two years in order to realistically portray Asia's first Grand Slam singles champion, is currently being kept under wraps.
Contact: Andree Sham, We Distribution
Lost Lotus
Dir Liu Shu
The second feature from Liu Shu following Lotus (Venice Critics' Week 2012) tells the story of a young teacher balancing her newfound Buddhist beliefs with a search for justice following the death of her mother in a hit-and-run accident. Canadian-Chinese actress Yan Weisi and Chinese actor Zhao Xuan head the cast of the film, which is produced by Hong Kong's CS Production and the Netherlands' Volya Films with Liang Ying as executive producer.
Contact: Maria Ruggieri, Asian Shadows
Love After Love
Dir Ann Hui
Scheduled to start production in late May, Ann Hui's latest drama is an adaptation of a short story by Eileen Chang about a young woman who moves from Shanghai to Hong Kong in order to further her education but ends up working for her aunt seducing rich and powerful men. Wang Anyi has written the adaptation, which will be produced by China's Alibaba Pictures, Hehe Pictures and Blue Bird Film. Cast and crew will be announced later this month.
Contact: Charlotte Henskens, Fortissimo Films
Mosaic Portrait
Dir Zhai Yixiang
Currently in post-production, Zhai Yixiang's second feature tells the story of a journalist who investigates the controversy surrounding a teenager's pregnancy. Produced by China's Blackfin Productions (Kaili Blues), the film stars Wang Yanhui and Wang Chuanjun, who both appeared in Dying To Survive, and newcomer Zhang Tongxi. Zhai's first feature, This Worldly Life, won a jury award for best artistic originality at the FIRST International Film Festival, Xining in 2015.
Contact: Meng Xie, Rediance
Raging Fire
Dir Benny Chan
Donnie Yen and Nicholas Tse star in this crime action title about a cop whose past comes back to haunt him when his sting operation is attacked by a mysterious group of criminals headed by his former protégé. Currently in production, the film is directed by leading action filmmaker Benny Chan, whose credits include Call Of Heroes (2016) and The White Storm (2013). He is also producing with Yen.
Contact: Miriam Cheung, Emperor Motion Pictures
The Rescue
Dir Dante Lam
Following Operation Red Sea and Operation Mekong, Hong Kong's Dante Lam is working on another high-octane action drama — this time focusing on the emergency rescue team working for the Chinese coast guard. Starring Eddie Peng (Operation Mekong) and Xin Zhilei (Brotherhood Of Blades II: The Infernal Battlefield), the $90m film is currently in production for release over Chinese New Year 2020.
Contact, world ex select Asia territories: China Modern Film & TV; Contact, select Asia territories: Miriam Cheung, Emperor Motion Pictures
The River In Me
Dirs Ke Yongquan, Yang Zhichun, He Yuan
Produced by China's Latern Films, this documentary follows Su Yang, a contemporary artist and musician living in the Yellow River basin, along with a group of traditional artists from disciplines such as Qin opera, shadow puppetry and Shaanbei storytelling who have influenced his work. The film, which was selected for the works-in-progress section of this year's HAF, has since been picked up by Hong Kong International Film Festival's distribution arm HKIFF Collection.
Contact: Pearl Chan, Good Move Media
Shock Wave 2
Dir Herman Yau
Andy Lau and director Herman Yau are reteaming on a sequel to their hit action drama Shock Wave, which grossed $63m in mainland China in 2017. The sequel, which features completely new characters in a related story, revolves around a bomb disposal officer who is injured in a blast and then named as a suspect in a terrorist bombing. Currently in production for delivery in 2020, the film again stars Lau, along with Sean Lau (The White Storm), Ni Ni (The Flowers Of War) and Philip Keung (Shock Wave).
Contact: Mia Sin, Universe Films Distribution
Silence Of Smoke
Dir Yojiro Takita
Best known as the director of Oscar-winning drama Departures, Japanese filmmaker Yojiro Takita is making his Chinese-language debut with this drama, co-produced by Media Asia and Magilm Pictures, which is in post-production. Han Geng (So Young), Zhang Guoli (Back To 1942) and Summer Xu (Mr Six) head the cast of the film about a young cakemaker who takes over the family business but finds he can't replicate his father's success.
Contact: Fred Tsui, Media Asia
Spycies
Dir Guillaume Ivernel
Produced by iQiyi Motion Pictures, this animated feature is a China-France collaboration, with French animation director Ivernel on board, supported by a team of creatives in France. Chinese companies Tianrui Pai Ming Culture Media Co, Lux Populi VFX and Beijing Chase Film Co also produced. Scheduled for Chinese theatrical release later this year, the film follows a pair of secret agents — a smooth-talking cat and rookie agent rat — on a mission to save the planet.
Contact, world ex Asia: Kaleidoscope Film Distribution Contact, Asia: iQIYI Inc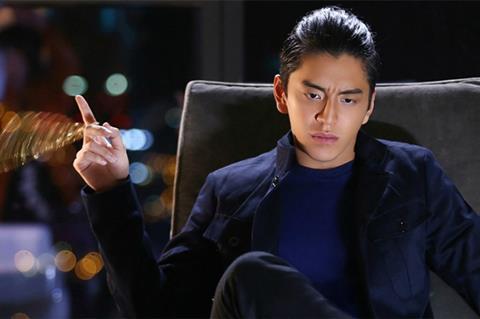 Super Me
Dir Zhang Chong
Wang Talu (Our Times) and Song Jia (The Final Master) star in this fantasy drama, the feature directorial debut of Zhang Chong. Scheduled for release in China in June, the film tells the story of a man who discovers he can bring treasures from his dreams into reality, but then attracts the attention of a ruthless gangster.
Contact: Charlotte Henskens, Fortissimo Films
Vanguard
Dir Stanley Tong
Jackie Chan stars in this action adventure as the head of an international security agency, which is involved in a high-octane battle with a group of mercenaries, with action spanning from London to Africa to the Emirates. In production for a 2020 release, the film is produced by Tong's Shanghai Lix Entertainment Co and also stars Yang Yang (Once Upon A Time), Ai Lun (Hello Mr Billionaire) and Mu Qimiya (Kung Fu Yoga).
Contact: Clarence Tang, Golden Dragon Pictures
The Way We Keep Dancing
Dir Adam Wong
Cherry Ngan and Babyjohn Choi are reprising their roles as street dancers in the sequel to Wong's critically acclaimed musical drama The Way We Dance (2013). In post-production, the film follows a tight-knit group of dancers and musicians, who find themselves pitted against a much larger establishment when they receive a special job offer. Wong's credits also include 2015 drama She Remembers, He Forgets.
Contact: Felix Tsang, Golden Scene
The Whistleblower
Dir Xue Xiaolu
Xue Xiaolu and Tang Wei, the director and star behind romantic comedy hit Finding Mr Right, reunite in this China-Australia co-production, which is produced by Perfect Village Entertainment, Bill Kong's Edko Films and Beijing Carving Films. In post-production for release in the third quarter of 2019, the film also stars Lei Jiayin (Guns And Roses) as a Chinese ex-pat in Australia who discovers a conspiracy at the company he is working for.
Contact: Julian Chiu, Edko Films
The White Storm 2: Drug Lords
Dir Herman Yau
Following their collaboration on Shock Wave, Yau and actor/producer Andy Lau are reteaming on a sequel to Benny Chan's 2013 action drama The White Storm. In post-production for release in July, the $25m film also stars Louis Koo, who also starred in the original, Michael Miu, Karena Lam and Cherrie Ying. The story revolves around a battle between two tycoons who were once lesser-known brothers in the same triad.
Contact: Mia Sin, Universe Films Distribution