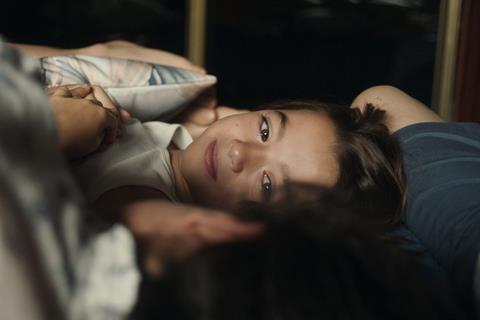 The breadth of subject matter and creative talent behind this year's Catalan productions at the 2023 Berlinale and European Film Market (EFM) makes it a banner year. It sees a notable selection of first-time filmmakers, including many female directors, unveiling their films.
20,000 Species Of Bees, which screens here in Competition and is sold internationally by France's Luxbox, marks the eagerly awaited first feature from Estibaliz Urresola Solaguren, whose acclaimed short Cuerdas won the Les Rails d'Or Award at Critics' Week, Cannes 2022. Produced by Incia Film and Gariza Films, it stars Sofía Otero as eight-year-old Coco exploring her identity one summer in the Basque Country.
"Estibaliz has approached this subject as delicate as transsexuality can be, then incorporated it into a project full of nuance and complexity," says producer Valérie Delpierre.
Álvaro Gago's feature debut Matria is screening in Panorama. Produced by Ringo Media, Avalon, Matriuska and Elastica Films, and sold by New Europe Film Sales, it is an extension of Gago's short of the same name that won the grand jury prize at Sundance 2018. Shot in Pontevedra and inspired by a friend who worked for his grandfather, Gago's film stars María Vázquez as a woman in the Galician canned-food industry.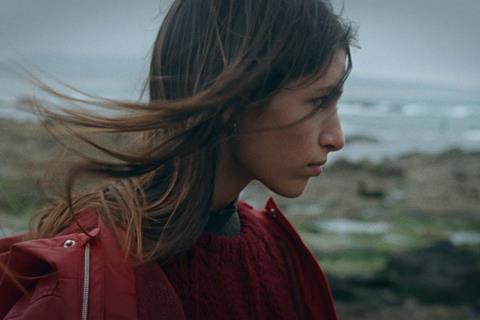 Sica, sold by Latido Films and screening in Generation 14Plus, marks the fiction feature debut of Carla Subirana, part of an exciting generation of Barcelona-based female directors. Produced by Alba Sotorra, Miramemira, Zuzú Cinema, Amor­ambre Films and Film Market Fund, Sica is a classic coming-of-age tale set on Galicia's Costa da Morte in which Thais García's titular teenager is forced to take a giant leap towards maturity after her fisherman father is drowned at sea.
Turkey-born filmmaker Helin Çelik has Anqa screening in Forum. Barcelona-based Kepler Mission Films has produced the documentary detailing three Jordanian women — all of whom have suffered near-fatal male violence — as they live in isolation with very little connection to the outside world.
In Berlinale Shorts, Catalan filmmaking is represented by Christian Avilés' Daydreaming So Vividly About Our Spanish Holidays (La Herida Luminosa). Produced by ESCAC Films, it features a group of sun-starved teenagers on a trip to the Balearic Islands.
In the market
Production outfits Vayolet Films and Avalon are presenting Ian de la Rosa's love story Iván & Hadoumin the Berlinale Co-Production Market. The film is about the relationship between a trans man and a Spanish Moroccan woman.
The Co-Pro Series strand will include a pitch for Isaki Lacuesta's The Chauffeur's Son, produced by Zeta Estudios. It is the story of Alfons Quintà, a journalist and one of Catalonia's most controversial media moguls.
In the Script Station is Júlia de Paz's Fed Up, produced by Mayo Films. De Paz's screenplay centres on a young girl with an abusive father and a judicial system that fails her.
There is a rich selection of completed Catalan films screening in the EFM. Filmax is talking to international buyers about several titles: Bàrbara Farré's Selftape is about twentysomething sisters trying to fit their successful past as actresses into an uncertain present, while Cesc Gay's San Sebastian 2022 premiere Stories Not To Be Told interweaves five comedic tales about different people unable to control their emotions.
The Barcelona-based company also has Àlex Lora's Unicorns, produced by Inicia Films and Jaibo Films, that focuses on a young woman's search for the perfect relationship with her boyfriend.
Avelina Prat's Vasil is also a Filmax title, produced by Distinto Films and Activist 38. It is about a retired architect who discovers the homeless Bulgarian sleeping on his couch is a bridge and chess champion.
Latido Films is using the EFM to screen Rodrigo Sorogoyen's Cannes Directors' Fortnight 2022 debut The Beasts to buyers. The drama details the story of how a French couple in a Galician village come into conflict with their neighbours.
Film Factory has two genre titles from Catalonia in the market: Víctor García Fernández de Yepes' The Communion Girl sees a group of teenagers stalked by the ghost of a girl dressed for communion, while Mar Targarona's The Cuckoo's Curse, produced by Rodar y Rodar and Barry Films, sees two couples swap houses — but one pair also wants to swap lives.
Latido Films has Rocio Mesa's magical-realist tale Tobacco Barns in the EFM. It tells two parallel stories of a small town that is paradise for one young man but a cage for another.
Contact: Joan Ruiz, International Promotion, Catalan Films
Find out more: catalanfilms.cat/en

Catalan Films aims to increase the participation of the Catalan audiovisual industry at international markets and to encourage the co-production and the distribution of Catalan projects.