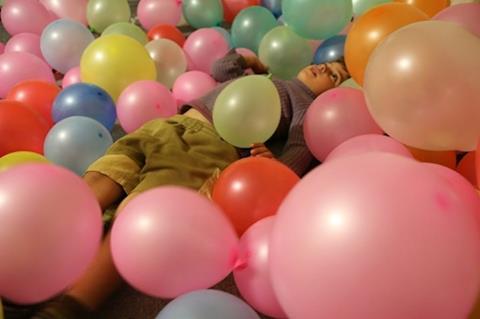 CPH:DOX is possibly the only film festival in the world preparing to welcome both Ai Weiwei and Pamela Anderson to its stages. The event begins today in Copenhagen and runs until March 31.
They are taking part in the new 'An Evening With' on-stage conversation strand, which invites prominent international artists and activists to speak and present work. The Chinese artist and activist will discuss how his art reflects his political commitment. He will also present the world premiere of his new film The Rest.
Former Baywatch actor-turned-activist Anderson (who now lives in France) will join philosopher Srećko Horvat to explore the current state of Europe, from France's Yellow Vests protests to young people's climate-change marches. Further evenings will be held with Bat for Lashes, Animal Collective, Bernard Sumner and Brett Anderson.
"Someone like Pamela Anderson can talk about the confidence in the democratic system and what happens when that cracks," explains CPH:DOX director Tine Fischer.
'An Evening With' replaces the guest curator CPH:DOX has invited in previous years and is a sign the festival is an event that doesn't always colour inside the lines. Over the years this documentary-centric event has welcomed fiction selections, and in 2019 it has gone one step further by launching the new Fiction for Real strand. It is entirely devoted to fiction films that "all take their point of departure in reality," says Fischer. The selection includes A Private War, The Tale, Vox Lux and Sons Of Denmark.
That programme also has a timely function as parent company Copenhagen Film Festivals is exploring the future of DOX's sister fiction event CPH PIX. Fischer says the group is deciding how best to proceed with both festivals, and she confirms there will be an edition of PIX in 2019 even though dates have not been announced yet.
It also makes sense for DOX to gauge its audience's appetite for fiction. "While we are redesigning the fiction festival we are testing things at the documentary festival," Fischer says. "DOX was founded on a notion of hybridity, so this won't come as a huge surprise [to our audience]."
Gender equality
A further change for DOX this year is behind the scenes. As the festival prepares to formally sign the 5050X2020 gender equality pledge during this year's event, it has already started addressing that issue.
"Within the programme department, we have kicked off a new way of selecting films," Fischer explains. "We've basically copied the Swedish Film Institute's quality criteria – relevance, originality and craftsmanship. We are appreciating films as we always did, but in that process we have to go through this criteria so all films can be treated equally."
The result is 45% of the titles across the five competitive sections with a female director. The festival's board is 50/50 men and women; its programming team is four men and three women; its management team is comprised of one man and three women.
Whatever their gender, Fischer says one trend she has noticed across the festival selections is filmmakers exploring "change from within…we're seeing more personal approaches to stories for example about climate change or migration."
There are five competition sections: DOX:AWARD (the international competition); NEW:VISION (artists' films); F:ACT AWARD (documentary meets investigative journalism); NORDIC:DOX (Nordic non-fiction) and NEXT:WAVE (emerging international filmmakers).
The festival's major thematic focus this year is Europe. The art exhibit Europa Endlos will be hosted at the festival headquarters at Kunsthal Charlottenborg, and there will be a special social event to mark the UK's complex withdrawal from the EU on March 29, whether Brexit actually happens on that day or not. Films in the Europe programme include Democracy LTD, The Brink, Putin's Witnesses, The Owl's Legacy and The Border Fence.
Spring forward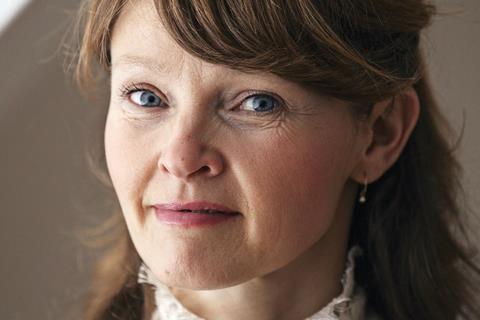 CPH:DOX moved to March from November for the first time in 2017 to give more breathing room to the cluster of autumn European documentary events including IDFA, DOK Leipzig and Nordisk Panorama. "We thought, 'Let's get on the other side of Berlin and Sundance and let's open the year on the documentary scene'," says Fischer. "It's been a liberating choice."
Katrine Kiilgaard, deputy director of CPH:DOX and its head of industry adds, "This year we have more decision makers, broadcasters and foundations that have not visited before."
That includes a record 14 attendees from broadcaster ARTE, plus newly attending funders Catalpult Film Fund, the Solberga Foundation, the KR Foundation, LUSH and Media Deals.
Of course, that industry interest is about more than the date change. "Talking to industry professionals, they know we have a special profile that's different from the other markets," says Kiilgaard. "We take pride in fighting for a great diversity in aesthetic voices as well as themes. We have a track record of helping very interesting projects."
There were a record 450 submissions for the financing and co-production event CPH:FORUM with 36 selected. That meant some tough decisions turning down even some A-list projects in favour of some more innovative voices and subjects.
Many of the projects selected to pitch feel as topical as some of the films screening in the festival, according to Tereza Šimíková, the new head of CPH:FORUM. "There are daring and courageous films in the FORUM and that reflects how we are living today, it reflects what's going on in the world."
The 36 film teams (with 57% female directors) will pitch their upcoming projects to industry experts across the value chain. One team will win the Eurimages co-production development award of $17,000 (€15,000) for the best pitch. Six Nordic documentaries in post production will be presented at the Works In Progress ahead of the FORUM.
As ever, the FORUM line-up is diverse, including Nathan Grossman's Greta Vs. Climate, a portrait of Greta Thunberg, the Swedish schoolgirl making waves for climate change; Ben Rivers and Anocha Suwichakornpong's In The Holocene about glaciologists breaking new ground in the Greenland ice sheet; Axel Petersén's portrait of Omar Sharif; and Balint Revesz and Josh Loftin's Somewhere In Europe, a cross-national view of Europe's marginalised youth.
International perspective
The industry activities support the Nordic industry while also having a truly global flavour. "We want to create that international forum for the Nordics," says Šimíková. "You have a variety of film cultures and topics and approaches, it's enriching."
The five-day CPH:CONFERENCE (in partnership with Documentary Campus) will explore Art, Technology and Change; long interviews with documentary masters such as Asif Kapadia; the future of the documentary market with speakers including producer Simon Chinn, MUBI founder Efe Cakarel and Participant Media's Rob Williams; the crossover between film and science; and the art of cinema.
For years the festival has hosted interesting multi-platform work, housed at its popular VR Gallery at Kunsthal Charlottenborg. The inclusion of interactive formats in its industry offerings lets CPH:DOX "explore new ways of working, financing, getting work out to an audience, and that's informing the rest of the industry," Kiilgaard explains. For instance, this year there are number of VR pitches coming out of talent development programme CPH:LAB.
There is a lot going on during the industry activities, including 300 global film students converging at DOX:ACADEMY, but the festival is confident that is what international visitors want. As Šimíková says, "Professionals really need to make the most efficient use of their time when they are away, so here you have the CONFERENCE and the FORUM, you can do so much in a few days."
The local audience is also growing across the festival activities from screenings to concerts and talks and CPH:DOX surpassed a whopping 110,000 admissions in 2018. Fischer believes that number can grow even more: "If we were only reaching the arthouse film audience, we would have reached our limit in terms of audience. But because the festival has also focused on how nonfiction is part of society, we can appeal to a wider group of people."
Kiilgaard reveals she was one of those Copenhagen citizens who engaged with all the festival's activities long before she joined the team. "CPH:DOX never just felt like a film festival. it felt like a wider cultural event."