Producer Robert Lantos explains why shooting a futuristic film in the ancient city of Athens made perfect sense for Crimes Of The Future.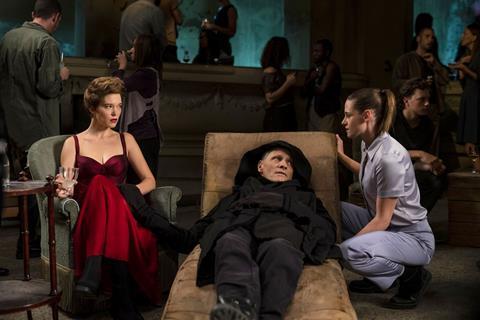 David Cronenberg's Cannes Competition film Crimes Of The Future shot in Greece for seven hot weeks in August 2021. The decision to travel to Athens was taken despite the Canadian filmmaker's screenplay not having a country-specific setting. "It was moveable and malleable," suggests producer Robert Lantos of Canada-based Serendipity Point Films.
But the closer Cronenberg's film crept towards a greenlight, the more he and Lantos, with whom the director works regularly, leaned towards Greece. The country's financial incentives, film-friendly reputation and revered historical status all added to the allure for Cronenberg and Lantos. Also, they were energised by the creative potential of mounting a production in Athens.
"The more we thought about it, the more we felt that setting a futuristic story in the cradle of civilisation, a 3,000 year-old city, would give it that much more dimension," says Lantos.
Crimes Of The Future is the fourth time Lantos and Cronenberg have teamed, following Eastern Promises (2007), eXistenZ (1999) and Crash (1996). For their latest project they brought on Panos Papahadzis of Athens-based production banner Argonauts. "Through him and his staff we accessed all the available incentives," says Lantos. "The process required some navigation but was manageable."
The film was supported by the Greek Film Centre's minority programme, which provides funding for projects originating outside Greece but with a Greek minority co-producer and Greek participation.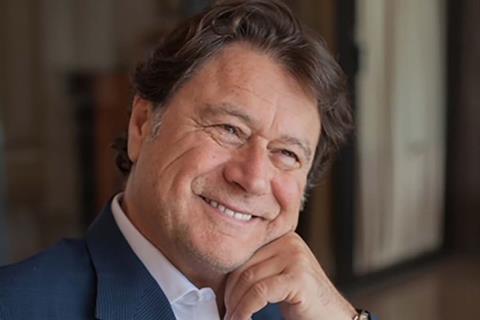 Film-friendly environment
Crimes Of The Future shot in and around Athens, largely on location but with some studio work. Lantos says equipment hire and access went smoothly.
"The best elements were a skilled and enthusiastic crew — more so than many crews elsewhere and it's also a very film-friendly town," says Lantos of shooting in Athens. "As it was August, it was relatively easy to get around because most of the locals were away on vacation so traffic was light."
The production used a Greek crew although most department heads were flown in from Canada, among them Cronenberg's longtime production designer Carol Spier. (It is the director's first film in 35 years not to have his sister Denise as costume designer, since her death in 2020.)
One big draw was the food: Hungary-born Lantos is a big fan of Greek cuisine. "The food is incredible. I absolutely love Greek food and it was beyond comparison."
Crimes Of The Future is Cronenberg's first original script since eXistenZ and is a return to the director's sci-fi and body-horror roots, which include Shivers (1975), Scanners (1981), Videodrome (1983) and The Fly (1986). It stars Viggo Mortensen, Léa Seydoux and Kristen Stewart and is set in the near-future where some humans accept accelerated evolution while others try to police it. Such transformation moves humans beyond their natural state and into a metamorphosis, which alters their biological makeup.
"Looking at the unique buildings and exteriors in and around Athens, the incredible textures of an ancient city, the hypnotic presence of an ancient sea, my vision for the film suddenly coalesced," Cronenberg has noted. "I fully embraced the gifts that Athens was presenting to me, and now it seems the film could not have come together anywhere else."
Lantos revelled in choosing Greece, a non-English speaking country, for the shoot. "I like the differences and that those differences create a layered experience. It gives the feeling of being in an incredibly unique and special place, which it is."
And while the country is notoriously hot in August, the production did not suffer. "We stayed in hotels near the sea, and that helped a lot," says Lantos. So positive was his experience, that Lantos aims to shoot in Greece again.