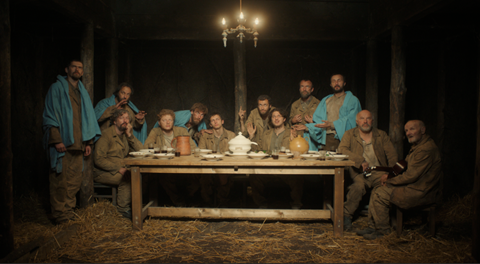 Check out the first trailer for the Lithuanian war film The Flood Won't Come, ahead of the film's launch on Venice Critics' Week.
Directed by Marat Sargsyan, the film explores the symbiotic relationship between war and its media coverage. It will mark the fiction debut of the director, after his documentary Tevas.
It is produced by Ieva Norviliene from Lithuanian production company Tremora, with international sales handled by Reel Suspects.
Marat Sargsyan was born in Kirovakan, Armenia in 1978. At the age of 13 he started to work in local television, before moving with his family to Lithuania in 1994. He continued his work with different TV projects and also made more than ten award-winning music videos and in 2005 entered the Lithuanian Academy of Music and Theater, where he got a Masters Degree in TV and Film Directing in 2011.

Reel Suspects is a multi-faceted "all rights" distribution company, specialized in art house fare, ranging from genre and niche films, with an eye on emerging filmmakers.