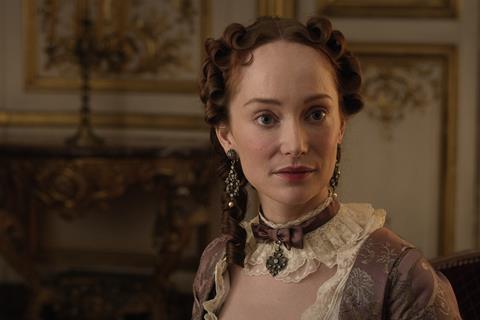 Carlo Hintermann's The Book Of Vision will open this year's Critics' Week strand of the Venice Film Festival in September, playing out of competition. Critics' Week will run from September 2-12.
The debut fiction feature from the frequent Terrence Malick collaborator stars Dutch actress Lotte Verbeek as a young doctor who becomes obsessed with the work of an 18th-century physician on dreams and visions. Charles Dance plays her tutor.
Alessandro Rossellini's The Rossellinis, a documentary produced by B&B Film about the director's famous family, will close the strand.
Among the seven competition titles is Celine Held and Logan George's Topside, which earned a special jury recognition for directing award at this year's SXSW. The full line-up is below.
Organised by the National Union of Italian Film Critics (SNCCI), the selection committee comprising Paola Casella, Simone Emiliani, Beatrice Fiorentino and Roberto Monassero, and overseen by general delegate Giona A. Nazzaro, watched 475 films for this year's edition, 35 more than last year.
The strand's main Grand Prix award is worth €5,000, whilst all the titles are also eligible for the festival's Luigi De Laurentiis - Lion of the Future Prize that comes with a $100,000 prize.
This year's main Venice line-up will be announced on July 28.
Competition
50 Or Two Whales Meet At The Beach (Mex)
Dir: Jorge Cuchí
Ghosts (Turk-Qat)
Dir: Azra Deniz Okyay
Thou Shalt Not Hate (It-Pol)
Dir: Mauro Mancini
Bad Roads (Ukr)
Dir: Natalya Vorozhbyt
Shorta (Den)
Dirs: Anders Ølholm, Frederik Louis Hviid
Topside (US)
Dirs: Celine Held, Logan George
The Flood Won't Come (Lith)
Dir: Marat Sargsyan
Special Events, Out Of Competition
The Book Of Vision (It-UK-Bel) Opening film
Dir: Carlo S. Hintermann
The Rossellinis (It-Lat) Closing film
Dir: Alessandro Rossellini