David Fenkel - Co-founder; Daniel Katz - Co-founder, A24
Continues to move aggressively into producing and financing.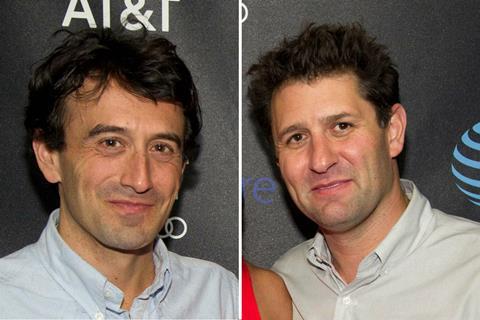 As a producer, financier and distributor, A24 has quickly become a stamp of quality for often edgy features from emerging talent that generate critical acclaim and attract awards attention — take its current contenders, including Uncut Gems from filmmaking brothers Ben and Josh Safdie, and Lulu Wang's The Farewell.
The company, based in New York and Los Angeles, began building its international business in 2016, just as it was ramping up in-house film and TV production.
This year its awards contenders count Trey Edward Shults' Waves, while TV productions include Hulu comedy series Ramy and buzzy teen drama Euphoria starring Zendaya for HBO.
Earlier in the year A24 scored a hit in the US with Ari Aster's Midsommar, produced by Square Peg and Sweden's B-Reel Films, continuing its association with the red-hot director after the 2018 release of his breakout horror feature Hereditary.
A24 has a multi-year deal with Apple that will see films reach a global audience on Apple TV+. The first two announced are Sofia Coppola's On The Rocks, and Josephine Decker's adaptation of Jandy Nelson's young-adult novelThe Sky Is Everywhere.
Darius Kapfer - Owner, DK Media consulting
Provides early access to projects for content-hungry clients.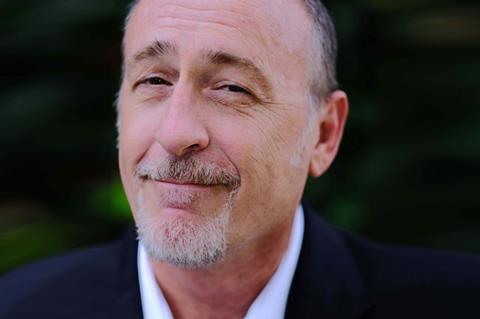 Having been a firm market fixture in the industry for more than 25 years, distribution veteran Darius Kapfer formed boutique agency DK Media Consulting in 2010 and has built a client list of leading independent theatrical distributors and broadcast networks.
"Early access is perhaps the most important service we provide to our clients," says Kapfer, who buys for Studiocanal in Australia, ProSieben in Germany, CDC United in Latin America, Front Row in the Middle East, Nordisk in Scandinavia and DeAPlaneta in Spain, among a number of others. "Seeing projects early in the production cycle has become valuable as competition tightens in the independent space."
DK Media Consulting's recent acquisitions activity includes Hustlers (as part of a two-year output deal with STX), The Gentlemen, Knives Out, Rambo: Last Blood, Moonfall and Harry Haft, from various sellers.
"Because of the scale of our clients, producers can access a group whose buying power is sufficient to greenlight independent productions," says Kapfer.
The company also helps to structure various co-productions, co-financing and output deals. The service includes a "hit list" of anticipated projects prior to festivals, assistance with meetings, feedback and year-round script coverage.
Arianna Bocco - Executive vice president, acquisitions and production, IFC Films
Influential player boarding projects at an early stage.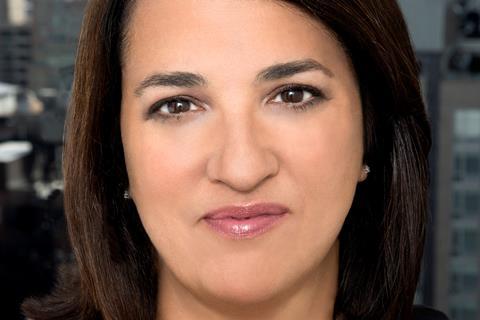 IFC Films' highly experienced Arianna Bocco is well acquainted with the international community, having served as head of the independent feature packaging division at Gersh in New York and worked at Miramax as senior vice president of acquisitions.
As IFC Films heads into its 20th anniversary in 2020, the rise of streamers has made it harder to compete for completed films. To alleviate the pain, Bocco is ensuring the company boards coveted projects in a more timely manner.
"There's an advantage to coming on board projects early and we are looking to do more of this in the near future," says Bocco. "You're approaching projects more as a strategic partnership, aligning on festival and release strategy, marketing materials, announcements and all the aspects that hopefully help the film achieve worldwide success."
IFC's ability to engage in this way has had a beneficial ripple effect. Ever since Bocco acquired Michael Winterbottom's TV series The Trip in Toronto in 2010 and released a film version, the company has guaranteed money for US rights at script stage on the last two instalments in the comedy franchise, helping UK producer Revolution Films secure production financing, and boosting sales prospects for Goalpost Film.
Bocco adopted a similar approach on Olivier Assayas' last two films, the English-language Clouds Of Sils Maria and Personal Shopper; Armando Iannucci's The Death Of Stalin, which it bought from Gaumont after seeing a promo at the Berlinale; and Hirokazu Kore-eda's Venice and Busan selection The Truth.
Dori Begley - Executive vice president, Magnolia Pictures
Champion of daring prestige fare with eye on global opportunity.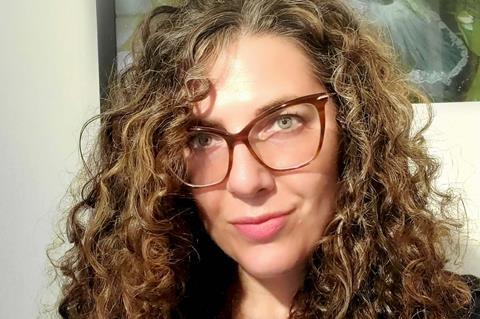 Dori Begley and Magnolia have proven their credentials as champions of international cinema and have on occasion pre-bought where there was an established relationship with the producers. She joined early on Lars von Trier's Nymphomaniac and Melancholia — for both buying off a promo from Scandinavian titan TrustNordisk — and acquired Ruben Ostlund's Oscar-nominated The Square at script stage from producer Philippe Bober, and Arnaud Desplechin's Ismael's Ghosts at script stage from Wild Bunch.
Magnolia, which has distribution credits including Cannes 2018 Palme d'Or winner Shoplifters by Hirokazu Kore-eda, documentary I Am Not Your Negro, the upcoming Romanian Oscar submission The Whistlers and documentary Cunningham, occasionally fully finances films, such as Alison Klayman'sThe Brink (in partnership with Ryot Films) and Penny Lane's Hail Satan?, which Magnolia Pictures International led by Lorna Lee Torres sold worldwide.
"In the future, we look forward to collaborating more closely on some exciting global opportunities from our sister company, 2929 Entertainment led by Haley Jones," says Begley, who has overseen acquisitions for more than a decade and began her career in 2000 at Sony Pictures Classics.
Mirjam Wertheim - Founder and managing director, Orange Entertainment
Spots crossover fare for international clients.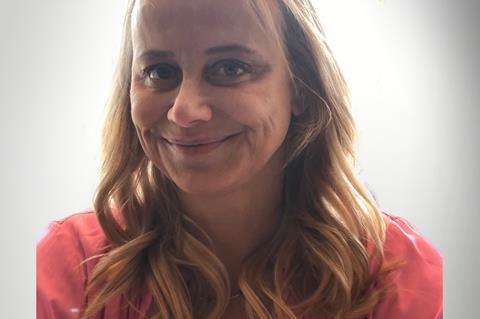 Mirjam Wertheim founded consultancy Orange Entertainment in 1999 after working as a trainee agent at UTA. The company acquires for blue-chip distributors such as Lucky Red in Italy, Sun in Latin America and Spain, Scanbox in Scandinavia, Madman in Australia, Curzon in the UK and Capella Film in the CIS.
The primary goal is to guide clients towards "sturdy pre-buy packages", for example Green Book, Cold War andStill Alice, as well as independent festival premieres with breakout potential such asMoonlight, Capernaum, Hereditary and French international feature Oscar submission Les Misérables.
"To keep up with the increasing number of global and multi-territory buyers, Orange pools the group's collective resources to acquire broader packages of rights at the financing stage," says Wertheim. "We have in the past pre-bought films as a group where we crossed territories, such as Thank You For Smoking andBlack Book. It helps the producer greenlight a film if some major territories are pre-sold."
Orange also advises the Los Angeles Media Fund on potential scripts and projects, and helps international producers find sales agents.
Tom Quinn - Co-founder and CEO, Neon
Staunch defender of theatrical cinema helps with production funding by boarding projects early.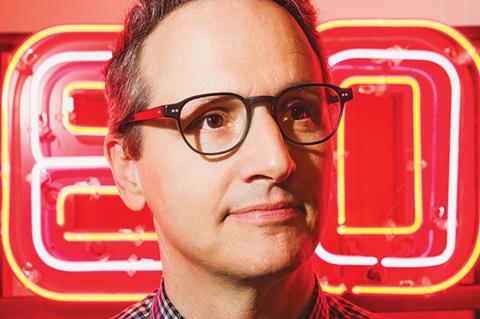 Three-year-old Neon is a distributor that champions the theatrical experience. Co-founded by Tom Quinn and Tim League, Neon enjoyed a successful Cannes where it acquired one of the hottest titles of the festival — Céline Sciamma's Portrait Of A Lady On Fire from France — and revelled in its AFM 2018 acquisition of South Korean director Bong Joon Ho's Palme d'Or winner Parasite. The upcoming slate also includes horror The Lodge and comedy zombie filmLittle Monsters with Lupita Nyong'o.
In 2018, 30West bought a majority stake in the New York-based distributor, whose release highlights include Aretha Franklin concert documentary Amazing Grace, Anne Hathaway genre title Colossal and John Chester'sThe Biggest Little Farm. It also has a multi-year output licensing deal with Hulu.
Neon opened Parasite in early October and is carefully positioning it for an awards run even beyond the international feature film category. It is the fifth collaboration between the South Korean filmmaker and the Neon CEO: as president of distributor Radius-TWC, Quinn released Bong's Snowpiercer, which became one of the highest-grossing multi-platform titles to date in the US.
More recently, Neon has been helping projects get made by joining in the early stages of production. This was the case with documentary Apollo 11. Quinn and director Todd Miller met at the behest of Submarine Entertainment co-founder Josh Braun. "I was not much of a space enthusiast, but after seeing five minutes on Todd's computer I was immediately captivated by the tremendous quality of the never-before-seen 65mm footage," recalls Quinn, who convinced the director on the spot that it should be an Imax movie and signed a worldwide deal on the film.
Neon turned to Universal Pictures International to help ensure its theatrical success around the world; the film has topped $16m at the box office at time of writing.
Michael Barker - Co-chief; Tom Bernard - co-chief; Dylan Leiner - executive vice president, acquisitions and production, Sony Pictures Classics
Invests care and expertise in its carefully cultivated slate of international arthouse fare.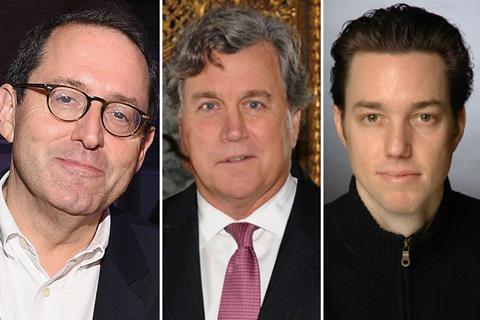 Passionate champions of international arthouse titles and the notion that films should be seen in theatres, Michael Barker, Tom Bernard and Dylan Leiner have ensured Sony Pictures Classics (SPC) is the destination for awards-worthy English- and foreign-language film for the past three decades.
SPC has long become involved with projects at script stage, helping both US and international productions get made. In some cases, SPC committed most or all of the budget on films such as Rachel Getting Married,Inside Job and The Fog Of War. Recent titles partially financed and pre-bought include Oscar hopeful Pain & Glory from longtime collaborator Pedro Almodovar, and upcoming films French Exit with Michelle Pfeiffer and Lucas Hedges, and Carmen starring Jamie Dornan.
Once involved, SPC provides feedback on the screenplay, advising on the hiring of key crew and establishing a game plan for marketing and distribution, among other elements. At Cannes, which has proved a successful hunting ground, SPC acquired Marco Bellocchio's Competition title The Traitor (now Italy's Oscar submission) in a deal with The Match Factory for North and Latin America, Scandinavia, Australia and New Zealand. High-profile, multi-territory deals such as these shine a light on global filmmaking talent through Sony's larger distribution apparatus.
In the age of streaming, filmmakers value the expertise and care that the outfit invests in its releases. SPC's understanding of how to reach voters means it can make a noise during Oscar season.
Julie Kroll - Buyers' rep, founder, Summerland Entertainment
Passionate advocate of ability of independent space to support studio-level films.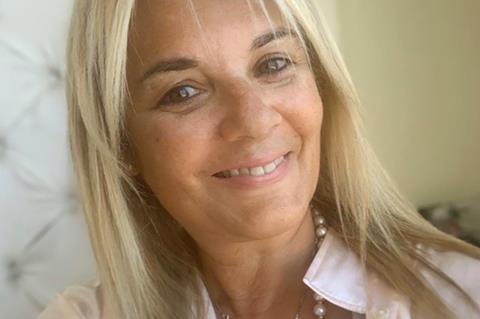 Julie Kroll is on constant alert for commercial scripts and packages from all genres in all languages, and is a regular face at festivals and markets. She buys at all stages of a project's life for all the major territories.
Increasingly she is sourcing local- and English-language production and co-production opportunities for clients, who include Ascot Elite for Germany and Switzerland, Eagle Films for the Middle East, Eagle Pictures for Italy, Mis Label for Scandinavia, Noori Pictures for South Korea and other Asian territories, and Swen for Brazil and Latin America.
Her acquisition credits include upcoming Roland Emmerich tentpoles Midway and Moonfall, and hits including theHunger Games and Twilight franchises, Silver Linings Playbook, and more recently The Wolf Of Wall Street, La La Land andThe Big Sick.
A fierce advocate of the independent theatrical arena's ability to fund and make box-office successes out of studio-level features, she cites Angel Has Fallen, John Wick: Chapter 3 — Parabellum and Hustlers as recent cases in point, and has high hopes for the upcoming Knives Out, the Emmerich films (with Midway out later this year) and Cherry. However, buyers also need the kind of modestly priced "fun" arthouse fare that Bob and Harvey Weinstein used to champion.
Taking a collegial approach is vital: "There is enough room for indies, studios, streamers and so on," Kroll says. "But for theatrical to survive, we need more open discussions with filmmakers about what the independents are looking for."