A panel at this month's CineEurope will look at how distributors and exhibitors are engaging female audiences. Screen talks to panellists and studio marketing heads about how they're getting women to cinemas.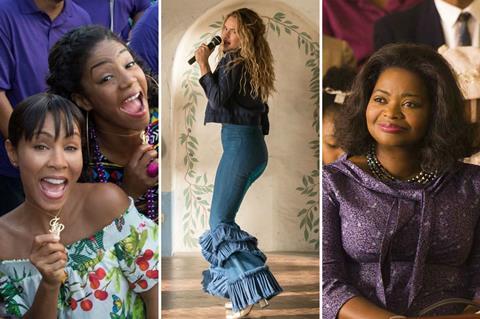 "The female audience, in nearly every market, is the most important cinemagoing audience," reveals Simon Hewlett, the London-based president of international marketing at Universal Pictures.
The studio has had huge success with female-driven films such as the 50 Shades franchise, Girls Trip and Bridesmaids. "Women have always been a very important part of the cinemagoing population, very influential over other audiences, especially male. What we've seen in the last year [is] a greater focus on films about women, for women, and I can only see that trend increasing because it's a very strong, very viable audience."
The issue of how best to reach that group is the subject of a panel at this month's CineEurope, although, ironically, evidence suggests that women are already being broadly engaged. In the UK, according to data from the 2017 TGI survey of 25,000 adults aged 15 and above, of respondents who say they are cinemagoers, 52% are female, 48% male. However, the split reverses to 55% male and 45% female when it comes to heavy cinemagoers (people who go to the cinema more than once a month), according to the same survey. A different report in the UK by the Cinema Advertising Association's Film Monitor suggests the gender skew rises to roughly 60% male, 40% female for superhero movies.
Further surveys across Europe reveal the female audience percentage is between 51%-55%, depending on the country and year. More than that, "women are the decision-makers", suggests Eric Meyniel, international content director of Kinepolis, which has 49 cinemas across Belgium, France, Spain, Luxembourg, Switzerland, the Netherlands and Poland. "Women are at the start of a decision to go to the movies."
Social experience
Whether it is with their family, their children, or their friends, for women, cinemagoing is a social event. Unlike men, they rarely go on their own, preferring to visit in groups. To cater to this particular market, Kinepolis runs weekly 'Women's Night' events in all its territories. "This is a complete night out that they plan and want to experience together," says Meyniel, who will speak at the CineEurope panel.
As well as the film, Kinepolis also provides extra benefits for its audience. "Not only make-up, nails and those stereotype activities, we try to propose different things, like travel, to win trips. We also do drinks and something to eat before the movie. When we tried to test the same concept with males, there was not the same desire."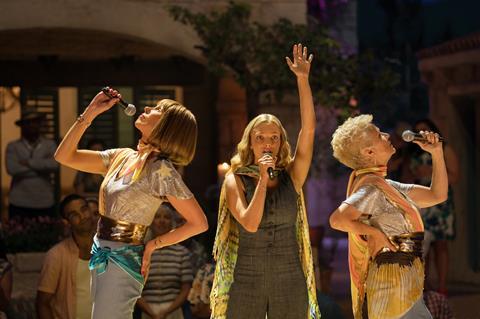 Universal's Mamma Mia! Here We Go Again is a female-driven film seeking to capitalise on that shared viewing experience when it is released in July. The original made $610m at the worldwide box office in 2008. "You have a movie that appeals to a wide group of women and we will market it to them as, 'This is one to go out with your girlfriends to,'" says Hewlett.
"Part of our marketing is the pre-booking, then announcing the pre-booking and launching materials around the pre-booking. We built campaigns around Mother's Day because Mamma Mia! is about multi-generations of mothers as well. And you do see these friendship groups, cross-generational friendship groups, grandmothers, mothers and daughters all arranging to go together."
"We're seeing this all over the world," confirms Kieran Breen, president of international marketing at 20th Century Fox. "Almost every chain has some programme in place to increase female attendances and get them going as a group. That's something The Greatest Showman benefited from. It was an opportunity to grab your girlfriends, see this movie, and sing along to it."
The strongest audience for horror, traditionally the bastion of young males, is now younger females.
"In France, the majority of females go to see either what you would consider a chick flick, horror movies, and mainstream movies with a more sensitive thread to them, and a smart plot," says Marine Suttle, global product director of Webedia Movies Pro, which provides US studios with weekly audience data from the US, UK and France (Suttle is also a speaker at the CineEurope panel).
"For example, Fantastic Beasts And Where To Find Them had a majority female audience in France. If we take A Quiet Place, in the US, 55% of the audience was female."
Women have long watched films about men, made by men, in the kind of large numbers male audiences have not traditionally watched films about women, made by women. Mia Bays, director-at-large of Birds Eye View Film, the UK gender equality organisation working to celebrate and showcase films by women to audiences, brings an independent film perspective to the conversation. She believes female audiences are being underserved by the male-dominated distribution and exhibition sector.
"A lot of the male audience automatically marginalise the films by women with a female protagonist, the automatic 'it's not for me' issue we have to overcome," she says. "Within the industry, that prejudice is upheld. You see it in marketing campaigns, you see it in marketing spend, you see it in campaign ambitions."
Bays, who is also sitting on the CineEurope panel, is referring to those films by female directors that may have been the toast of an A-list festival, yet fail to find a significant theatrical audience on release in the UK — films like Andrea Arnold's American Honey or Rungano Nyoni's I Am Not A Witch.
She points out women are a very valuable audience within the specialised distribution space as they tend to go to see foreign-language films and documentaries in far greater numbers than men. The commercial rewards of catering to this audience with a much wider film choice are obvious and that is what Birds Eye's 'Reclaim the Frame' initiative is trying to demonstrate to distributors by supporting the nationwide UK release of several independent films. "Women prove time and again they are willing to show up and they come frequently," says Bays. "But we are still underserving them. Especially once you get out of capital cities, where the [specialised] offer is chronic."
The recent success of a slew of films suggests viewing attitudes may be changing, for big releases anyway.
Wonder Woman, Beauty And The Beast, Star Wars: The Last Jedi, The Shape Of Water, Three Billboards Outside Ebbing, Missouri, Hidden Figures, Girls Trip and the 50 Shades franchise have all shown films with female leads can score big at the box office by appealing not only to women, but a mass audience. Wonder Woman's global take was $820m.
For exhibitors such as Kinepolis, having more films aimed at women, starring women is long overdue. Meyniel remembers raising the issue with the studios at CinemaCon "at a time when the line-ups were all targeted more to a male audience. It is a concern many exhibitors expressed. But it takes several years to make a movie."
Hewlett, however, does not believe it marks a conscious shift in studio thinking. "Appealing to a female audience has always been very much within our focus," he notes, "and, in the recent five years, Universal has had movies that have gone after that audience specifically.
"Mamma Mia! is predominantly a female-targeted property. It will probably be, internationally, a 70:30 skew. You never get a 100% female. The first 50 Shades film internationally netted out at a 50:50 audience, but the second became more 70:30, so the curiosity was there with one but the second became much more of a female-skewing property. It's an incredibly potent, powerful audience. I mean, if you were going to go after one audience, you would go after women."
The advent of social media means studios can directly target their constituent audience — "Don't pander to women, it's got to be an authentic communication," says Breen — while that same audience can immediately respond to what they see or are intending to see.
The right balance
Long gone are the testosterone-fuelled days of the 1980s and 1990s when studios aimed tentpoles exclusively at young males to the detriment of all others. "Fast & Furious has a very strong female audience, even though, from the outside, it looks like it would probably be more male-skewing," notes Hewlett. "But that franchise couldn't be as big as it is if it didn't have a huge female following. Films now, they're either for a very specific audience, or trying to cater for a very broad audience. And if you're doing that, you've got to have a female component to it."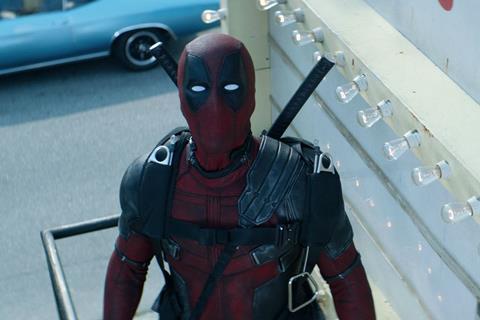 Even with an R-rated comic-book sequel such as Deadpool 2, reaching the female audience is key. "If you want to do the Marvel numbers, you have to get in as many women as you can," says Breen. "[Many] women like comedy and action. Getting that messaging into the material is important. We worked hard to make sure the movie and marketing has messages that are broadly appealing. In the UK, we've got [film magazine] Empire but we've also got a spread in Grazia."
Then there was that Deadpool/David Beckham video that has been viewed 42 million times. "It's been bigger than some of the trailers," says Breen. "It took us into places you wouldn't expect to find Deadpool. And we did pick up lots of women along the way." During the film's opening weekend in the US, exit polls showed a 61% skew to men. In the UK, it was 53%.
Suttle believes there is still more work to be done, particularly in how the US studios cater to women aged over 25. "When you look at the big blockbusters and American films in particular, it's not the demographic they target," says Suttle. "There isn't much serving [women over 25], compared to the rest of the population. They have mostly independent films or local films."
The solution requires more diverse content being greenlit by Hollywood. "The more execs and directors and screenwriters and all these jobs at the studios, the more they become female and minorities, the more diverse movies you'll have in general," Suttle underlines.
Ultimately, says Breen, commerce will win out, and women should benefit. "It should be we have more tentpole movies for a female audience that feel like they strongly reflect women's interest and taste. Years ago we had The Devil Wears Prada and the number of times our territories and promotional partners say, 'I wish we could have another.'
"There is room for more," Breen adds. "Hollywood follows the audience, follows the money. It makes commercial sense."
The Devil Wears Prada came out 12 years ago and Hollywood has been slow to react to the potential goldmine on which it is sitting. Suttle, for one, points this out. "I find it very interesting this panel is happening in 2018 when really there have been articles and talk about women driving the box office since about 2008, which is when the first Twilight movies came out," she says.
"They were followed by The Hunger Games and Pitch Perfect and Bridesmaids and 50 Shades Of Grey. All of those movies have been huge blockbusters. It's not a new phenomenon."
Additional reporting by Louise Tutt.