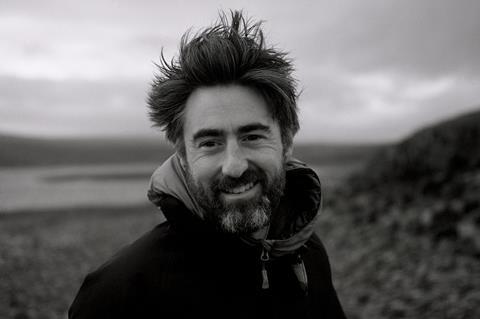 "It took me 36 years to make my first film," says William Oldroyd ahead of Saturday's Sundance world premiere of his second feature Eileen, starring Anne Hathaway and Thomasin McKenzie. "The fact I've made the second film five years later is actually very short. What's the rush?"
Oldroyd scored an indie hit in 2017 with Lady Macbeth, securing five Bifa awards and two Bafta nominations and making a star of lead Florence Pugh.
Now he's back with Eileen, an adaptation of US author Ottessa Moshfegh's 2015 Man Booker Prize-shortlisted novel of the same name, about an unhappy 24-year-old woman working at a prison in Boston in the 1960s whose friendship with an older co-worker takes a sinister turn. The script is by Moshfegh and her partner Luke Goebel, who met when Goebel went to interview Moshfegh about the book in 2016.
With tongue slightly in cheek, Oldroyd describes Eileen as a very specific type of love story. "It depends what kind of love stories you like," says the director. "If the love stories you like are suspenseful, compulsive and dark, then it really is the perfect Christmas love story."
Since Lady Macbeth, feature projects have come and gone for the UK director, who lives in Rome. He was attached to Focus Features' Body Cross in 2018, and more recently to Amazon's Jo Nesbo adaptation Killer Heat; however Oldroyd is no longer working on either project.
Furthermore, the struggles facing directors of a hit debut when making their follow-up are well-documented. "It's hard to find the right project," says Oldroyd, who has directed extensively on stage and served as director in residence at London's Young Vic Theatre. "It's exhausting, all-consuming work making a film. You have to be certain that the movie you commit to make is the one. That's what I feel about every project I approach – is it worth dedicating a large part of my life to?"
Collaboration
With Eileen, "the book felt very cinematic in the way it was set out," he says. In March 2020, as much of the world including the film industry was shutting down, he asked Moshfegh whether she'd thought about turning it into a film. "She said she would be very interested in collaborating with her husband – who's also a screenwriter – in writing the screenplay, and it was something we could do together in the time that we had."
Moshfegh and Goebel had a script ready by September 2020, which was soon boarded by US production companies Likely Story and Fifth Season as well as UK funder Film4. Oscar winner Hathaway and Last Night In Soho star McKenzie signed on in spring 2021. The wintery setting required for Christmas in Boston meant a December 2021 shoot worked best.
That makes the process sound almost too easy. "What we found was when you have a great script, people are excited to come on board," says Oldroyd. "Not only was I a fan of Ottessa's writing – she's brilliantly funny, very dark – but I knew as we translated it to screen these would be characters that actors would want to play. That is a very attractive aspect of any adaptation for me, because if you can get the right actors interested, a lot of the other pieces fall into place quickly."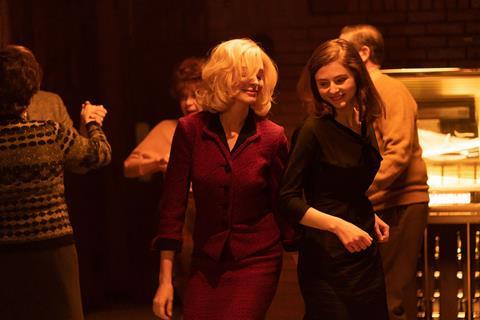 The book includes themes of perversion, mental instability and addiction. "The movies I've loved in the past have always had some provocative element," says the director. "I love provocation in cinema; I also love cinema that encourages an audience to lean in, to take part rather than simply let it wash over them. We can do that by creating suspense, creating tension, by getting people to ask questions through the film all the time."
Working with a wife-husband writing duo was smoother than one might expect. "It didn't ever feel like we butted heads," says Oldroyd. "I have worked on various projects in the last few years with writers trying to adapt their books and it can be dramatic, because the book is very precious to them. They feel they need to protect it somehow.
"Ottessa is a huge film fan, and wasn't worried that the reputation of her book was going to be challenged in any way or changed because of the movie. Actually, the book is a springboard for the movie. The film was an opportunity for us to take Eileen and continue to expand it, rather than to doggedly try and faithfully recreate the book on screen."
That expansion includes an earlier introduction of Hathaway's character, who only arrives halfway through the book. "That was not going to be the way we wanted to set up a movie," says the director. "So all of the great behavioural aspects of Eileen [McKenzie's title character] had to be weaved in through the rest of the story."
Commercial potential
Moshfegh has given refreshingly frank interviews in which she acknowledges an awareness of the commercial potential of her work while creating it. Has Oldroyd aimed to make a commercial film?
"I would like as many people to see this movie as possible," he says. "Riveting, complex, dark, strange characters are what drew me to Lady Macbeth and to Eileen. Fascinating people who are put under extreme pressure and fight to get what they want at whatever cost – I love watching that on screen; that was my ambition. Other people will tell me whether it's commercial or not!"
As well as garlanded novelists and actors, another high-profile collaborator is Arcade Fire maestro Richard Reed Parry, who wrote the score, while Howard Paar oversaw music supervision for integral sourced cues. "I'd seen The Nest and thought [Parry's] music for that was just exquisite, and of course was a huge fan of Arcade Fire," says Oldroyd. "We asked him to keep the spirit of the 60s, but at the same time, to feel free to write whatever he wanted. He played with the themes and the tone of the film, which treads a fine line between humour and darkness."
The immediate future is all about Eileen, but Oldroyd is already at work on another feature project with Moshfegh, and a separate feature "set in Japan", where the director directed a play in his younger years.
Oldroyd says he will work at his own pace on both. "Somebody once asked Sting, 'Why haven't you written an album for 20 years?', and he said, 'I had nothing to say'. When I read Eileen, I knew it was the right project. I'm very happy with what we've made."
WME represents worldwide sales.